Springfield, Mass. Main Campus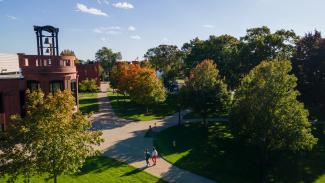 263 Alden Street Springfield, MA 01109-3797
Springfield College is located in picturesque New England, in western Massachusetts. Centrally located to a variety of attractions, restaurants, and entertainment venues, there's always something to do. Additionally, Springfield College owns East Campus, which is 82 acres of forest ecosystem in the center of the city.
All graduate programs are offered at our Springfield, Mass. campus. Additionally some of these programs can be accessed in Boston, Mass, Milwaukee, Wis., Wilmington, Del., and Worcester, Mass.
Boston, Mass.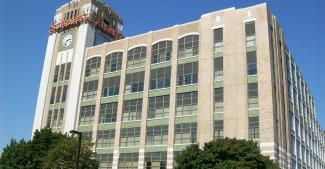 The Schrafft Center | 529 Main Street, Suite 1M4 Boston, MA 02129 
Springfield College Boston is a lively campus offering busy adults a quick path to bachelor's and master's in human services and business, as well as a master's in Clinical Mental Health Counseling. The campus is located in the historic Schrafft Center, right across the street from Sullivan Square Station. Ample free parking is also available. 
Milwaukee, Wis.
Tannery Business Center | 700 W. Virginia St., Suite 500 Milwaukee, WI 53204
The Milwaukee campus is alive with adult students from across Wisconsin. Springfield College Milwaukee's refurbished, new campus is in the Walker's Point neighborhood, where parking is free and unlimited. The campus is convenient to students from Milwaukee, as well as from Kenosha and Racine. 
Wilmington, Del.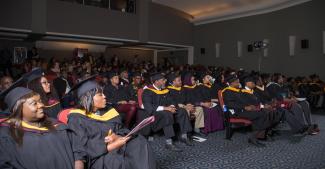 The Nemours Building | 1007 Orange Street, Suite 500 Wilmington, DE 19801
The Nemours Building is situated in the center of downtown Wilmington, located between 10th and 11th streets. Students have access to underground parking, an onsite Starbucks, and a convenient downtown location, less than half a mile from the entrance to Interstate 95.
Worcester, Mass.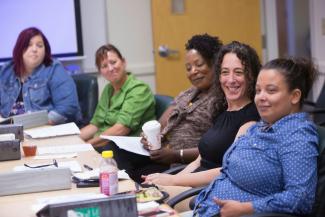 Seven Hills Foundation & Affiliates | 81 Hope Ave, Worcester, 01603
The Seven Hills Foundation& Affiliates (SHF) Corporate Office is home to the Master of Social Work program at Springfield College in Worcester, Mass. SHF provides guidance in the development and delivery of a wide spectrum of clinical, educational and behavioral health services.