Homecoming 2018, OCT 11-13 (test)
Thursday, October 11
7:30-9 p.m.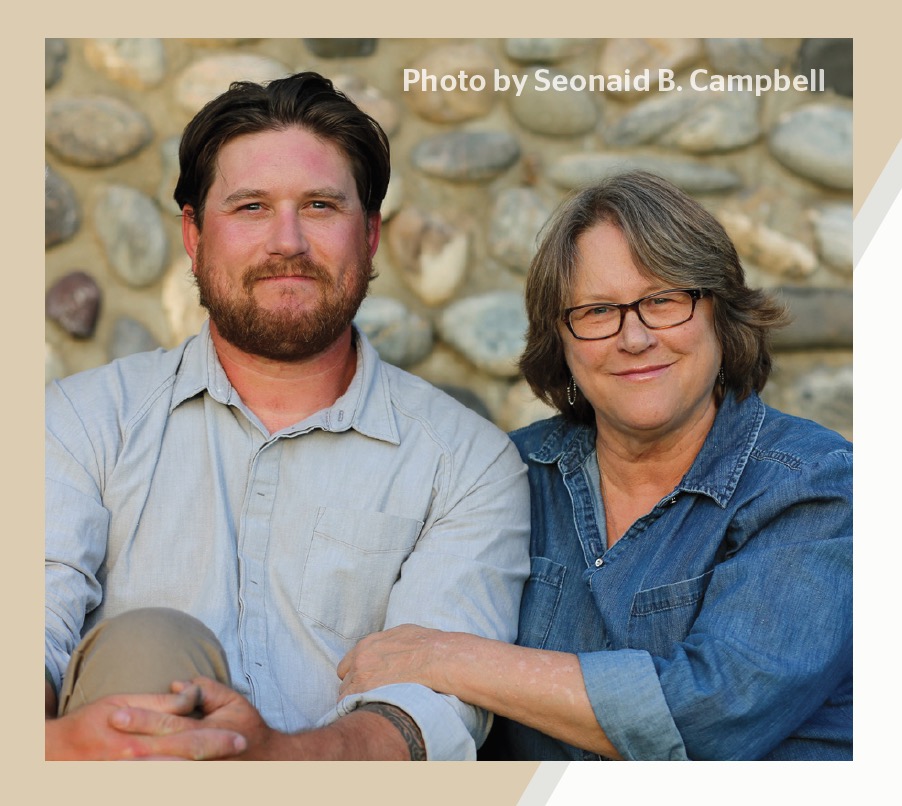 Arts and Humanities Speaker Series: Inside the World of Mental Illness Featuring Jessie Close and Calen Pick
Field House
Jessie Close's sister, actress and activist Glenn Close, co-founded Bring Change to Mind, after Jessie was diagnosed with bipolar disorder. Jessie and her son, Calen Pick, who was diagnosed with schizoaffective disorder, will discuss mental illness, from stigma to acceptance. This annual series is possible through the generosity of Carlton '63 and Lucille Sedgeley.
Friday, October 12
9 a.m. to 5 p.m.
Charles M. Tipton '52 Alumni College in Exercise Science
World-renowned expert Dr. Robert Cantu and other experts in the field will discuss concussions, with topics including youth participation in contact sports, the psychological impact of concussion, and clinical trajectory, diagnosis, and treatment. CEUs, CMEs, and PDPs will be offered.
5-8:30 p.m.
Alumni Homecoming Check-in
Flynn Campus Union foyer
6:30-9 p.m.
Alumni Awards Gala, Champagne Reception, and Ceremony
Join us for an elegant champagne reception, followed by a red carpet-style awards ceremony, worthy of the Oscars. Dress is business formal attire.
2018 Honorees

Tarbell Medallion: Douglass L. Coupe '66, G'70, CAS'71, H'16
Distinguished Alumnus Award: Dr. Vaughan A. Allen '67; David T. Roach '71, G'72
Young Alumna Award: Christine C. Brayfield '08, G'11
7:30 p.m.
109th Gymnastics Exhibition Show
Join us for this exciting performance highlighting more than a century of our gymnastics heritage.Tickets are required for admission. Tickets will be mailed to you. If you don't receive your ticket(s), please go to check-in at the Flynn Campus Union foyer for assistance. Please note: We ask everyone to arrive early. For personal safety, guests will not be admitted once the lights go out.
8 p.m.
Magician Peter Boie, Summoning Spirits (No registration required)
Sponsored by the Office of Student Activities
Saturday, October 13
9 a.m. to 1 p.m.
Admissions Office Open Hours
9 a.m. to 8 p.m.
Alumni Homecoming Check-In
Flynn Campus Union foyer
9:30-10:30 a.m.
Living in Spirit, Mind, and Body: Wellness for Daily Living
For members of the Golden Triangle Society, 50th Reunion and beyond, and retired Springfield College faculty and staff. (Sponsored by the Office of Planned Giving and the Alumni Association)
A special presentation by Charlie Redmond '68, G'71, Emeritus Dean of the School of Health, Physical Education, and Recreation. Refreshments will be served.
10:30- 11:45 a.m.
Mock Admissions
Grab a seat at the "mock" Admissions Committee table. Join other "admissions officers" as we review several applications for admission. This review includes dissecting transcripts and reading essays and letters of recommendation. Ideal for college-bound high school students and their parents. Hosted by a member of our admissions staff.
10:30 a.m. to 2 p.m.
Springfield College Museum Open Hours
11 a.m. to Noon
The Promise of Tomorrow
Vice President for Inclusion and Community Engagement Calvin Hill, PhD, will lead a conversation on the Springfield College strategic plan for inclusion, diversity, community engagement, and our future.
Noon
Homecoming Tailgate Party with Cubs Activity Area
(Sponsored by Loomis Lakeside at Reeds Landing)
For a reservation fee of $15, parties may tailgate from their car in Parking Lot 10 behind the Physical Education Complex. Each party is limited to one parking space. Registration is required and will be issued on a first-come, first-served basis. No concessions will be served from this area. Once you register for a tailgating spot in lot 10, your name will be given to the lot guard. Upon checking in with the guard, you will be given access to the lot.
The grassy bluff behind the Field House will be the location of additional tailgating activities. A tent will be set up with tables and chairs. FREE hamburgers and hot dogs will be provided by Bobby Barkett '88. Kettle Corn by Giggles, hosted by Jamie Goldstein '11 G'12 and Zachary Goldstein '13, will provide FREE cider donuts, kettle corn, and fresh squeezed lemonade. Refreshments are compliments of the Alumni Association. Small canopies (no bigger than 10' x 10') may be set up in this area. A play center (for "cubs'" ages 10 and under), including inflatable and other activity stations, will be available. All activities are complimentary. Both tailgating areas will be open starting at noon until kickoff, at the half, and for one hour after the conclusion of the game.
All alcoholic beverages must be confined to the areas detailed above. No alcohol or tailgating will be permitted anywhere else on campus. Glass containers, kegs, and other common source containers are not permitted. Concessions will be available from the stand located behind the home side of the bleachers.
12:30-2 p.m.
Donor Impact Brunch
(By special invitation)
Members of the David Allen Reed Society, President's Council, and 1885 Society will be recognized for their leadership in giving to support our students.
2 p.m.
Football vs. Merchant Marine Academy
Two complimentary tickets will be available per alumnus/a. Additional ticket prices are listed on the online registration form.
Halftime
Annual Alumni vs. Students Rope Pull
Be part of the Rope Pull tradition and help the Alumni Team keep the trophy!
4-6 p.m. (Immediately following the football game)
Huddle Under the Tent Celebration for all Springfield College Football Alumni
Come enjoy football game fare, a cash beer-and-wine bar, and tour the renovated football offices made possible by funds raised in honor of the retirement of head coach Mike DeLong '74.
5-7 p.m.
Pre-camp Celebration
A celebration for alumni who attended this historic student leadership program. Enjoy live music, refreshments with a fall flavor, and meet current program participants.
7:30 p.m.
109th Gymnastics Exhibition Show
Join us for this exciting performance highlighting more than a century of our gymnastics heritage. Tickets are required for admission. Tickets will be mailed to you. If you don't receive your ticket(s), please go to check-in at the Flynn Campus Union foyer for assistance. Please note: We ask everyone to arrive early. For personal safety, guests will not be admitted once the lights go out.
HOTEL INFORMATION
Blocks of overnight accommodations have been reserved at the following hotels:

Reservations must be made by credit card.  Please state that you are attending Springfield College Homecoming 2018.

HOTELS
PHONE
SPECIAL GROUP RATE
Hampton Inn
Springfield, MA
(413)310-2300
Available through September 14
Hilton Garden Inn
Springfield, MA
(413)886-8000
Available through September 6
Holiday Inn
Enfield, CT
(860)741-2211
Available through September 11
Sheraton Springfield Monarch Place
Springfield, MA
(413)781-1010
Available through September 11
IMPORTANT INFORMATION
Parking
Look for signs and Springfield College Public Safety staff to direct you to a variety of parking options. Shuttle service will be provided from outlying parking areas. No on-street parking will be available.
Recreational Vehicles
Please note, due to parking constrictions during the academic year, you will be parked on the outskirts of campus in a utility lot. Power hookups are not available.
Pets
Springfield College provides welcoming and exceptional athletic facilities and fields for the use of our students, alumni, staff, and guests. However, please be advised that with the exception of guide and assist dogs, no pets shall be brought onto or permitted on any athletic field or playing surface. Due to liability issues, pet care is the responsibility of the owner.
Updated Social Policy
The Alumni Association Guidelines for Alcohol Consumption abide by the policies of the Commonwealth of Massachusetts, the federal Drug-Free Schools and Communities Act Amendments of 1989, the All College and Alcohol Beverages Policy and Springfield College Policies. The College's Department of Public and Safety will enforce these rules. Springfield College has a fine tradition of promoting healthy values's associated with its Humanics philosophy and we are confident that the Alumni Association supports these values. For a detailed look at our updated policy visit https://springfield.edu/about/college-policies
Smoking and Tobacco Policy
Springfield College is a smoke- and tobacco-free environment.
Special Needs
If you have a disability or specialized need and require reasonable accommodation to fully participate in any of these events, please contact the Office of Alumni Relations by October 6 at alumni@springfield.edu or by calling (413) 748-3161 to discuss your accessibility needs.
Use of Wellness Center
The Wellness & Recreation Complex will be open to returning alumni. You will need to show a valid driver's license and your Homecoming name tag. Hours of operation will be posted upon arrival.
Please Remember! Pre-registration is key to a successful Homecoming weekend. Planning is based on the number of persons who register. Direct your questions to the Office of Alumni Relations at (413) 748-3161.
Note: Refunds must be requested by 4:30 p.m. on Tuesday, October 9, 2018. There are no refunds for Gymnastics Exhibition Show tickets.
Springfield College is a smoke and tobacco-free environment