April 2020
Dear Class of 1985,
I hope this email finds you safe and well during this uncertain and stressful time. I have been thinking of so many classmates who are in the healthcare field, and I hope you know how grateful we are for all you're doing to keep our communities safe. We are thankful to—and for—you.
Here in Western Mass, I have been at home with my husband. Our sons are in Boston, and New York City doing what they can to stay safe in their apartments, which is a constant source of anxiety. My parents are isolating at home in Connecticut, and that is another source of stress, but so far, everyone is well, which means we are lucky. I hope the same holds true for you.
As I navigate working remotely, there have been far too many Zoom meetings on behalf of Amherst College (where I work), which recently cancelled both Commencement and Reunion. There are a lot of plans to unwind and reconsider, and I have no doubt that you are doing the same in your work and family life. This is a really hard time, and we're all doing the best we can. Our Springfield College family is so very fortunate that our Alma Mater made the decision to postpone, rather than cancel Commencement and our Reunion has been postponed and combined into a GRAND REUNION with our friends in classes ending in 1's and 6's. So while we will not see each other this June, we will be together June 10-13, 2021.
What is particularly hard at a college like Amherst, and Springfield, is that some students cannot go home, for a variety of reasons. For some students, the campus is their home, and I know that there are a lot of dedicated staff that are working to keep them safe and healthy. Springfield College is an extraordinary place and community for this and so many other reasons. It makes me incredibly proud to be a member of this community.
This email is not meant to be a fundraiser. There are so many organizations in need of support right now, but if you'd like to help, knowing that Springfield continues to support students in their studies remotely, please consider pitching in. The COVID-19 Student Assistance Fund, or an unrestricted gift to the Springfield College Fund, are the fastest and most effective ways to help financially. You can give online here.
At moments like this (although this moment certainly feels unprecedented), I am proud to be a member of the great Class of 1985 and to be reminded of the importance of our bond to each other. Please be sure to stay in touch. Zoom each other, call each other, send an email, and make sure your information is updated in the alumni database. These connections are more important now than ever.
I'm hopeful we can be together again soon, and look forward to seeing you next year at our postponed reunion, June 10-13, 2021. With that hope in mind and until then, please be well, stay safe, and talk soon.
Best wishes, spirit, mind and body,
Liz Martin Adzima '85
On behalf of the '85 Reunion Committee, Joanne Rewinski Berwald, Kelly Connell Clough, Marianna Marra Newman, Moe Quinn and Eileen Lohner-Turk
---
March 2020
We hope this message finds you well during this unusual time of social distancing, work from home, shelter in place, and quarantine. Even as you are adjusting to this new normal, we suspect, too, that you are doing all that you can to stay connected with your communities. Such is the Springfield College way.
As the College continues to adjust plans based on prevailing direction of this pandemic, the President's Leadership Team (PLT) has made the difficult but prudent decision to postpone Reunion 2020. This, of course, comes at a time when the President has also communicated that Commencement will be postponed. Classes celebrating Reunion in 2020 are invited to join those classes celebrating Reunion in 2021 for what will be a tremendous celebration that is scheduled for June 10-13, 2021.
The Alumni Council and your respective Reunion Committees have been apprised of this decision. Your Reunion Committees and the Alumni Relations staff will continue to communicate with you and share information regarding the GRAND Reunion in 2021 as plans unfold. We look forward to welcoming you HOME between June 10 and 13, 2021 if not before. In the meantime please stay well and stay safe .
Tamie
Tamie Kidess Lucey '81, G'82
Alumni Director
---
February 2020
Dear Centennial Classmates!!
Oh my gosh --- do you remember these songs??  Top 10 of 1985!!  Our Class Song was "This is It"!!!
"Careless Whisper" by Wham
"Like a Virgin" by Madonna
"Wake Me Up Before You Go-Go" by Wham
"I Want to Know What Love Is" by Foreigner
"I Feel for You" by Chaka Khan
"Out of Touch" by Hall & Oates
"Everybody Wants to Rule the World" by Tears for Fears
"Money for Nothing" by Dire Straights
"Crazy for You" by Madonna
"Take On Me" by a-ha
Where does the time go?????  So much has happened since we left the shores of Lake Massasoit!!!   It is time for our 35th Springfield College Reunion.  A bunch of fun activities are planned.  I'm truly encouraging you to get on the phone with your roommates and old friends to rally them to come. I've been on the phone with many classmates and they are making their plans to get there.  The more the merrier.   Don't forget our FB page "Spirit, Mind & Body '85 Style".
This year on Friday, June 12th there will be an evening at East Campus. Bus shuttles will be taking us there from the main campus.  
On Saturday, June 13th there will be several activities including President Cooper's "State of the College" speech, and a Wine/Beer & Food Truck Festival on the Ad Green.  In addition, our very own Marianna Marra Newman will be offering "Simple Salsa" Saturday afternoon.  No partner needed, no experience necessary, just pure Latin Fun!!   Our Class Reception (our class only) will be held late Saturday afternoon. (Our class photo will be taken at this time.)  Then we will all meet up for a multi-class function "Lobster Boil" at President Cooper's home.  Later in the evening we will dance the night away with the Who Knows Band.   
Watch your mail in early April for the Reunion registration brochure (online registration will also be available).  You will need to register for these programs and more.  In the meantime, if you haven't already, please complete and return the enclosed pre-response form.  This is not your formal registration but assists us in our planning efforts.
Additionally, as you know giving back to the college, which gave us all so much, is appreciated.  Therefore, please consider a gift in whatever amount you desire.  Giving Day for Springfield College is March 4.  Our class goal for this fiscal year (July 1-June 30) is $40,000 and 20% participation.  Thank you in advance for your consideration.
To me, the most fun is visiting with everyone and seeing the new improvements on campus.  I plan on staying in Alumni Hall dorm. Bring a fan as there is no A/C.  I like it so I don't have to drive anywhere!  We are encouraging others who want something a bit more comfortable to stay at the Hampton Inn.  It is brand new and located in downtown Springfield.  A special group rate of $159/night + tax is available for reservations made prior to May 8. Their contact number is (413) 310-2300.  Address:  851 E. Columbus Ave., Springfield.  It is less than 10 minutes to the campus.  Be sure to mention the Springfield College Reunion when making your reservation.
It's been so fun catching up with some of you and your families on FB.  It's been great chatting with many of you.  Now, let's all get together IN PERSON!!  So much better then texting!! Ha ha!!!  Let's make new memories while relishing the past memories.  
P.S.  There is a new Springfield College Museum in the lower level of Judd. It was the weight room when we were there....I plan on checking that out too.
The Reunion Committee has been planning this event since November.   Get it on your calendar!!  It will be a blast!!!!   Any questions, give me a call, my cell is (760) 533-6161 or email eileenalohnerturk@gmail.com.
See you in June!!!!!
Eileen Lohner-Turk, on behalf of the Class of 1985 Reunion Committee
Liz Martin Adzima, Joanne Rewinski Berwald, Kelly Connell Clough, Marianna Marra Newman and Moe Quinn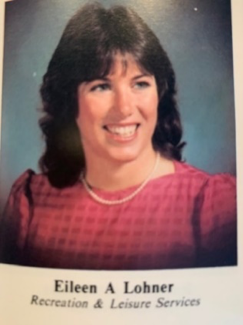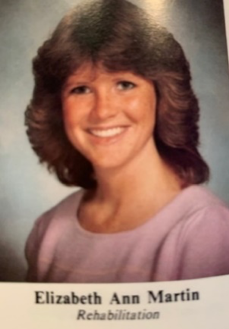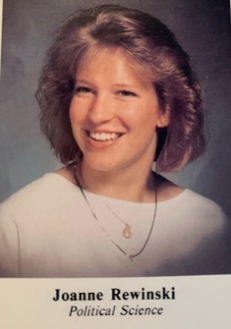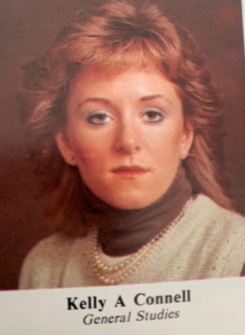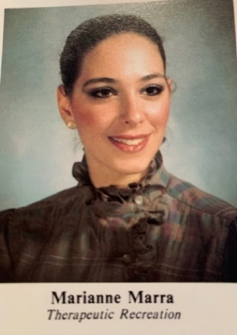 ---
December 16, 2019
Dear Springfield Classmates,
From June 11-14, 2020, the great Springfield College Class of 1985 will celebrate its 35th Reunion. Please save these dates, and plan to attend for a day, or the entire weekend. Come celebrate the 80's, reconnect with friends, and all of the familiar strangers with whom you shared a very special time and place.
When I think of Springfield College, I remember wearing beanies, trying not to step on the senior sidewalk, saying hello to everyone I passed, singing Springfield songs, freshman triple rooms in International, skinny windows in Gulick, walking to Maroon in the snow, meeting friends in the snack bar, crowded halls by the mailboxes, students on the BC benches, parking a car outside the BC and getting a ticket, going to psych lectures in Woods Hall, going to the new round gym, and the round indoor track, seeing the old Hall of Fame on campus next to the natatorium, going to English classes in Schoo, athletic classes in Judd Gym, physical fitness requirements every semester, eating dinners at Cheney, cramming for exams at Babson, sitting in the sun by Lake Massasoit, and ordering late night Pizza King.  
What do you remember? Come share your Springfield College experience in June.   
Detailed event and lodging information will be available soon, but for now, just mark your calendar! Please fill out the response form to let us know of your intentions.
Please do not forget to make a Reunion year gift to Springfield.  Financial support is paramount to the long term success of private higher education.  Your gift, no matter the size, makes a difference.  We are aiming for participation more than amount.  To give, please visit www.springfield.edu/giving.
We hope to beat the class of '75 in every category. They won all the awards at Reunion last time, so it is game on, Springfield alumni know how to compete! We are the Centennial class after all, so it's time for us to make some noise.   
Isn't it fun remembering our time at Springfield? We look forward to making this a great reunion with your help. Hope to hear from you, and see you in six months on Alden Street.
On behalf of our always energetic Reunion committee, best wishes in the coming year.
Liz Martin Adzima '85