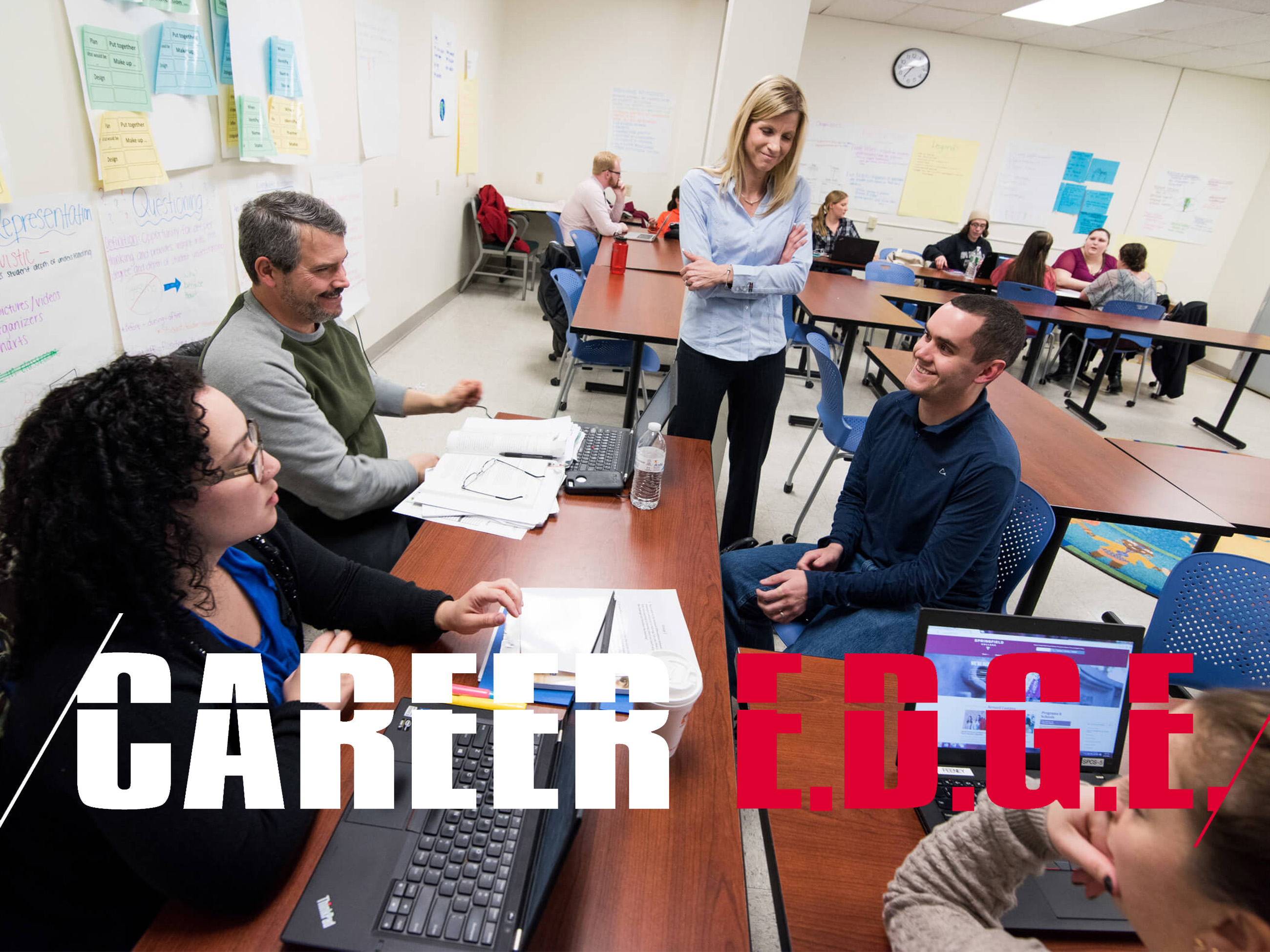 Be ready for the job search
---
Career E.D.G.E. (Empowering Dreams for Graduation and Employment) is a Career Center program geared to further prepare you with career readiness and improved job searching skillsets by engaging in a series of programs, events, and appointments.  
Have something to call your own. 
By participating in the entire program, you will earn a certificate of completion and be able to present a diverse portfolio that will stand out to future employers. 
No need to fly solo. 
Career Center counselors are ready to help. Work with a counselor to arrange a job shadowing experience or informational interview in a career industry of interest. 
Look the part. 
Career Center counselors will review your resumes, cover letters, and LinkedIn profile to ensure that you are representing yourself and your credentials in the best way possible. You will participate in a mock interview as well. 
Help is here. 
Fill out the application and return it to the Career Center, or stop by the Career Center for more information.