Jennifer Fields
Assistant Professor of Exercise Science
Office
Room 133




Wellness & Recreation Complex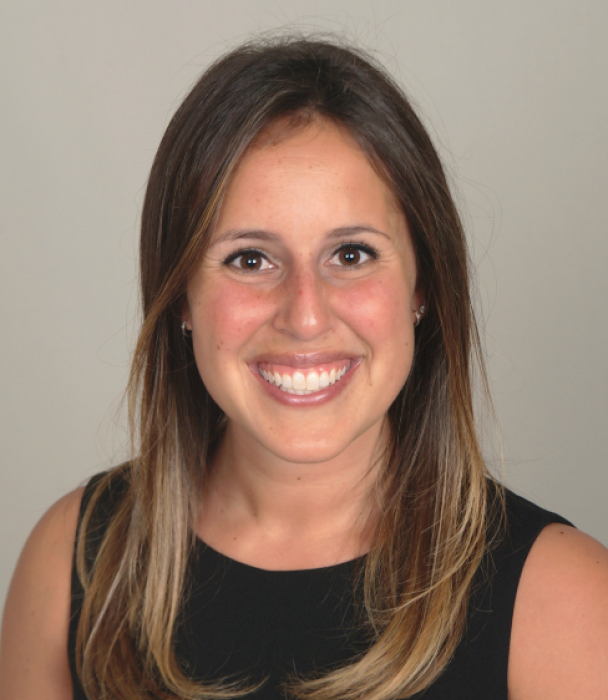 Doctor of Philosophy, Kinesiology, George Mason University, Fairfax, Va., 2020
Master of Science, Health Promotion and Nutrition Education, American University, Washington, D.C., 2016
Bachelor of Science, Kinesiology, University of Maryland, College Park, M., 2013
Jennifer Fields is a certified strength and conditioning specialist and a certified sports nutritionist. She has extensive work as a trainer, strength coach, and nutritionist. Fields also has served a consultant for sports performance facilities and athletic teams, in which she provided nutrition counseling for high school and collegiate athletes. Her research interests involve athlete load monitoring to optimize sport performance, and nutrition interventions for athlete health, performance, and body composition. At Springfield College, Fields teaches undergraduate and graduate nutrition courses.
Research Interests
Athlete load monitoring
Nutrition and body composition
Nutrition for sport performance
Vitamin D intake and supplementation for athletes
Courses Taught
Introduction to Nutrition
Sports Nutrition
Nutrition in Culture
Certifications and Memberships
NSCA CSCS*D (Certified Strength and Conditioning Coach)
ISSN CISSN (Certified Sports Nutritionist)
NASM CPT (Certified Personal Trainer)
Selected Works
Publications
Fields JB, Gallo S, Worswick JM, Busteed DR, Jones, MT. 25-Hydroxyvitamin D, Vitamin D Binding Protein, Bioavailable 25-Hydroxyvitamin D, and Body Composition in a Diverse Sample of Women Collegiate Indoor Athletes. Journal of Functional Mophology and Kinesiology, 5(2), 2020.
Fields, JB, Esco, MR, Merrigan, JJ, White, JB, Jones, MT. Internal Training Load Measures During a Competitive Season in Collegiate Women Lacrosse Athletes. International Journal of Exercie Science, 12(4), 2020.
Merrigan JJ, Tufano JJ, Fields JB, Oliver JM, Jones MT. Rest Redistribution Does Not Alter Hormone Responses in Resistance-Trained Women. The Journal of Strength & Conditioning Research, 2020.
Merrigan JJ, Gallo S, Fields JB, Mehlenbeck R, Jones, MT. Relationships Among Metabolic-Risk, Body Fatness, and Muscular Fitness in Young Obese Latino Children. International Journal of Exercise Science, 13(3), 2020.
Sekel NM, Gallo S, Fields JB, Jagim AR, Wagner T, Jones MT. The Effects of Cholecalciferol Supplementation on Vitamin D Status Among a Diverse Population of Collegiate Basketball Athletes: A Quasi-Experimental Trial. Nutrients, 12(2), 2020.
Fields, JB, Payne DC, Gallo S, Busteed DR, Jones, MT. Vitamin D Status Differs by Sex, Sport-Season, and Skin Pigmentation among Elite Collegiate Basketball Players. Sports, 7(11), 2019.
Fields JB, Merrigan JJ, White JB, Jones MT. Body Composition Variables By Sport And Sport-Position In Elite Collegiate Athletes. The Journal of Strength & Conditioning Research, 32(11), 2018.
Fields JB, Merrigan JJ, White JB, Jones, MT. Seasonal and Longitudinal Changes In Body Composition By Sport-Position In NCAA Division I Basketball Athletes. Sports, 6(3), 2018.
Fields JB, Metoyer CJ, Casey JC, Esco MR, Jagim AR, Jones MT. Comparison Of Body Composition Variables Across A Large Sample Of NCAA Women Athletes From Six Competitive Sports. The Journal of Strength & Conditioning Research, 2018.