Linda Davis-Delano
Professor of Physical Education / Director of Educator Preparation and Licensure
Office
Room 209




Administration Building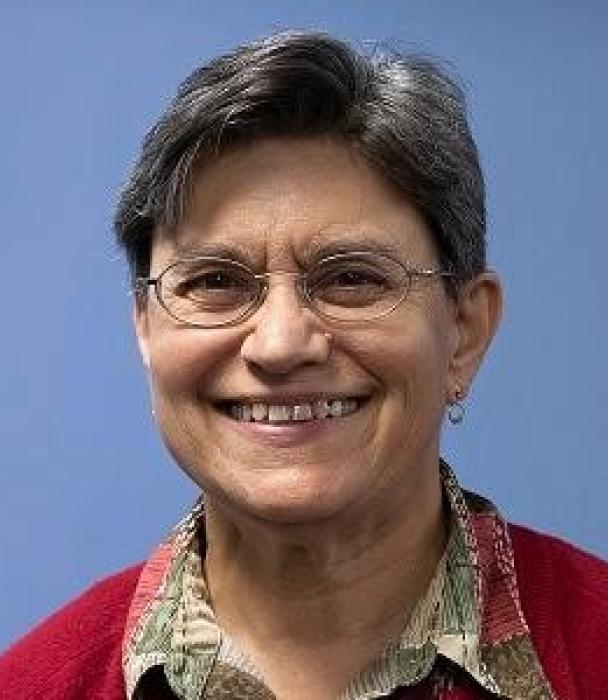 Bachelor of Science, Northern Illinois University, DeKalb, Ill., 1975
Master of Science, Northern Illinois University, DeKalb, Ill., 1980
Doctor of Philosophy, University of Iowa, Iowa City, Iowa, 1988
Linda Davis-Delano has worked at Springfield College since 1993. As the director of educator preparation and licensure, she works closely with several academic departments (e.g. physical education and health education, education, and psychology). Davis-Delano has been extremely active at the Massachusetts state level serving on numerous working groups for the Massachusetts Department of Elementary and Secondary Education (DESE). As the liaison to DESE for Springfield College and as the College's licensure officer, she is the "go-to" person to get answers to questions about becoming a teacher or school counselor.
Her community service includes advocating for the field of education and serving as a volunteer coach for youth boys' soccer, basketball, and baseball. Prior to coming to Springfield College, she was employed at Hamline University, where she was the director of women's athletics, professor of physical education, chair of the physical education department, and women's volleyball coach. She also taught physical education and coached varsity volleyball and softball at Libertyville High School from 1975 to 1988.
Research Interests
Supervision and mentoring of teacher candidates best practices
Development of reflective teachers
Courses Taught
Supervision of Physical Education Student Teachers
Practicum Seminar
Racket Sports
Certifications and Memberships
Licensed Physical Education Teacher in Illinois and Massachusetts
Licensed School Administrator in Illinois
Member of the Western MA Diverse Teacher Workforce Coalition Leadership Team and Paradigm Shift Para Support Working Group (2016 - present): Contribute to the design and development of pathways for paraprofessionals and others to prepare to be teachers, in order to increase the diversity of the teacher workforce in Western Massachusetts.
Member of MA Association for Health, Physical Education, Recreation & Dance (MAHPERD) Executive Board (1993-1997; 2013-2022) 
SC liaison to EDUCARE Springfield and Head Start Holyoke, Chicopee, Springfield.  

Convener of Partnership Group (2019-present)

Participant MA DESE Moderate Disabilities Pilot Program (2016-2017): Coordinated the moderate disabilities competency pilot program at Springfield; conducted supervisor training, facilitated committee to develop additional assignments to use as evidence for competencies.
Member of several MA DESE Program Review Teams (2016 - 2021): Assessed sponsoring organization and selected licensure programs.
Participant MA DESE Supervisor Workgroup (2016-2017): Contributed to the development of a supervisor certification mechanism that is part of a suite of resources developed and designed to improve supervisor quality.
Selected Works
Presentations
"History of S

pringfield College

/S

pringfield

P

ublic School P

artnerships

to Diversify Teaching Profession: 1994-2021." MA Department of Elementary and Secondary Education (DESE) Diversity Network, April, 2021.

"Paradigm Shift: Helping Black and Latinx Para-educators Become Effective Licensed Teachers."  National Association of State Directors of Teacher Education and Certification (NASDTEC) Conference, June 2020 (Cancelled COVID-19, Marla Solomon, Catherine Swift, Beverley Bell, Kelly Curran, co-presenters).

"

Supporting Diverse Paraprofessionals to Become Teachers: Pathways and Programs

."  MA Association for Colleges of Teacher Education (MACTE) Conference, October 2017 (Marla Solomon, Lucy Perez and Pam Herrup, & Angela Irving, co-presenters).

"Keeping the Triad on Track: Systems for Managing CAP Cylces." Massachusetts Department of Elementary and Secondary Education (DESE) CAP Summer Institute, June, 2017 (Willette Johnson, Katy Reed & Pat Watrous, co-presenters).

"Hats off to the CAP" (CAP=Candidate Assessment of Performance) Massachusetts Association of Colleges for Teacher Education (MACTE) Conference, April 2016 (Panelist)
"Unpacking the New Curriculum Standards: Wrap-Up/Concluding Comments" MA Departments of Higher Education, Elementary & Secondary Education and Early Education & Care sponsored Collaboration, May 2014 (Panelist)
"MA Educator Evaluation System: Implications for Physical Educators." Massachusetts Association for Health, Physical Education, Recreation and Dance – State Convention, November, 2013 and State Conference, March 2014.
Funded Grants
Contributor to writing team (2017-2021)

Community Foundation of Western Massachusetts innovation planning grant and implementation grants – "Diverse Teacher Workforce Coalition: Building Pathways for Diverse Paraprofessionals to Become Licensed Teachers" - $50,000, $35,000, $148,000.

Lead Author

(2017-2018) Massachusetts Department of Elementary and Secondary Education EPIC Supervisor Certification Pilot Grant - $37,500.
Lead Author (2013-14) Massachusetts Department of Elementary and Secondary Education Expansion of Teacher Preparation Program Grant – "S3 Project" - $867,000