Melinda Fowler
Assistant Professor of Biology
Office
Room 223




Schoo-Bemis Science Center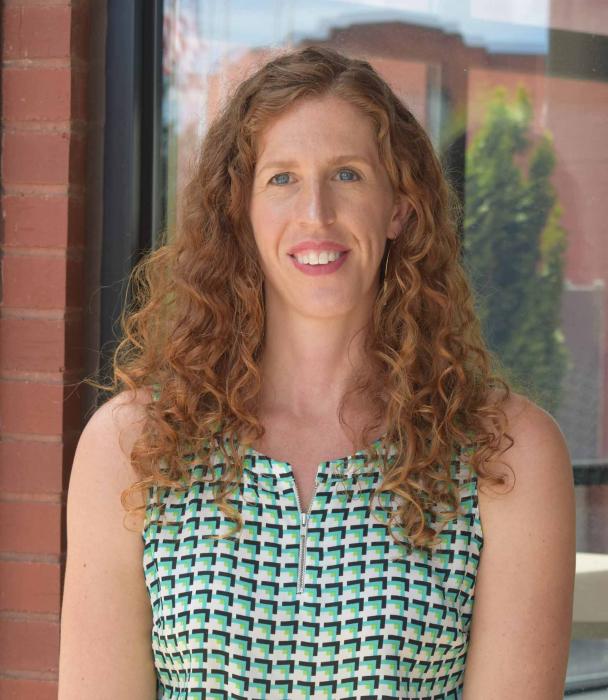 Doctor of Philosophy, University of California, Santa Cruz, Calif., 2012
Master of Science, Sonoma State University, Rohnert Park, Calif., 2006
Bachelor of Science, Southampton College of Long Island University, Southampton, N.Y., 2003
Looking for an opportunity to explore a different climate and culture where you'll collect data in an internationally renowned ecologically diverse location? The International Tropical Field Research (BIOL 320) class is perfect for you.
Research Interests
Physiological ecology
Investigations of fuel metabolism in fasting marine mammals
Physiological costs of reproduction in songbirds
Foraging and social behavior in seals, sea lions, and songbirds
Courses Taught
Anatomy and Physiology Concepts
Bioscience
Animal Biology
Introduction to Biology
Evolution
Selected Works
Presentations
San Jose Mercury; 'Exciting' find on seals. published Jan 2016
Santa Cruz Sentinal; Scientists study fat burn in elephant seals at Año Nuevo State Park, published Jan 2016. 
Invited speaker, Kwantlen Polytechnic University, Surrey, BC. 'From Seals to Songbirds: Comparative Metabolic Physiology'. July 2014.
Les Ecologiste Seminar Series invited presentation, Simon Fraser University. Oral presentation: 'From Seals to Songbirds: A Story of Comparative Physiology'. October 2013.
Publications
Fowler, M; Debier, C; Champagne, CD, Crocker, DE, Costa, DP. (2016) The demands of lactation promote differential regulation of lipid stores in fasting elephant seals. General and Comparative Endocrinology. 225:125-132. http://dx.doi.org/10.1016/j.ygcen.2015.09.024
Fowler, M; Williams, TD. (2015) Individual variability in parental workload and breeding productivity: is the payoff worth it? Ecology and Evolutionary Biology. 5(17): 3583-3599. doi:10.1002/ece3.1625
Fowler, M; Kraemer, R; Shen, W-J; Crocker, DE, Costa, DP (2015) Hormone sensitive lipase and adipose triglyceride lipase in fasting and lactating northern elephant seals. Physiological and Biochemical Zoology. 88(3):284-294. doi: 10.1086/680079.
Williams, TD, Fowler, M. (2015) Individual variation in workload during parental care: can we detect a physiological signature of quality or cost of reproduction? Journal of Ornithology.1:11.doi: 10.1007/s10336-015-1213-6.
Williams, TD; Bourgeon, S; Cornell, A; Ferguson, L; Fowler, M, Fronstin, RB; Love, OP. (2014) Mid-winter temperatures, not spring temperatures, predicts breeding phenology in the European starling Sturnus vulgaris. Royal Society Open Science. 2(140301)
Crocker, DE; Champagne, CD; Fowler, MA; Houser, DS. (2014) Adiposity and fat metabolism in lactating and fasting northern elephant seals. Advances in Nutrition. 5:57-64.
Crocker, DE; Fowler, MA; Champagne, CD; Vanderlugt, AL; Houser, DS. (2014) Metabolic response to a glucagon challenge varies with adiposity and life-history stage in fasting northern elephant seals. General and Comparative Endocrinology. 195 (99-106)
Fowler, M; Debier, C; Crocker, DE; Costa, DP. (2013) Fatty acid mobilization and comparison to milk fatty acid content in northern elephant seals. Journal of Comparative Physiology Part B. 184(1): 125-135. DOI 10.1007/s00360-013-0787-7