Patrick Love
Associate Vice President for Administration / Program Director of the Student Affairs Administration Program / Professor of Psychology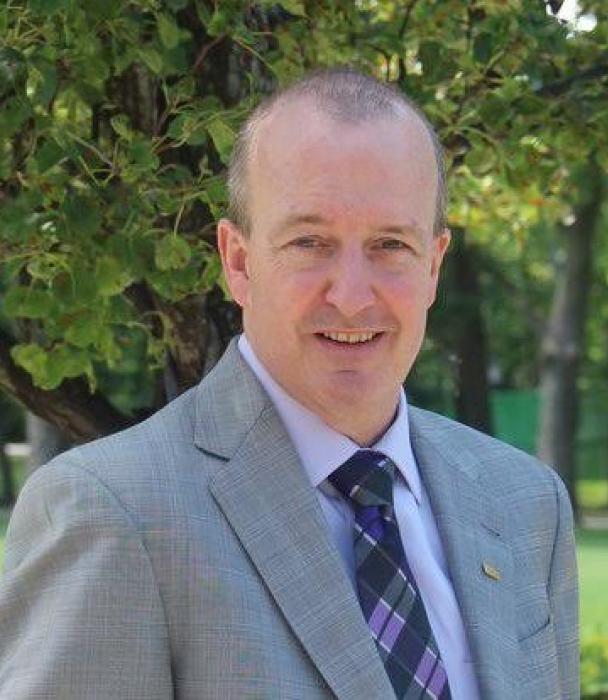 Doctor of Philosophy, Higher Education and Student Affairs, Indiana University, Bloomington, Ind., 1990

Master of Science, Certificate of Advanced Study, Counseling Psychology and Student Development, State University of New York Albany, Albany, N.Y., 1981

Bachelor of Arts, Political Science, State University of New York Albany, Albany, N.Y., 1979
Patrick's career in higher education has spanned managerial work in student affairs, academic affairs, and as a professor in college student affairs. Prior to joining Springfield College, he was executive-in-residence at Bowling Green State University, and before that, served as vice president for Student Affairs at New York Institute of Technology, and associate vice president for Student Affairs at Rutgers University. He has also held high-level administrative positions at Pace University and Le Moyne College, and was a tenured associate professor in Higher Education and Student Affairs at Kent State University and New York University. His areas of scholarship include organizational culture, leadership and management issues in student affairs, and applying theory to practice. He has consulted with or spoken at more than 45 institutions and organizations.
He is co-author of several books, including Rethinking Student Affairs Practice, Leadership and Management Issues for the New Century, and Enhancing Student Learning: Intellectual, Social, and Emotional Integration. His blog is titled, Patrick Love's Life where he focuses on issues of career enhancement, job searching, unconventional leadership, organizational innovation, and not settling for the average.
His varied outside interests include writing and performing music, photography, cycling, road racing (including the Boston Marathon twice), meditation, and yoga.
Awards and Recognitions
2018 New England College Personnel Association (NECPA) Pillar of Mentorship Award