Humanics Triathlon (Spirit, Mind, Body)
The Humanics Triathlon will feature free lectures and events that embody our spirit, mind, and body philosophy to support ongoing campus and community involvement in Humanics.
Distinguished Professors of Humanics
This event is presented as part of this year's Distinguished Professor of Humanics program. Since 1967, the College annually has appointed a Distinguished Springfield Professor of Humanics to continue the preservation of Springfield College's guiding philosophy and to examine its implications of pedagogy, curriculum, management, recruitment, campus life, and community impact. 
Learn more about Humanics Lectures and Writing at Springfield College
The Humanics Triathlon: About Spirit, Mind, and Body
Spirit
Show your spirit around the Springfield College campus. Download the app "SuperFan-Loyalty Rewards" to show your support at athletic, community-based, spiritual, and other events. When you attend designated events, you earn points that can later be redeemed for prizes!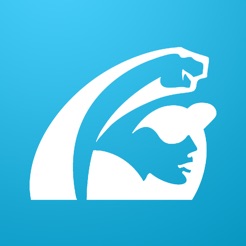 To download the app, search "SuperFan-Loyalty Rewards" in your app store (blue and white icon), then select "Springfield Squad." By creating an account with your Springfield College email address, you will earn points when you "check in" at sport events, lectures, and other campus activities. Be sure to enable push notifications so you receive the latest news and information. At the end of the semester, you can cash in your points for prizes at the SuperFan U prize store!
Mind
The mind component of the Humanics Triathlon involves a speaker series to challenge the community with relevant ideas on diverse topics. This year, we will invite 3 speakers addressing topics related to: (a) spirit, mind, and body, (b) leadership, and (c) service to humanity.
Our Speakers
William Parham, PhD
Spirit, Mind, and Body

The Ink Used to Indelibly Etch Lasting Impressions: Invisible Tattoos of Trauma within Athletic Communities

September 24, 2019 | 7:30 p.m.
Fuller Arts Center

Janice Hilliard, PhD
LEadership

Athletes, leadership, and social responsibility: Where we came from, where we are, and where we are going

December 3, 2019 | 7:30 P.M.
Marsh Memorial Chapel

Derek Nesland
Service to Humanity

Who says there's no traveling in basketball? Community development through court building around the globe

January 28, 2020 | 7:30 p.m.
Fuller arts Center
Body
The body component of the Humanics Triathlon involves the Humanics Challenge, which encourages community members to become active in creating their own Humanics projects. This is a "challenge by choice" activity, allowing people to get involved as much or as little as they would like.