2016-17 Student Trustee and Student-Trustee Elect Announced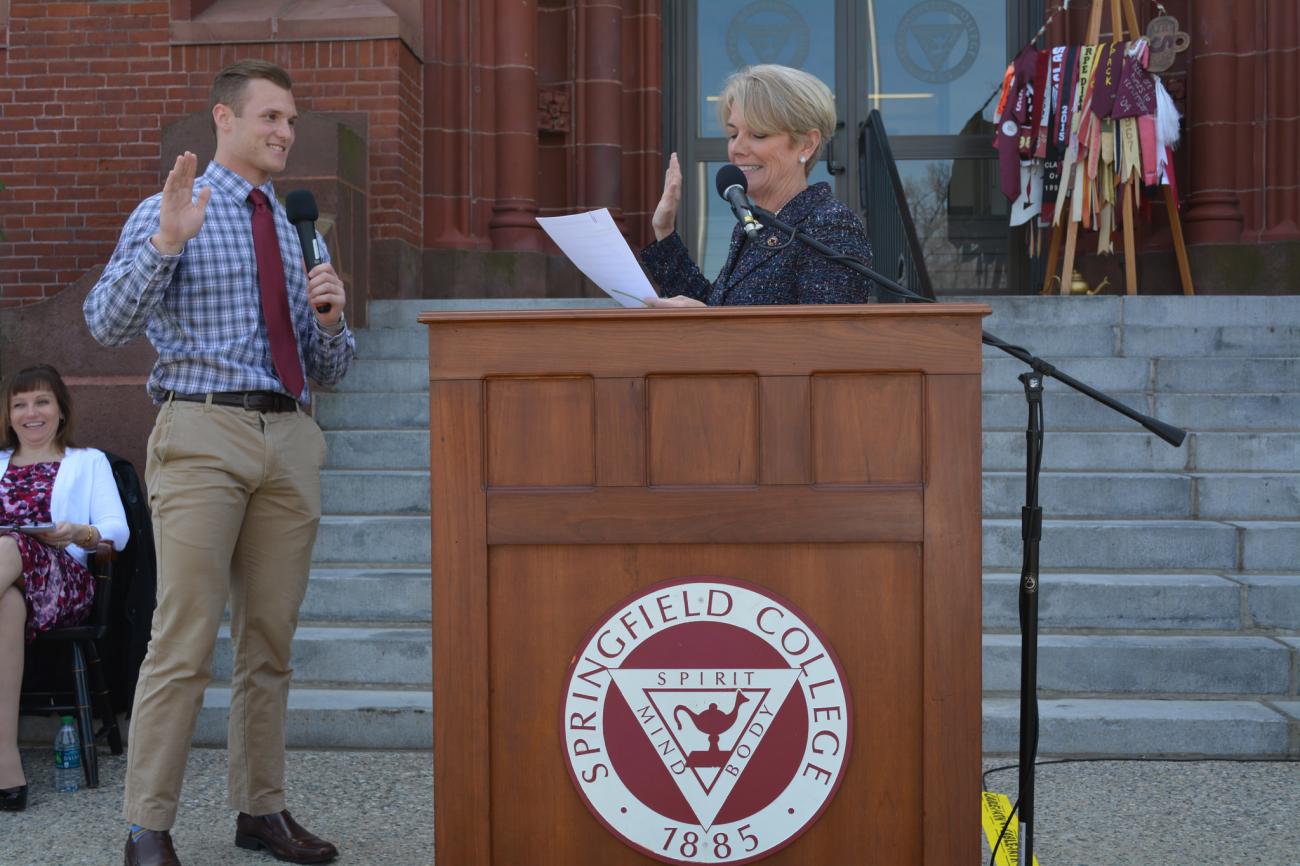 Springfield College senior Troy Ward was elected Student Trustee and junior Donavin Andrews was elected Student-Trustee Elect for the 2016-17 academic year. The appointments were announced at the recent Springfield College Board of Trustee elections during its annual meeting on the campus.
The Student Trustee is a voting member of the Board of Trustees, the primary governing body of the College. The Board is responsible for major decisions and changes on campus, and comprises an integral part of the progress and advancement of the College.
"My favorite moment at Springfield College is when I was in President Mary-Beth Cooper's office and was notified I was going to serve as the Student Trustee-Elect," said Ward, who served as Student-Trustee Elect during his junior year. "This is a great way to get even more involved with activities on the campus, and an exciting way to assist in initiating change, and helping make Springfield College an even greater place."
Ward is a Londonderry, N.H. native, and is a business management and finance major. He recently served as the president of the business management club on the campus.
"At Springfield College, you not only become more academically prepared for your future, but you also become a well-rounded, developed person," said Ward.
Andrews is a native of Providence, R.I., and she will be entering her junior year as an athletic training major this fall. Andrews is also the vice president of the student society for bridging diversity at the College.
"I look forward to being a liaison between the students and the institution," said Andrews. "I have great ideas and goals to pursue. Hopefully, I will make an impact in the Springfield College community by striving for a culture of diversity acceptance and a greener campus." 
Springfield College remains committed to giving students an opportunity to serve on the Board. According to the Association of Governing Boards of Universities and Colleges, just 21 percent of independent institutions have at least one student member on the Board of Trustees.