Alden Street Construction Update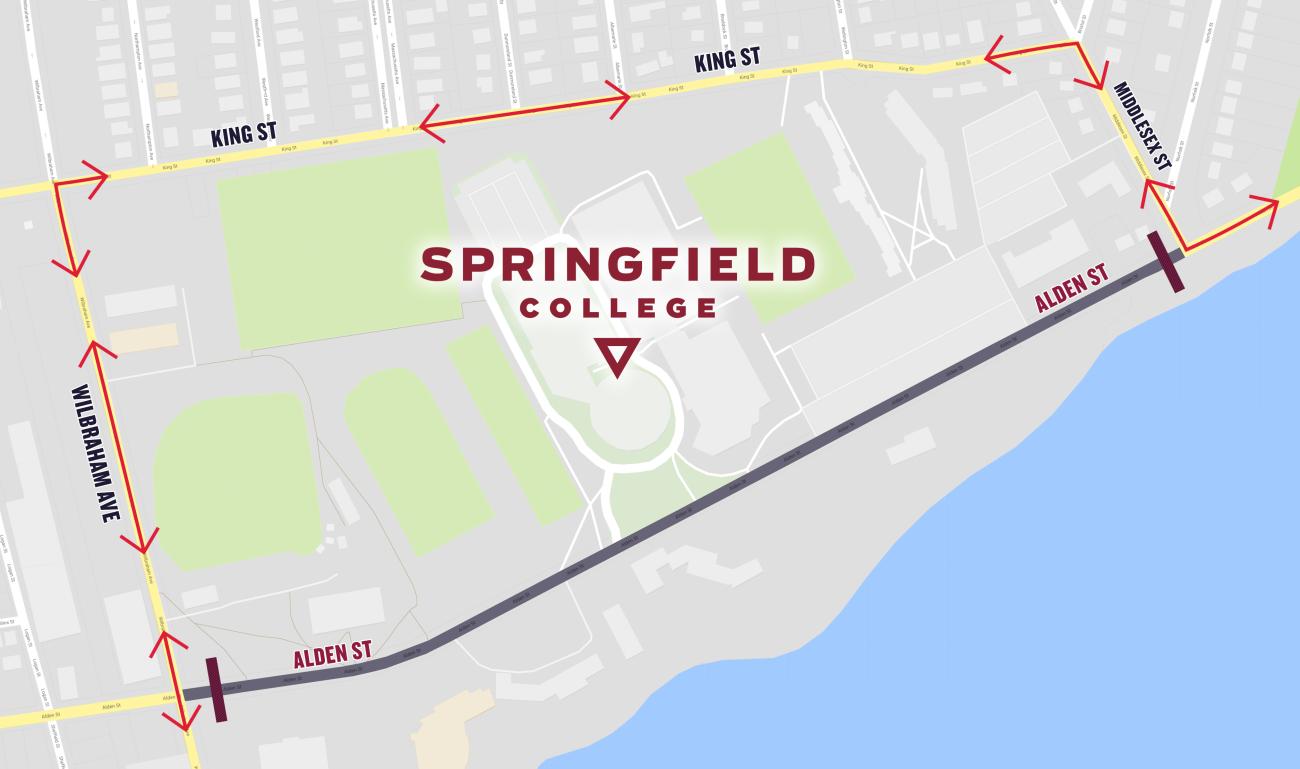 As the renovation of the Harold C. Smith Learning Commons continues to be on schedule, please be aware that a section of Alden Street between Wilbraham Avenue and Middlesex Street, will be closed for approximately two to three weeks due to construction by the City of Springfield Water and Sewer Commission and Springfield College. Installation of new water main piping and a new pedestrian walk in front of the Learning Commons is scheduled to begin on Monday, Aug. 14. 
Through traffic will be rerouted using Middlesex and King streets, and Wilbraham Avenue. However, College parking lots and driveways on Alden Street will remain accessible for Springfield College employees, students, and vendors.
Eastbound Alden Street traffic will be rerouted north on Wilbraham Avenue, right onto King Street, right onto Middlesex, and left onto Alden Street. Westbound traffic will be rerouted right onto Middlesex, left onto King, and left onto Wilbraham Avenue. Please see the attached map.
We apologize for any inconvenience the construction may cause. Please plan accordingly.
We look forward to these new improvements to the Learning Commons and its surrounding area and the resulting enhancements to the student and community experience on our campus.
Sincerely,
Greg Walters
Director of Facilities Management