Annual Taste Around the World Dinner 2019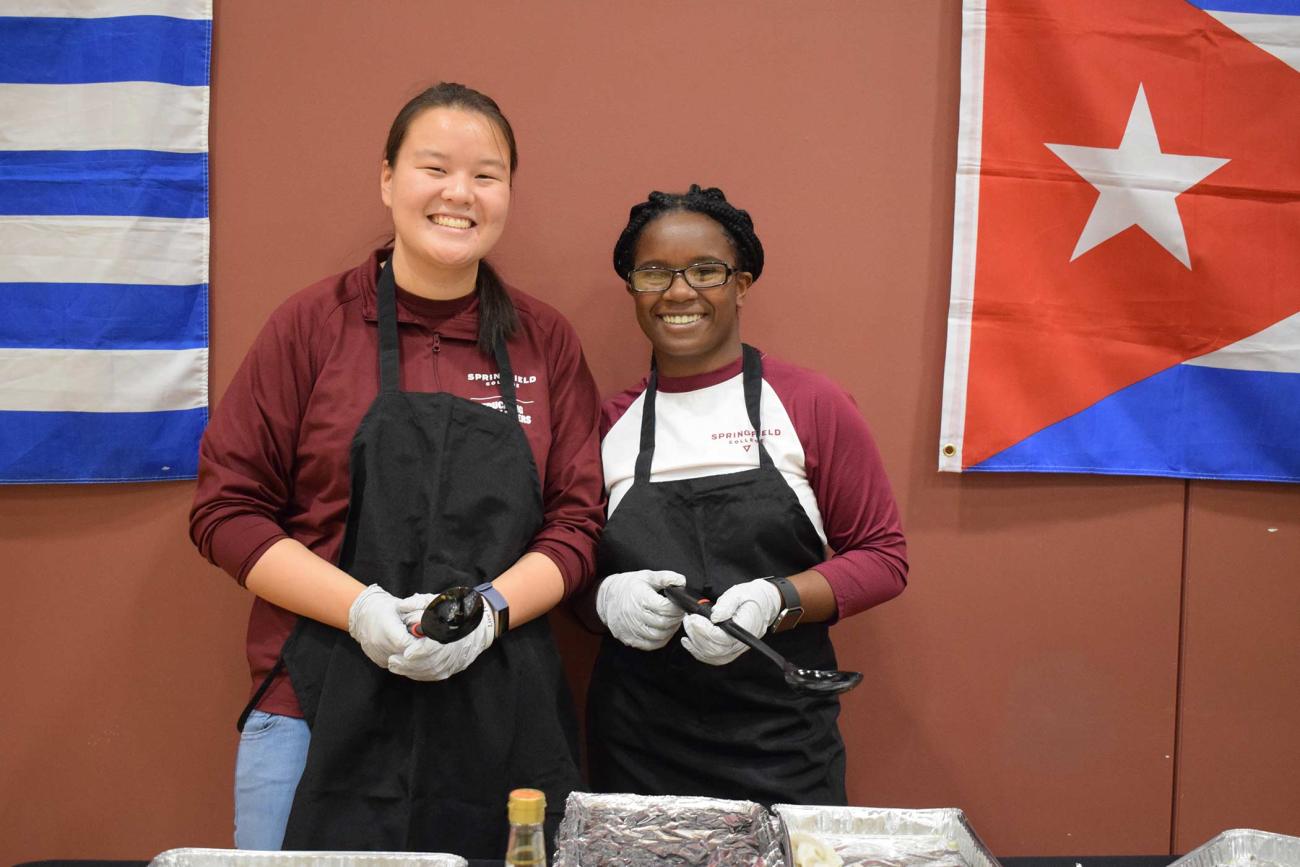 By: Graciela Garcia                                                                        
The annual Around the World Dinner was held on Monday, October 21st at 6:00pm in Judd West. The event was a huge success with a message the emphasized the importance of different cultures, people and food that not only represent the people here at Springfield College, but to educate guests overall. The event was sponsored by numerous offices, clubs and organizations on campus like the Office of Multicultural Affairs (OMA), International Center (IC), Graduate Student Organization (GSO), YMCA Relations, SEED, Cultural Connections, and the Y Club.
Food was served almost promptly as a huge, long line formed right away with different dishes coming from local restaurants in the area. The different kinds of food being offered were Greek, Vietnamese, Chinese, West Indian, Peruvian, Columbian, Ecuadorian, Nepalese, Indian, Portuguese, Polish, Korean, Ghanaian, and Soul Foods. There was a delightful chatter in the room as everyone excitedly was able to dig in and eat some fresh, delicious food.
Not only was this a great break for students to have different foods from different cultures, but there was also an invitation to support the organization's efforts to eliminate hunger in the Springfield community. Attendees were asked to bring, if they could, nonperishable food items to contribute to our Pride Pantry. They also accepted other useful and helpful items like toiletries and other hygiene products.
Throughout the night, different people spoke, there was a performance of multiple ballads from students, an educational piece from international students as well, different versions and styles of music was played and a flood of talk and chatter erupted from tables that enjoyed their food and brought each other together.
All too often we find ourselves too busy with work, school, and simply life issues that we have to get through and deal with every day. I thought the event was amazing, super important and gives the community an opportunity to come together, engage, and eat delicious food.