Athletic Administration Leadership Series 2016
Paul Schlickmann G'95 Keynote Speaker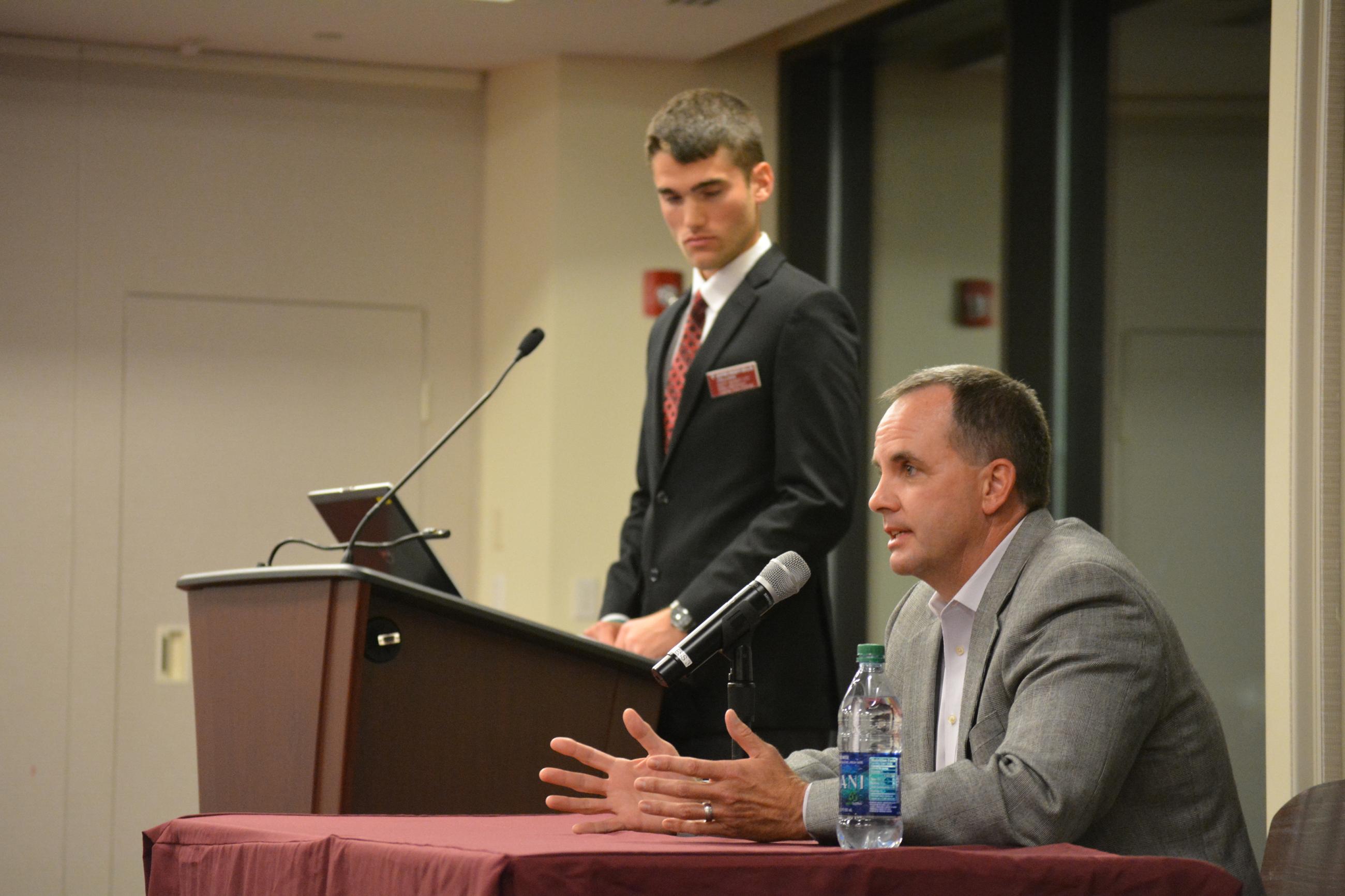 The Springfield College athletic administration graduate program hosted its annual Leadership Series on Monday, Oct. 24, in the Cleveland E. and Phyllis B. Dodge Room inside the Flynn Campus Union. Central Connecticut State University Director of Athletics Paul Schlickmann, G'95, was the keynote speaker. 
In the fall of 2011, Schlickmann took Central Connecticut State University's Athletic Department to a new level when he engineered its major rebranding effort. From a new logo and mascot to negotiating an appeal deal with Nike for all 18 sports, he can effectively speak on how to re-establish and redefine a college athletic brand.
At Central Connecticut State, Schlickmann has established a commitment to excellence in all aspects of Blue Devil Athletics with a primary objective of providing each student-athlete with a positive educational experience. Building champions in the classroom, in competition, in the community, and ultimately in life is at the core of Schlickmann's expectations.
Schlickmann was introduced as the director of athletics for the Blue Devils in April 2010 after spending seven years as the executive associate director of athletics at Stony Brook University. Prior to his tenure at Stony Brook, he spent 10 years in senior administrative roles at Yale University, rising to associate director of athletics for sports administration and football operations.          
Launched in the spring of 2011, the Athletic Administration Leadership Series is held each semester and alternates a focus between high school and intercollegiate athletics.