Everybody Dance!
The William Simpson Fine Arts Series at Springfield College Continues with Dance Performance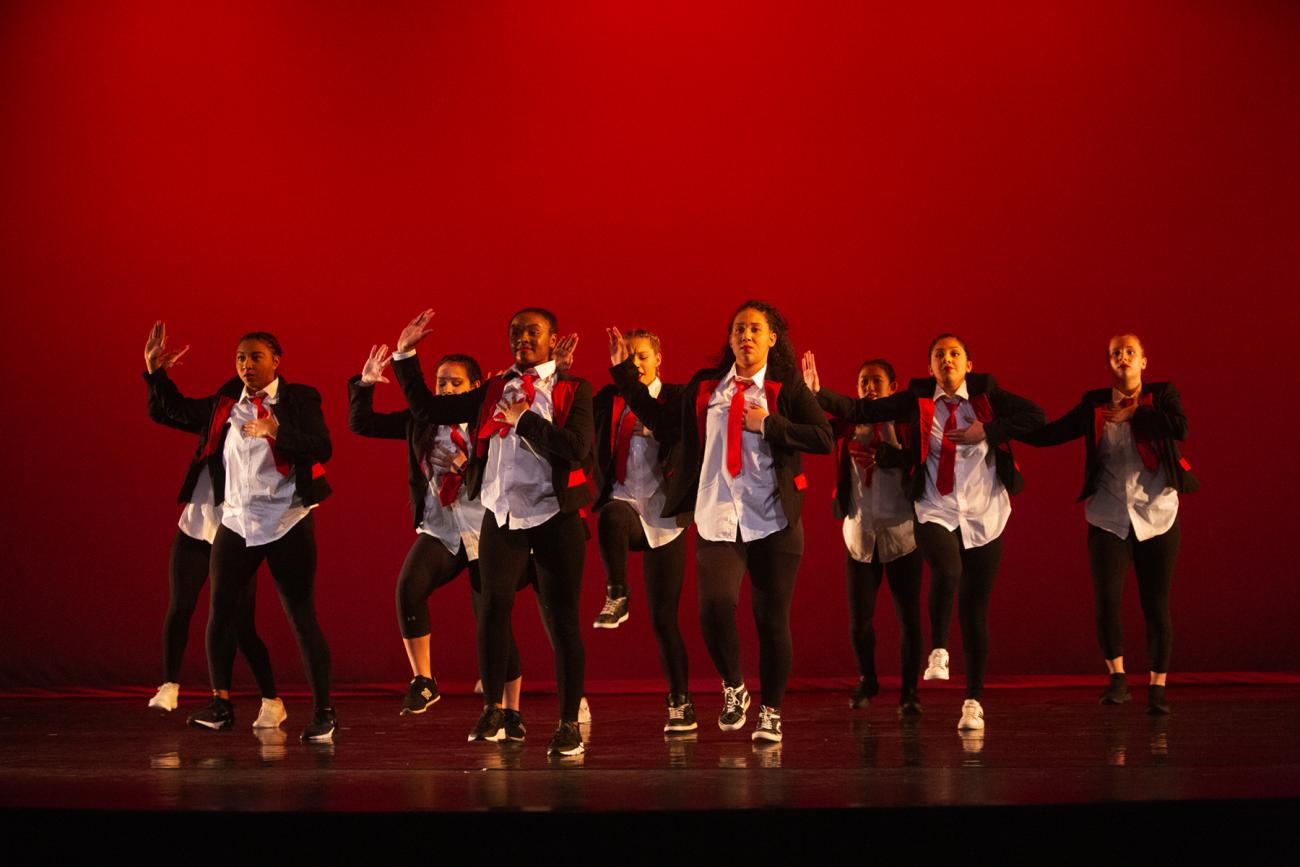 Springfield College dance students and alumni will be performing their annual showcase titled "Everybody Dance!" in Appleton Auditorium in the Fuller Arts Center from December 6-8. Showtime is 7:30 p.m. for Friday, Dec. 6 and Saturday, Dec. 7, followed by a 2 p.m. matinee on Sunday, Dec. 8.
Current dance students and alumni will perform together new dance work by the acclaimed choreographer Monica Bill Barnes. In addition, Springfield College's nationally recognized dance faculty members, Lisa "Lani" Schmidt, Angela Vital-Martowski, Tara Murphy, and Director of Dance Sarah Zehnder, will premier exciting new choreographic works.
Immediately following Friday's performance, a question and answer segment with the choreographers will take place. Prior to Saturday's performance at 6:45 p.m., there will be a pre-performance reception in the Fuller Arts Center lobby where snacks will be provided.
General admission cost is $5, students are $4, senior citizens and children ages 12 and younger are $2.
If you have a disability and require a reasonable accommodation to participate in this event, contact Linda Dubois at ldubois@springfieldcollege.edu or (413) 748-3399 to discuss your accessibility needs. Springfield College is a smoke free and tobacco free campus.
Springfield College is an independent, nonprofit, coeducational institution founded in 1885. Approximately 4,100 students, including 2,500 full-time undergraduate students, study at its main campus in Springfield, Mass., and at its regional campuses across the country. Springfield College inspires students through the guiding principles of its Humanics philosophy – educating in spirit, mind, and body for leadership in service to others.