The Month in Photos: October 2019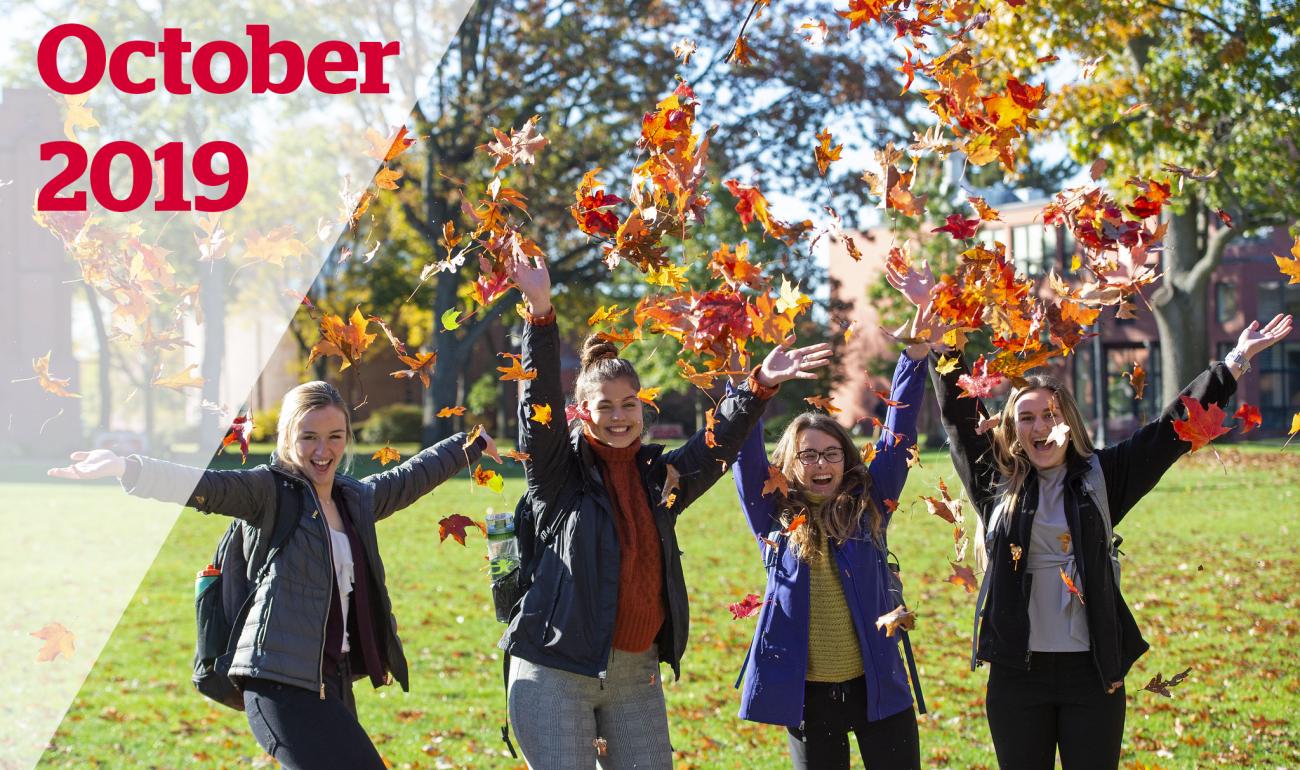 A very special ceremony at Springfield College on Sunday, Oct. 6, as the adaptive baseball field on the campus was officially named "Aschermann Family Field," named in honor of Springfield College trustee and graduate Kurt Aschermann '71, who was so instrumental and dedicated in making this project a reality.
---
The campus was alive with color as the trees hit their peak foliage. 
---
Springfield College hosted deep ocean explorer and environmentalist Fabien Cousteau and explorer and filmmaker Céline Cousteau for an evening entitled, "One Ocean, One People: The Cousteau Legacy and a Call for Environmental Action," on Thursday, Oct. 24. Fabien and Céline are the grandchildren of legendary explorer Jacque-Yves Cousteau. This year marked the sixth year of the college's endowed Arts and Humanities Speaker Series, made possible through the generosity of Carlton '63 and Lucille Sedgeley. 
---
Springfield College hosted the 110th Gymnastics Exhibitions Show ("Homeshow") featuring close to 100 participants from the men's and women's gymnastics teams and students dancers. The Gymnastics Exhibition show is one of the longest-standing traditions at Springfield College and in western Massachusetts.
---
Homecoming Weekend was held at Springfield College Thursday, Oct. 24 through Sunday, Oct. 27. The campus was filled with familiar faces and family while activities led to plenty of cheers, laughter, reminiscing, and good times. 
---
An evening of elegance and passion, the first Springfield College President's Gala was hosted at MGM Springfield on Saturday, Oct. 26. With more than 300 gathered to celebrate humanics and student scholars, the event raised for than $500,000 that will go toward need and merit-based scholarships. 
To learn more about these photos and events, as well as other happenings throughout the month, visit springfield.edu/news.