Move-In Day 2018: Things to Know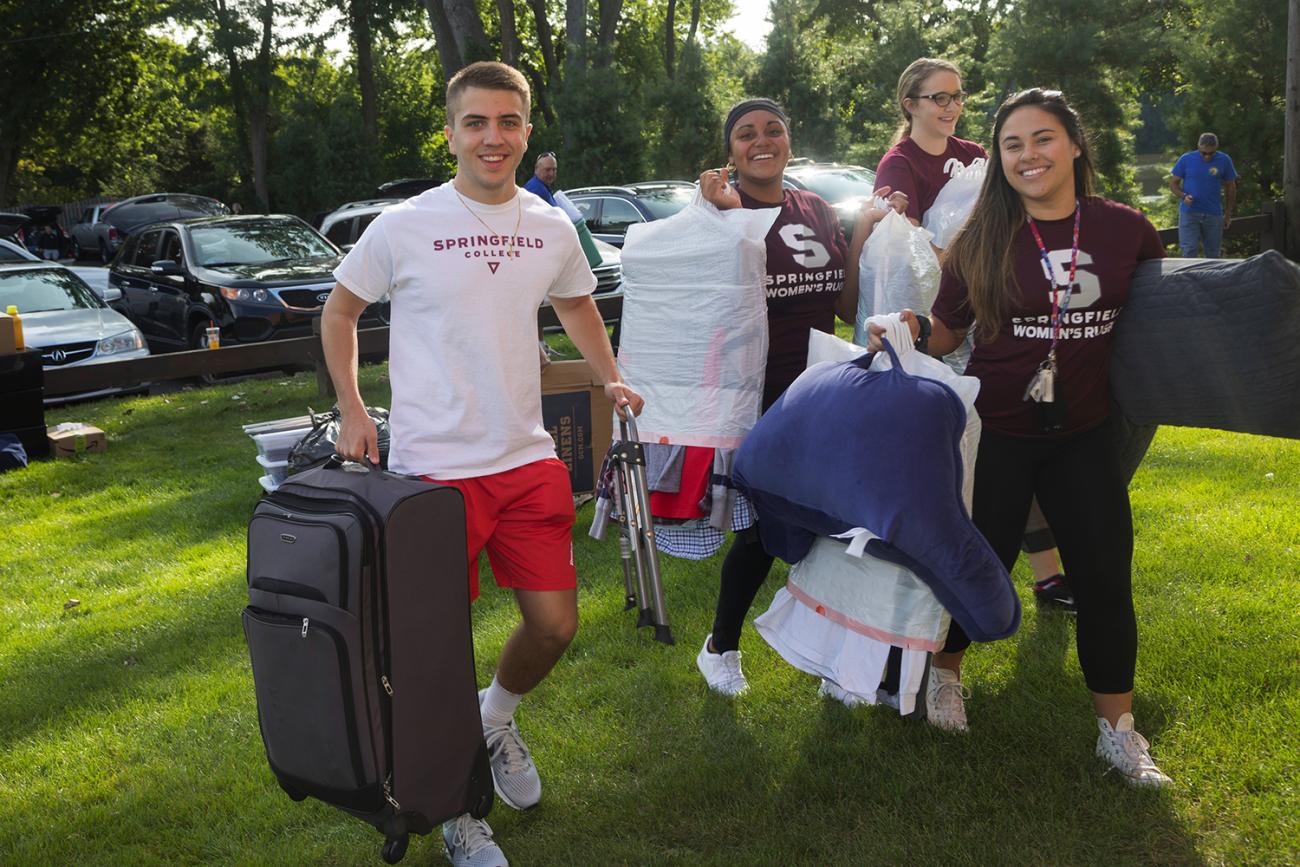 Next Friday, August 31, Springfield College will welcome hundreds of new students as they begin their college journey and discover how quickly Alden Street turns into their home-away-from-home.
In preparation for the students who will be descending on the campus with family, friends, and lots of luggage, here is an important guide of things-to-know for Move-In Day 2018.
How to Prepare for the Day
Take a look at our check-list and confirm you've got everything you'll need to start the year off right. In addition to what you'll need to bring, there are some items you'll need to leave at home, such as candles, microwaves, or your pet hamster. Be smart about your packing to avoid day-of confusion.
Know Where You're Going
First-year students traditionally live in one of the following residence halls: Gulick Hall, Reed Hall, Massasoit Hall, or Lakeside Hall. View the campus map to determine where you'll be headed when you arrive. To keep the process as smooth as possible, Public Safety requests that you unload your vehicle near your residence hall and then move your vehicle to the nearest parking lot. Never fear-- our staff will be out in full force to help you carry boxes (preferably the lighter ones) as well as direct you where to go.
Plan Your Day
August 31 is more than just Move-In Day. It's also Convocation, the first day of New Student Orientation (NSO), and National Trail Mix Day. While that last one might not be of importance to us, the Springfield College campus is sure to be busy all day long, so plan accordingly. Residence halls will be open from 8 a.m. to noon for move-in. After checking into your residence hall, students should check-in for NSO at the Flynn Campus Union, from 8:30 a.m. to 12:30 p.m. Complimentary lunch, to help you regain your strength, will be available from 11 a.m. until 1:30 p.m., followed by New Student Convocation which begins promptly at 2 p.m. in Blake Arena (families looking for prime seating for photo ops should arrive by 1:30 p.m.). After Convocation are the traditionally teary-eyed goodbyes (don't worry, family weekend is just around the corner, Oct. 19-21). Families and parents are requested to leave campus by 3:15 p.m. so NSO activities can continue for all new students at 3:30 p.m.
There's an App for That
Need a reminder of where everything is or what's going on? Download our app! Students can also access their email, schedule, and other campus resources there.