Springfield College 2016-17 Humanics Lecture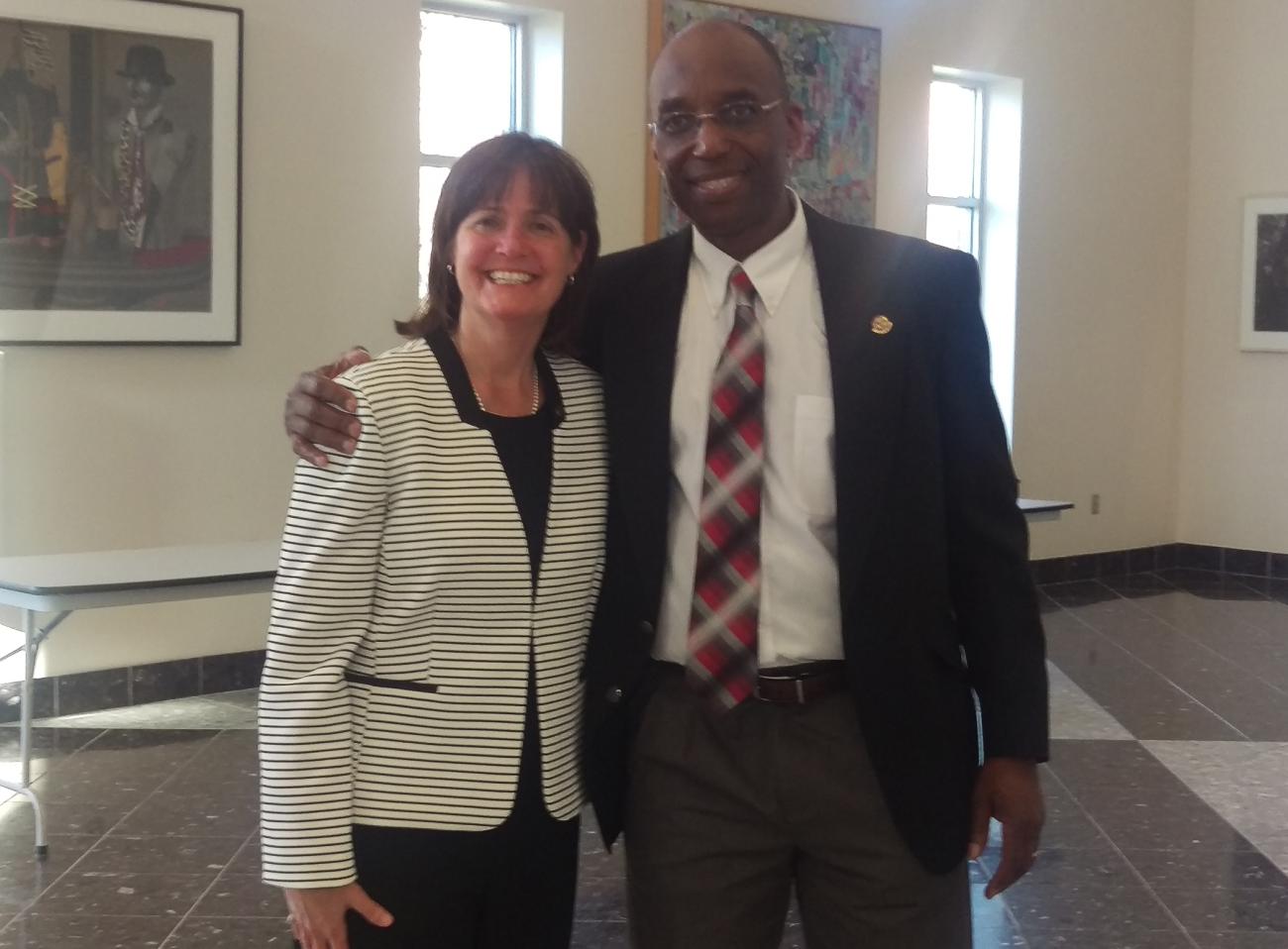 The 2016-17 Springfield College Humanics Lecture took place on Tuesday, April 18, with Springfield College Professor of Exercise Science and Sports Studies and 2016-17 Distinguished Springfield Professor of Humanics Samuel Headley recapping the findings of his research examining activity patterns at Springfield College throughout the academic year. The goal of the project was to analyze sedentary behavior on the campus.
As part of the project, members of the internal campus community were encouraged to take part in a brief survey that helps assess an individual's activity pattern during his or her workday. The goal of the survey was to help provide an estimated amount of time an individual spends being sedentary during workdays.
"The response to the survey was excellent and it was a busy academic year working with all of the participants," said Headley. "We had close to 50 percent response rate; it's great to see the Springfield College campus community support our research on such an important topic."
Following the completion of the survey, individuals were asked to take part in the objective assessment phase of the project, which consists of wearing the activPAL device monitor for one week to objectively measure each participant's sedentary time. Once the participant returned the monitor, the information was downloaded into a computer, and an electronic copy was provided to the participant for phase three of the project.
The data was next analyzed by a behavioral expert in a follow-up appointment, led by Springfield College Exercise Science and Sport Studies Professor Jasmin Hutchinson, as part of the behavioral intervention piece of the project.  
Following Headley's presentation, Exercise Science and Sport Studies Chair Sue Guyer, was named the 2017-18 Distinguished Springfield Professor of Humanics. Guyer represents the 44th Springfield College faculty member to receive this honor. 
Since 1967, the College annually has appointed a Distinguished Springfield Professor of Humanics to continue the preservation of Springfield College's guiding philosophy and to examine its implications of pedagogy, curriculum, management, recruitment, campus life, and community impact. The faculty members and administrators who have held this honor have come form various academic disciplines and areas of expertise, and have examined Humanics from a range of perspectives.
DISTINGUISHED SPRINGFIELD PROFESSORS OF HUMANICS 
Seth Arsenian
Harry H. Giles
Charles Weckwerth
Holmes VanDerbeck
Charles Silvia
Walter H. English
Josephine L. Cecco
Henry J. Paar
Edward J. Sims
Edward T. Dunn
Jesse L. Parks
Jean F. Ross
Herbert Zettl
Paul U. Congdon
James Robertson
Diane Potter
Joel R. Cohen
Janice C. Eldridge
John Cox
James Genasci
Martin Dosick
Elizabeth Evans
Margaret Lloyd
Joel Dearing
Peter Polito
Barbara Jensen
Delight Champagne
Frank Torre
Bernard Graney
Dottie Potter Zenaty
Charles Redmond
Ronald Maggio
Richard Davila
Mimi Murray
Albert Petitpas
Robert Accorsi
Robert Barkman
Naomi Graves
Charles B. Redington
Carol Mitchell
Martin Dobrow
Regina Kaufman
Samuel Headley
Sue Guyer