Springfield College Board of Trustees Hosts Fall Meeting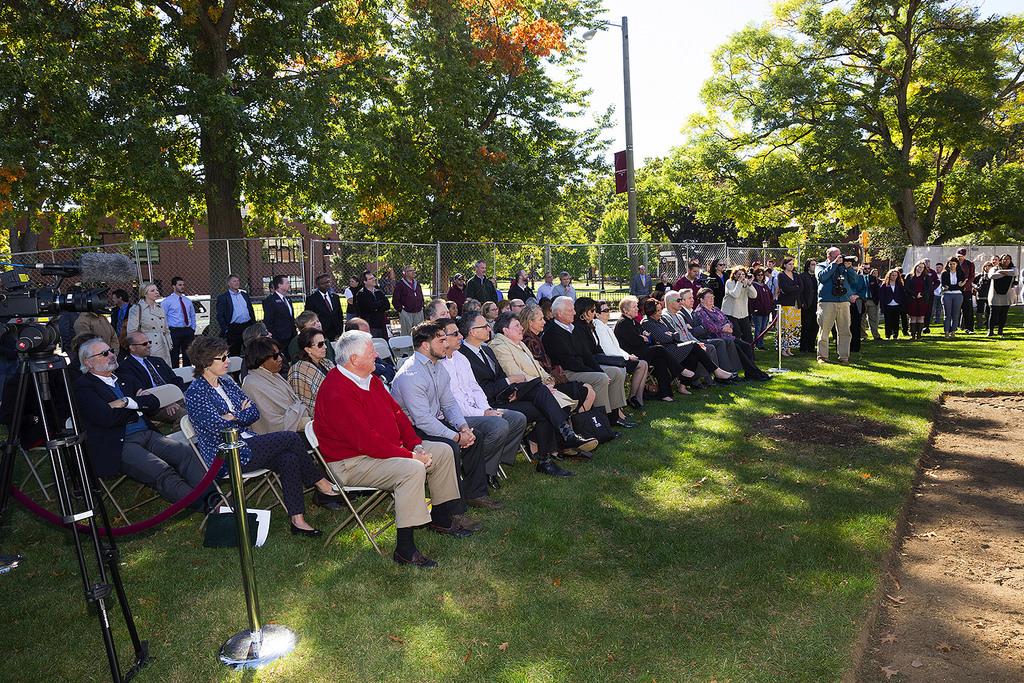 SPRINGFIELD, Mass. – The Springfield College Board of Trustees recently announced newly elected board members during its fall meeting on the campus. 
The following individuals have been elected to serve a three-year term on the Springfield College Board of Trustees:
Peter J. Pappas, native of Springfield, Mass. and resident of Longmeadow, Mass., is currently a Senior Vice President of Morgan Stanley. Pappas has more than 30 years of financial planning expertise.
A member of the Springfield Rotary for 25 years, Pappas is an active member of his community. He has served as president of the Children's Study Home, the Springfield Public Forum, and the Glenmeadow Retirement Community.
In addition, Pappas was on the board of Big Brothers Big Sisters of Hampden County, and has been an ACTS tutor. He is currently serving as President for the Trustees of the Episcopal Diocese of Western Massachusetts, and also serves on the finance committee of Christ Church Cathedral. Pappas is on the board of trustees for the Willie Ross School.
A 1969 Classical High School graduate, Pappas earned his bachelor of arts degree from Kenyon College in 1973, earned a master of arts degree in American Studies from Union College, and received a master's in education degree from Springfield College in 1979.
Scott A. Wolf, native of Yonkers, N.Y. and resident of Newington, Conn., was appointed President of Sisters of Providence Health System in Springfield, Mass. in January 2016.  He also served as the Senior Vice President of Medical Affairs, Chief Medical Officer, and Chief Operating Officer of Mercy Medical Center & Sisters of Providence Health System.
In his current role, Wolf is a member of the Senior Executive Leadership Team and his responsibilities include the leadership and strategic direction for clinical operations.  He is responsible for the operational performance of Mercy Medical Center/SPHS, provides leadership in the execution, management, financial performance and oversight of all hospital operations, and explores opportunities for growth through strategic development initiatives across the system.
Prior to joining Sisters of Providence Health System in 2010, he served as the Senior Medical Director for Aetna, and also worked as the Medical Director of Strategic Initiatives at Pfizer Health Solutions.
Wolf earned a bachelor's degree in biology from Union College in 1987, and earned his doctor of osteopathic medicine degree from the New York Institute of Technology in 1991. In 2000, he earned his master's degree in public health, population health from the University of Connecticut.