Springfield College Earns National Recognition as College of Distinction
National guide to colleges highlights innovative learning opportunities at top schools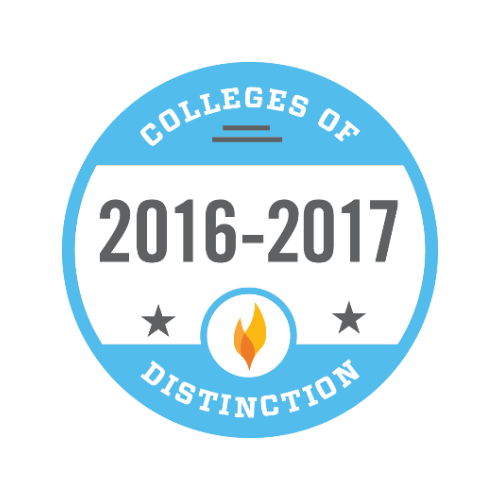 Innovative application of high impact educational practices at Springfield College earned the school recognition among the nation's Colleges of Distinction. Springfield College students earn college credit and valuable life experience while participating in study abroad programs, as well as through service learning and quality internships.
"We're so happy to award Springfield College for developing skills relevant to graduates' lives," said Tyson Schritter, executive editor for Colleges of Distinction. "High student engagement in college is one of the keys to a successful undergraduate education. With an increasing emphasis on hands-on learning techniques, Colleges of Distinction applauds Springfield College for practicing methodologies that prepare students for their futures."
Schools must demonstrate results across the four distinctions—engaged students, great teaching, vibrant community, and successful outcomes. high school counselors and educators make nominations, and each school is evaluated on key indicators including student engagement, student empowerment, and curricular innovation. Colleges that have distinguished themselves in each of the four distinctions and that have demonstrated dedication to enriching student outcomes through innovative learning opportunities are then invited to join Colleges of Distinction.
The annual process to select the nation's Colleges of Distinction also includes a review of each institution's first-year student experience, as well as its general education program, strategic plan, and alumni success and satisfaction measures.
To view Springfield College's profile or to find more information about the innovative learning experiences it offers, visit CollegesofDistinction.com.
About Colleges of Distinction
Since 1999, the Colleges of Distinction website and e-guidebook have recognized and honored schools throughout the U.S. for excellence in undergraduate-focused higher education. The member schools in the Colleges of Distinction consortium distinguish themselves through their focus on the undergraduate experience. CollegesofDistinction.com provides dynamic college profiles, customized tools, and more for students, parents, and high school counselors. For more information, visit collegesofdistinction.com.