Springfield College Fresh Check Day 2019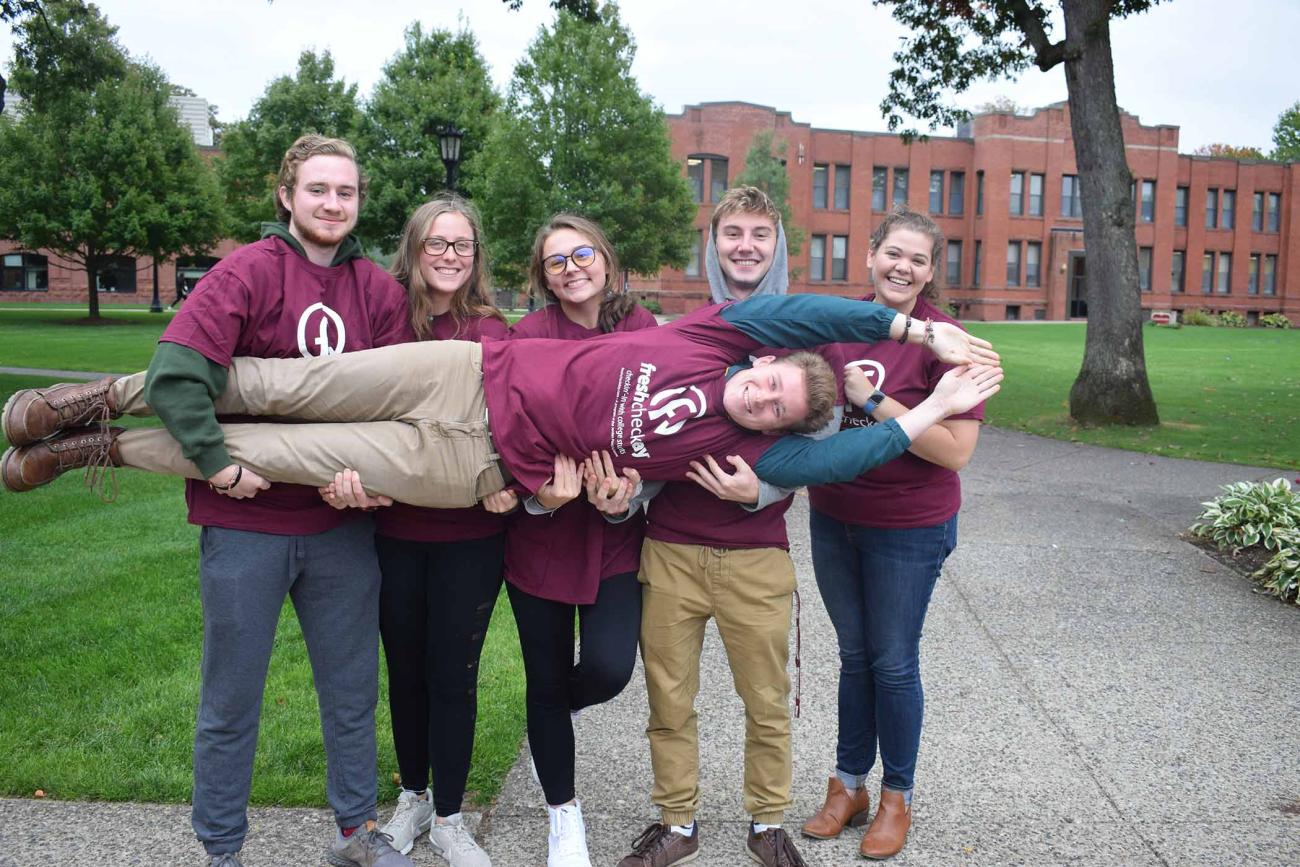 By: Grace Berry (Class of 2020)
The rain couldn't stop Springfield College students from visiting Judd Gymnasia on Wednesday, Oct. 9, to attend the annual Fresh Check Day. Hosted by the Springfield College Office of Campus Recreation, this program aims to bring mental health awareness to Springfield College students. 
The topic of mental health has had a growing interest within the past few years. Since it is a difficult conversation to start, Fresh Check Day aims to put a fun, yet relaxed event to get the conversation flowing. Instead of just sitting down with a professional counselor, this event aims to provide a student to student resource that isn't necessarily always found. 
Many clubs from the College sponsored different tables. The Campus Activities Board partnered with the Counseling Center to provide a check in, chill out experience where students were able to talk to a counselor, but also jump into a ball pit afterwards. The Humanics in Action Club had students de-stressing by making dog toys out of old t-shirts. The Art Club had students write their stressors on a wood block, only to karate chop the board in half, symbolically hitting away the stress in their lives.
Christine Johnston, the assistant director of alcohol and other drug education and health promotion on campus, believes that this event is helpful to start a conversation about mental health awareness.
"Fresh Check Day is really about mental health on our campus," said Johnston. "We know that stress, depression, and anxiety are topics that a lot of our students deal with, so it's really important to talk about those topics, and to do so in a way that doesn't have any stigmas and in a fun environment."   
Even though Fresh Check Day only happens once a year, there are still plenty of resources on  campus for mental health concerns. The friendly and professional staff at the Counseling Center are open for appointments Monday-Friday from 8:30 am to 4:30 pm, and their phone number is (413) 748-3345.