Springfield College Hosts 2017 Britton C. and Lucille McCabe Lecture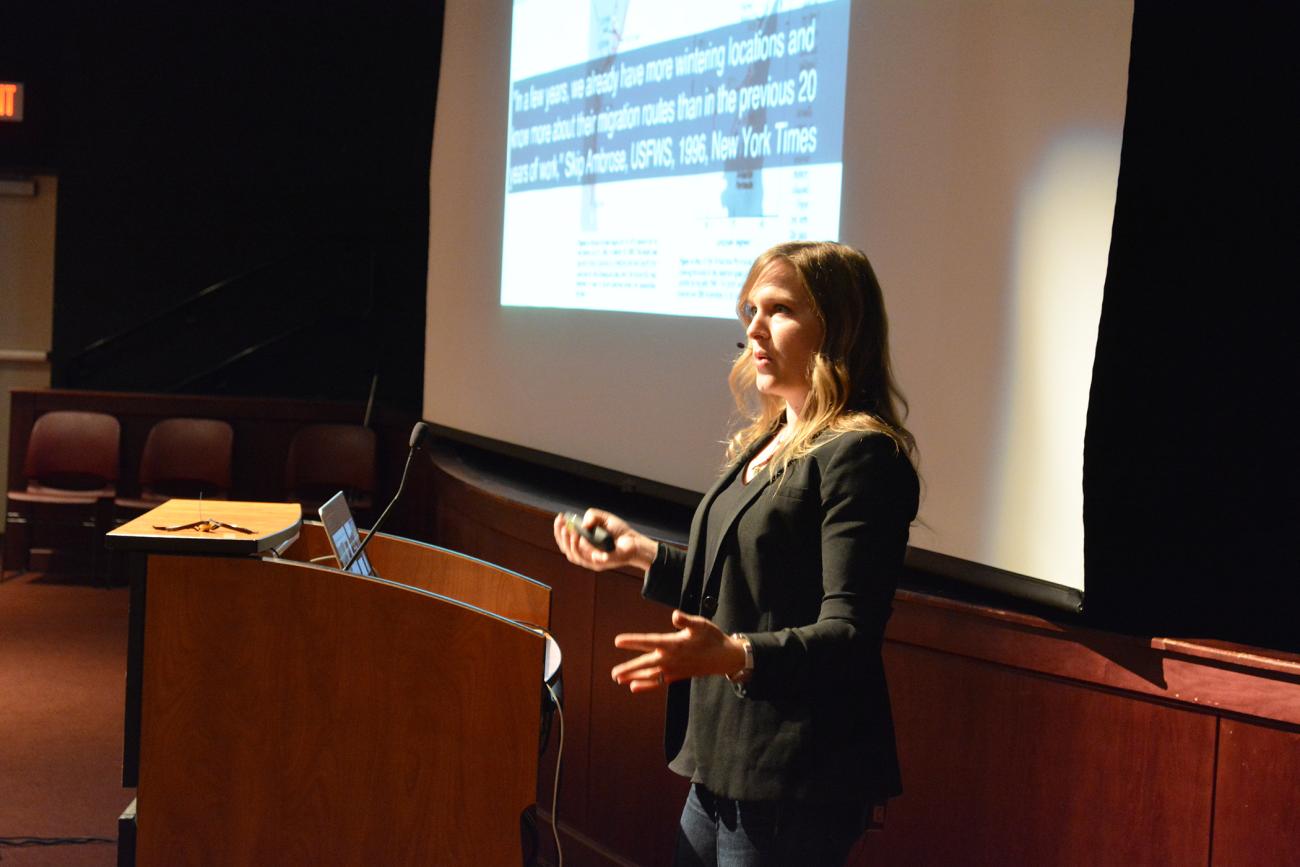 The Springfield College Department of Biology and Chemistry presented the 20th annual Britton C. and Lucille McCabe Lecture featuring Autumn-Lynn Harrison, PhD on Wednesday, April 12, in the Fuller Arts Center. Harrison's presentation, "Discovering Unknown Animal Migrations," discussed how understanding and tracking animal movements is essential for identifying and conversing habitats important to species' survival. 
Harrison's presentation took audience members on an adventure across hemispheres and oceans, using cutting-edge technology to discover unknown migrations to save species.
Harrison received her PhD in ecology from the University of California at Santa Cruz. She is a marine ecologist with the Smithsonian Migratory Bird Center and the program manager of the Migratory Connectivity Project.
The Britton C. and Lucille McCabe Lecture has been in existence at Springfield College since 1997 and honors longtime professor of biology at the College, Britton C. McCabe, and his spouse, Lucille McCabe.  The lecture series brings noted professionals in the health, biological, and physical sciences to Springfield College to discuss timely topics and discoveries.