Springfield College Hosts Annual Theater Performance April 5-8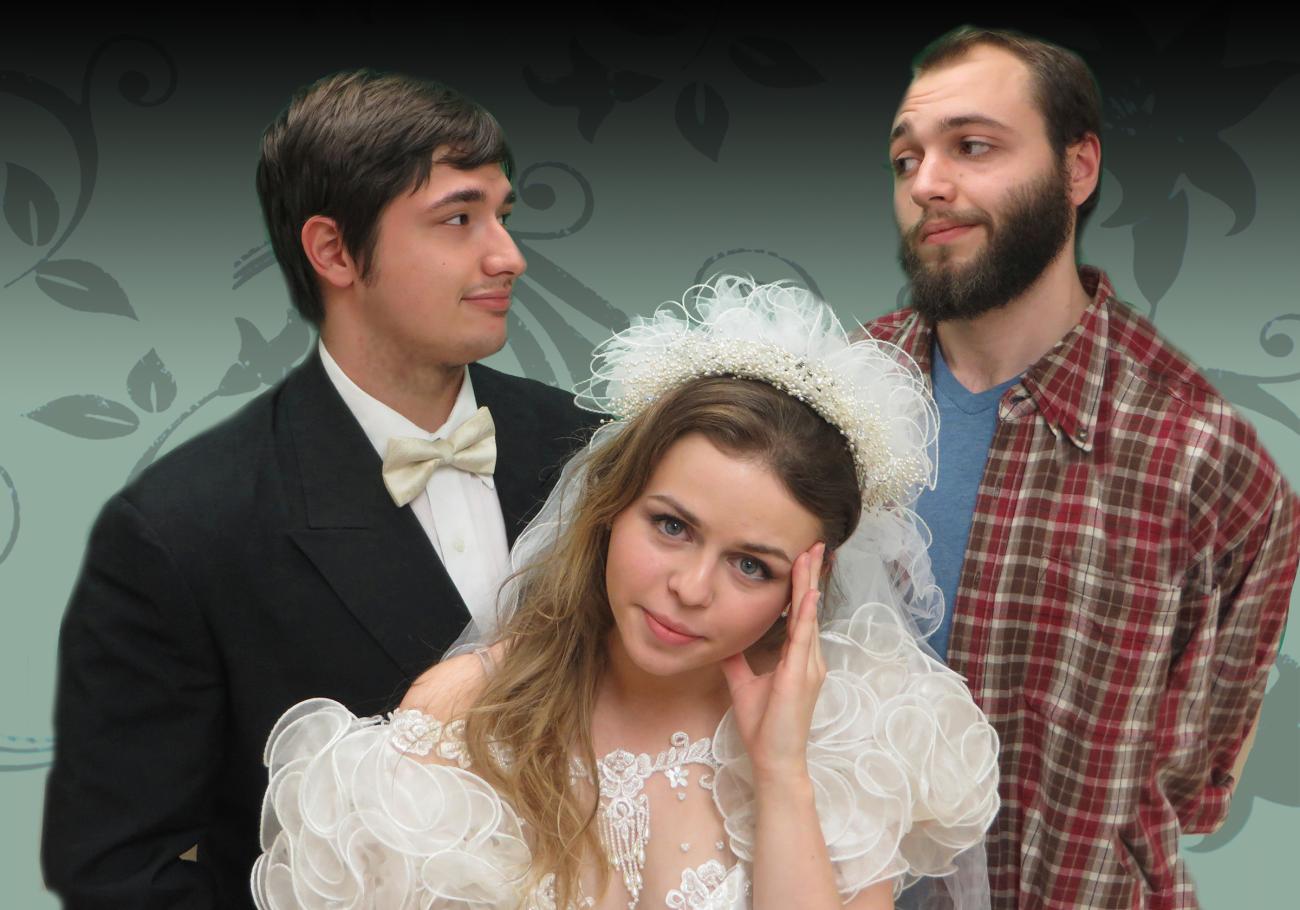 Springfield College Theater will host a theater performance of Lewis Black's One Slight Hitch, from Thursday, April 5 through Sunday, April 8, in the Fuller Arts Center. Directed by Springfield College Department of Visual and Performing Arts Chair Martin Shell, and presented by special arrangement with Dramatist Play Services, Inc., performance times will be 8 p.m. on April 5,6, and 7, and 3 p.m. on April 8.  Suggested donations are $5 for adults and $2 for students and seniors.
This will be the 50th production presented by Springfield College Theater, which was started by professor Shell in 1993. This performance highlights Courtney's wedding day, and her mom, Delia, is making sure that everything is perfect. The groom is perfect, the dress is perfect, and the decorations (assuming they arrive) will be perfect. Then, like in any good farce, the doorbell rings. And all hell breaks loose. So much for perfect.
Critically acclaimed by the Boston Globe, the production has received the following review, "If you think of Lewis Black solely as a curmudgeonly comedian whose default setting is a state of apoplexy at the imbecility of his fellow man, you might be surprised by One Slight Hitch. It's not unexpected that Hitch should abound in snappy wisecracks and keen social observation. Those, after all, are hallmarks of Black's stand-up act and his appearances on The Daily Show. But what is that we detect on Black's sleeve at the end of his play? Is that his … heart?"
If you have disabilities and require reasonable accommodations to fully participate in this event, please contact Patty King at pking@springfield.edu or (413) 748-3930 to discuss your accessibility needs. Springfield College is a smoke-and tobacco-free environment.