Springfield College Hosts Fifth Annual Martin Luther King Jr. Lecture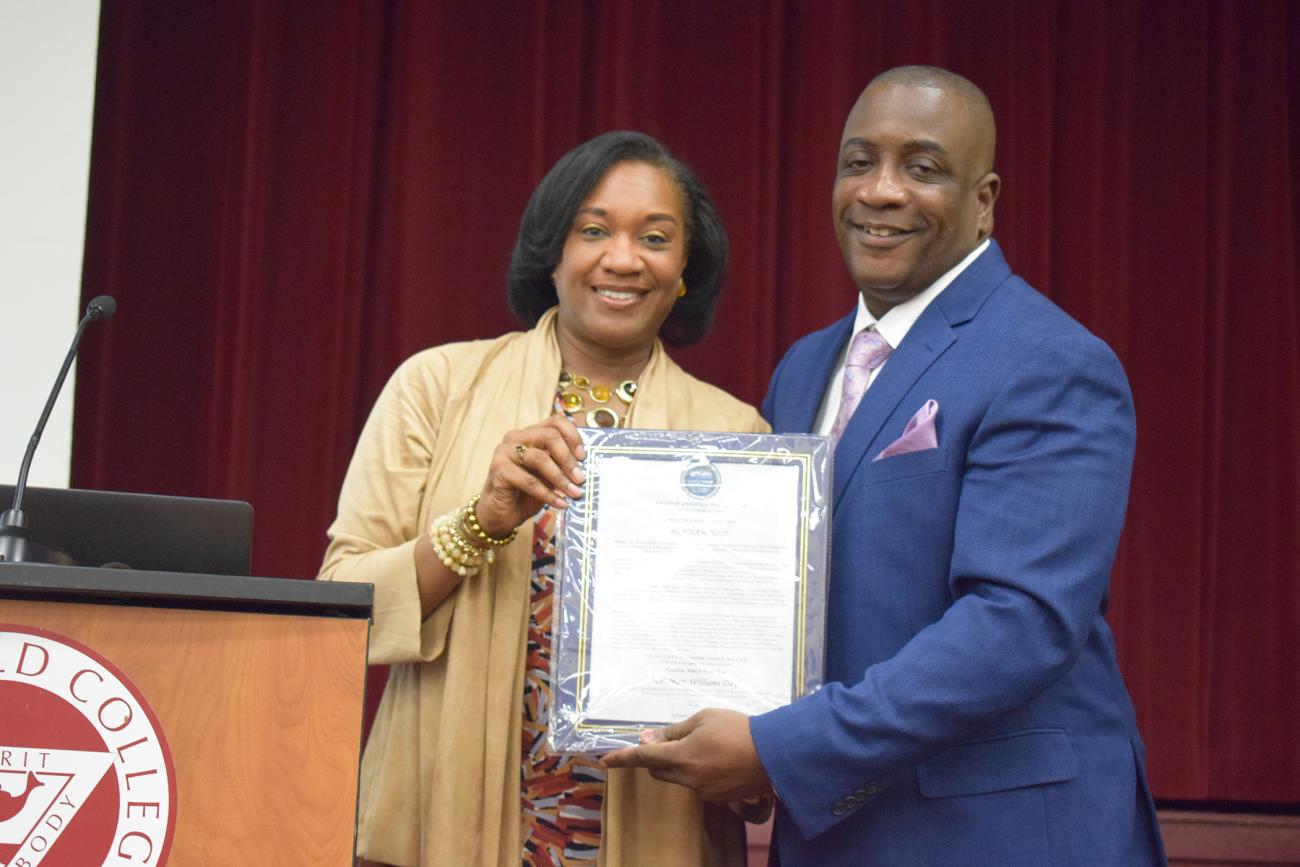 Springfield College welcomed sports marketing pioneer, educator, author, and advocate for cancer patients Marc Williams, EdD, as the keynote speaker at the fifth annual Martin Luther King Jr. Lecture on Tuesday, March 6, 2018, in the Appleton Auditorium in the Fuller Arts Center. Williams' provided self-examination of his life in the spirit of King, and challenged people to pursue their passions the same way King would want everyone to be. The Martin Luther King Jr. Lecture honors the history of inclusion and diversity at Springfield College.
Founder and CEO of Williams Communications, LLC, a brand management consultant firm, Williams is the author of Defeating Cancer: A Holistic Approach to Living an Empowered Life. Williams has worked for three of the largest sports brands in the world: Champs Sports, Footaction, and Reebok. He helped Champs Sports become a $1 billion brand.
Williams is also founder of "Striving for Excellence Leadership Academy," an empowerment program that encourages professional and personal development for athletes. Williams is a 23-year member of Alpha Phi Alpha Fraternity, Inc., of which Martin Luther King Jr. was a member.
Springfield College started the Martin Luther King Jr. Lecture in 2014 as part of the 50th anniversary celebration of Martin Luther King Jr.'s commencement speech and honorary degree presentation at Springfield College. King visited Springfield College on June 14, 1964, just 10 months after the "I Have a Dream" speech and six months before receiving the Nobel Peace Prize.