Springfield College Hosts Fourth Annual Martin Luther King Jr. Lecture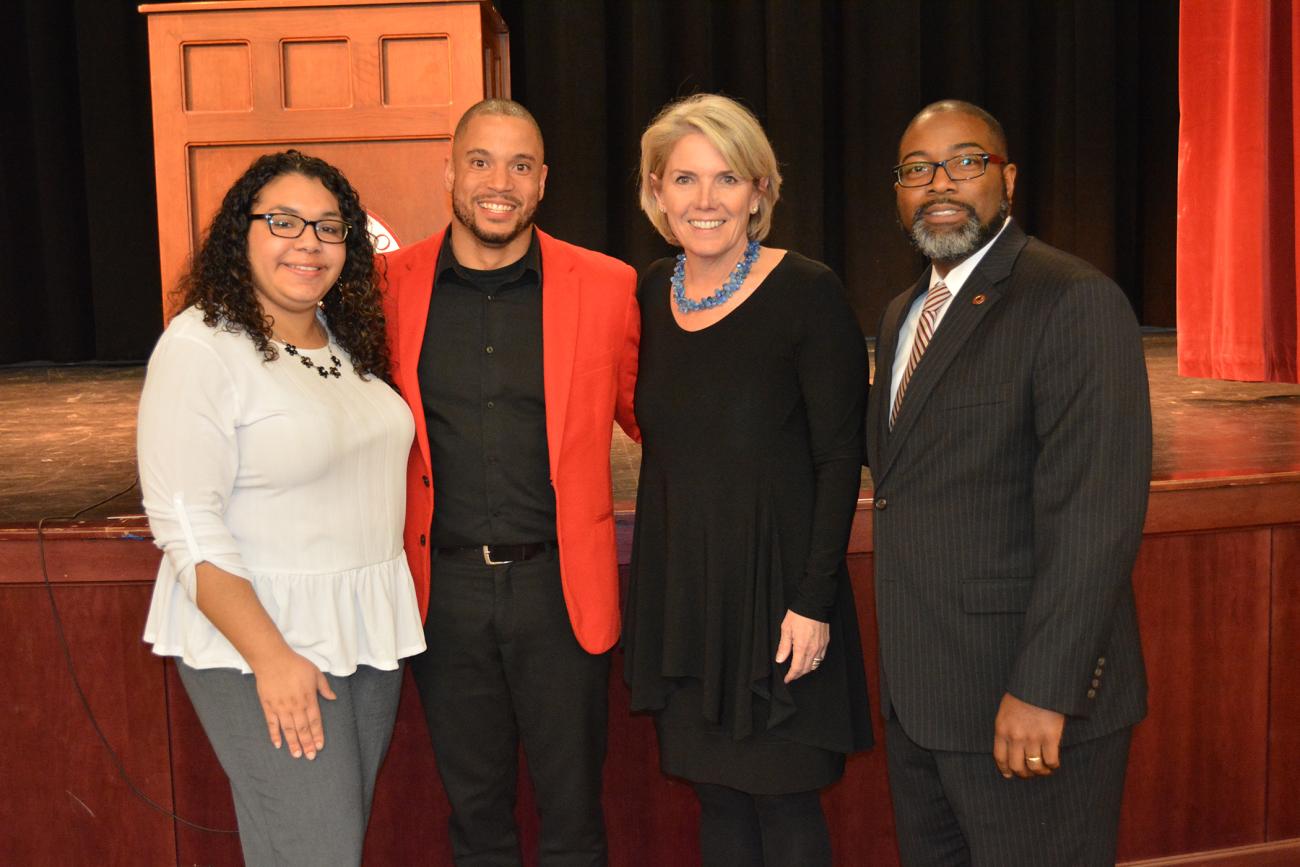 Springfield College welcomed author and associate professor of political science at Virginia Commonwealth University Ravi K. Perry as the keynote speaker at the fourth annual Martin Luther King Jr. Lecture on Monday, March 6, 2017, in the Appleton Auditorium in the Fuller Arts Center. Perry's presentation discussed the history of organized activism in the spirit of King. The Martin Luther King Jr. Lecture honors the history of inclusion and diversity at Springfield College.
An expert on black politics, minority representation, urban politics, American public policy, and LGBT candidates of color, Perry has authored and edited several books in these areas. His book, The Little Rock Crisis: What Desegregation Politics Says About Us, frames the story of the Little Rock 1957 desegregation crisis through the lens of memory, and over time, these memories have motivated individuals for social and political action. Perry chronicles the action steps necessary for sustained movement work in 2017 and beyond.
Perry is the president of the National Association of Ethnic Studies. He was one of the first openly gay branch presidents of color in the history of the National Association for the Advancement of Colored People.
In 2015, Perry was named one of the Andrew Goodman Foundation's 50 "Hero Citizens," a list that recognizes individual efforts to advance voting rights and social justice.
Springfield College started the Martin Luther King Jr. Lecture in 2014 as part of the 50th anniversary celebration of Martin Luther King Jr.'s commencement speech and honorary degree presentation at Springfield College. King visited Springfield College on June 14, 1964, just 10 months after the "I Have a Dream" speech and six months before receiving the Nobel Peace Prize.