Springfield College Hosts Immerse Yourself in Dance Performance from December 7-9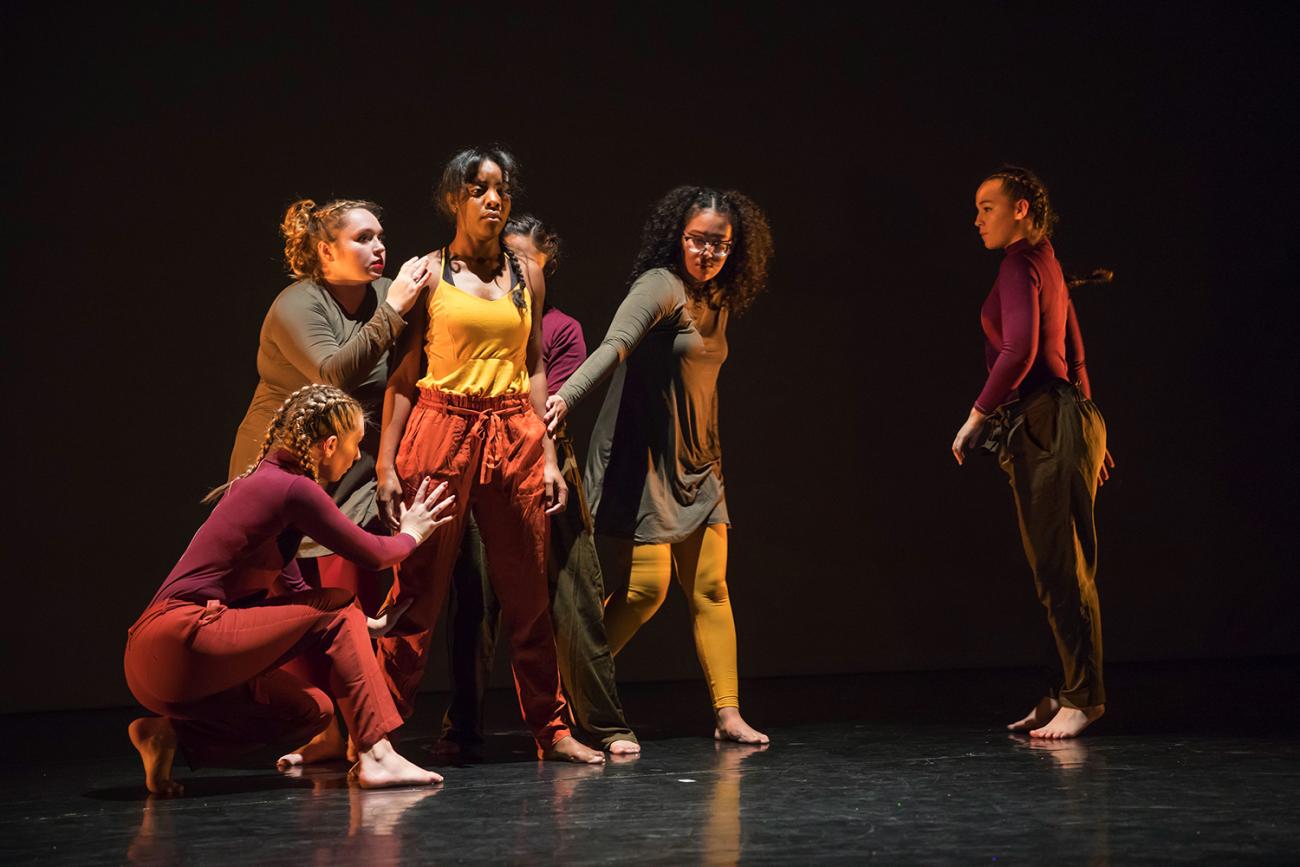 The Springfield College Department of Visual and Performing Arts hosts an Immerse Yourself in Dance performance starting on Friday, Dec. 7 through Sunday, Dec. 9, in the Fuller Arts Center. Show times are 7:30 p.m. on Dec. 7 and 8, followed by a 2 p.m. start time on Dec. 9.
In addition, there will be free dance lessons open to the campus community and general public on Saturday, Dec. 8, with a focus on building community through dance. Starting time for the free classes will be at 3:30 p.m. in the Fuller Arts Center. From 3:30 p.m. to 4:45 p.m., dancers and choreographers from the weekend performance will lead a dance class titled "Playing with Gravity," followed by a community hip-hop class from 5 p.m. to 6:15 p.m. There will be a reception for attendees starting at 6:45 p.m. before the performance beginning at 7:30 p.m.
The weekend performances will feature Springfield College dancers performing Set and Reset/Reset by internationally renowned choreographer Trisha Brown, one of the most influential artists of her time. Brown is creator of more than 100 choreographic works and six operas. Guest choreographer, Andrea Vazquez-Aguiree, also sets an original work about discovering identity.
Dance faculty member Angela Vital-Martowski, who has performed with Boston Ballet and American Repertory Ballet Theater, and Sarah Zehnder, director of the dance program and choreographer of New York City-based Zehnder Dance, will premier exciting new works.
Suggested general admission: $5; Students, senior citizens, and children are free. Tickets may be purchased at the door or reserved by calling (413) 748-3930.
If you have a disability and require a reasonable accommodation to fully participate in this event, please contact (413) 748-3930 to discuss your accessibility needs. Springfield College is a smoke-and-tobacco-free environment.