Springfield College Hosts Local Youth at Women's Basketball Game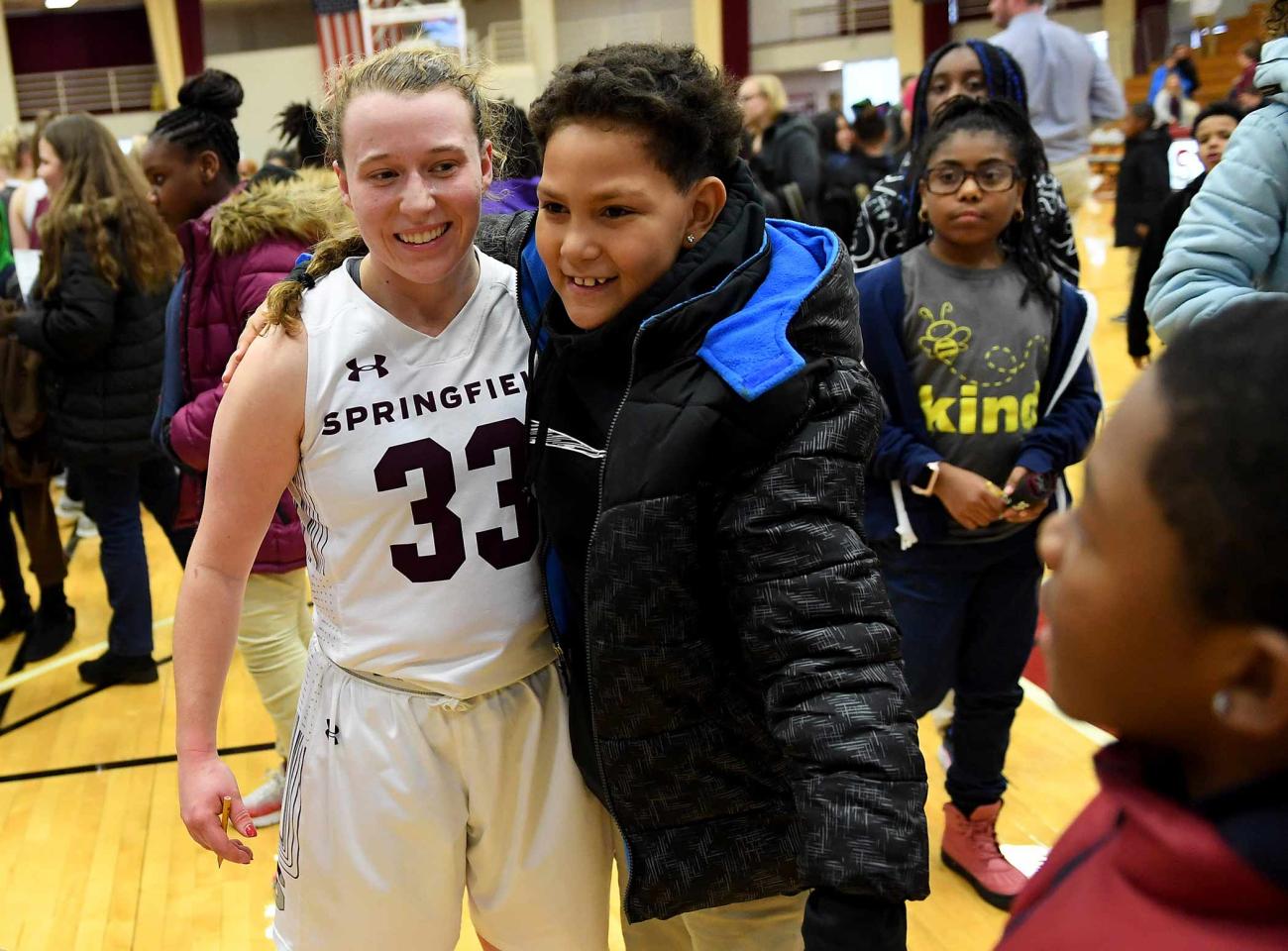 The Springfield College Division of Inclusion and Community Engagement, along with Springfield College Athletics, welcomed more than 250 students from Elias Brookings, William N. DeBerry, and Walsh Elementary Schools to the campus on Tuesday, Jan. 7 when the Pride hosted Smith College at Blake Arena.
Elementary school students were treated to a 54-50 win by the Pride, as well as a free pizza lunch, and exciting activities prior to and during the game. The Springfield Conservatory of the Arts School performed at halftime.
"This has become a great tradition with local elementary school kids having the opportunity to visit campus and enjoy a great day," said Springfield College Vice President for Inclusion and Community Engagement Calvin Hill. "The elementary school kids have the opportunity to visit campus, have some fun together, and you can tell our student-athletes really enjoy spending time with the kids as well."
This was the third consecutive year Springfield College has hosted students from the Springfield Public Schools for this special afternoon game on the campus.