Springfield College Hosts Seventh Annual Martin Luther King Jr. Lecture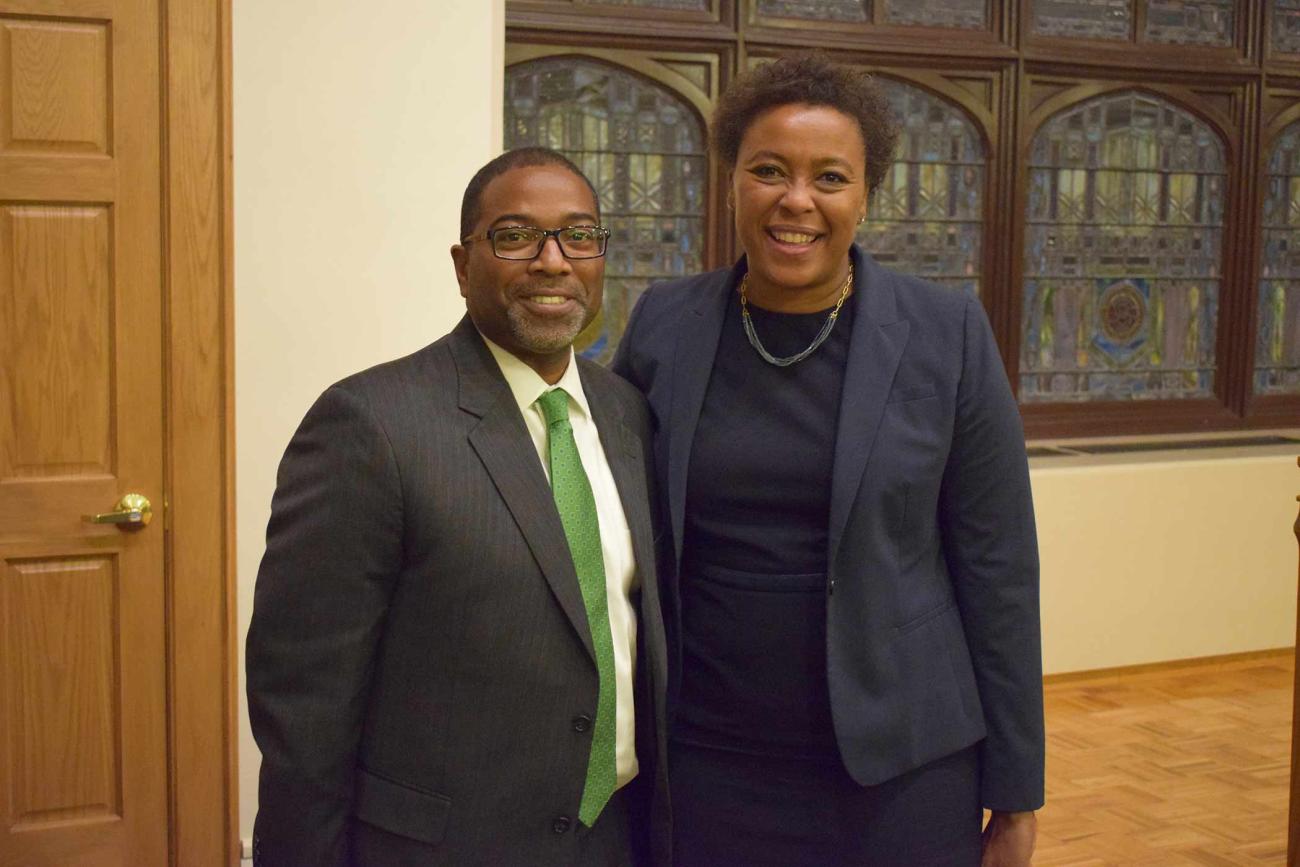 Springfield College welcomed Massachusetts Rep. Nika Elugardo as the keynote speaker at the seventh annual Martin Luther King Jr. Lecture on Monday, March 2, 2020, in the Marsh Memorial Chapel. The Martin Luther King Jr. Lecture honors the history of inclusion and diversity at Springfield College and is presented by the Division of Inclusion and Community Engagement.
Elugardo reflected on the impact of Martin Luther King Jr.'s speech to the Massachusetts House of Representatives on April 22, 1965. During the presentation, Elugardo highlighted some of her favorite quotes from King's speech. She discussed how far we have come and how far we have to go in pursuit of racial and economic justice, including the role of Massachusetts citizens and elected officials in those efforts.
Elected in 2018 to the Massachusetts House of Representatives to represent the 15th Suffolk and Norfolk District, Elugardo oversees the neighborhoods of Brookline, Jamaica Plain, Mission Hill, and Roslindale. Elugardo has more than 20 years of experience in community and economic development with public, private, and nonprofit leaders in communities of color.
Springfield College started the Martin Luther King Jr. Lecture in 2014 as part of the 50th anniversary celebration of Martin Luther King Jr.'s commencement speech and honorary degree presentation at Springfield College. King visited Springfield College on June 14, 1964, just 10 months after the "I Have a Dream" speech, and six months before receiving the Nobel Peace Prize.
Also as part of the evening, the second annual Springfield College Diversity, Equity, and Inclusion Awards were presented to an outstanding student, employee, and Springfield community member. The awards recognize those who have made a significant contribution to diversity and inclusion on campus or in the Springfield community.
Staff recipient: Renetta Robinson
Student recipient: Kristian Rhim
Community member recipients: Awilda Sanchez and Sophia Jeffrey
Springfield College is an independent, nonprofit, coeducational institution founded in 1885. Approximately 4,100 students, including 2,500 full-time undergraduate students, study at its main campus in Springfield, Mass., and at its regional campuses across the country. Springfield College inspires students through the guiding principles of its Humanics philosophy – educating in spirit, mind, and body for leadership in service to others.