Springfield College Psychology Professor Awarded NCAA Innovations Research and Practice Grant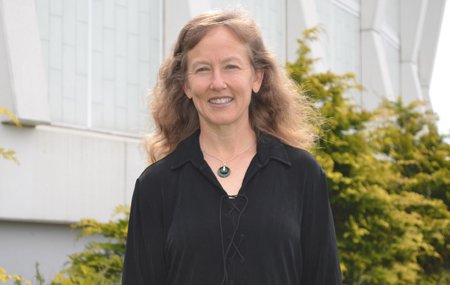 Springfield College Psychology Professor Judy L. Van Raalte recently was the recipient of a $10,000 NCAA Innovations in Research and Practice Grant. Van Raalte's research is entitled "Mental health referral for student-athletes: Web-based education and training." 
Van Raalte's research highlights the additional stresses NCAA student athletes face beyond those of their non-athlete peers, including regimented schedules, physical stress, fatigue, practice and game commitments, stereotyping by the media and faculty, and the dual role of student and athlete.  Through Van Raalte's innovation, NCAA student-athletes can gain the necessary knowledge, confidence, and skills to seek out mental health referrals through a multimedia, interactive website.
"Many student-athletes fail to get the mental help they need due to a lack of knowledge and concerns about mental health stigma," said Van Raalte.  "Because this new program is Web-based, it has the potential to affect student-athlete well-being and mental health across NCAA divisions, geographic regions, and resource availability levels."
To address the mental health needs of students, preventive psychoeducational workshops have been created by many colleges and universities.  Due to scheduling challenges limiting the number of student-athletes who can participate in any given workshop, and the shame and secrecy often associated with mental health concerns, addressing the mental health needs of NCAA student-athletes through psychoeducational workshops can be difficult. 
"Web-based psychoeducational interventions offer solutions to some of the limitations of face-to-face approaches to mental health education," said Van Raalte.  "Web-based programs can offer rich content, tailored to student's needs, in a cost-effective, confidential, and private manner."
The U.S. Substance Abuse and Mental Health Services Administration reported that 45.9 million adults over the age of 18 experienced a mental illness in 2010, with 30 percent of those in the 18 to 25 year-old range reporting mental illness in the past year. 
"Student-athletes have mental issues that have led to troubling outcomes including high suicide rates," added Van Raalte.  "Tailored, Web-based programs have been found to positively affect health outcomes."
Founded in 1885, Springfield College is known worldwide for the guiding principles of its Humanics philosophy—educating students in spirit, mind and body for leadership in service to others. With its foundation of academic excellence and rich athletic heritage, Springfield College prepares students with real-world leadership skills for careers that transform lives and communities. The college offers a range of undergraduate and graduate degree programs in the fields of health sciences, human and social services, sport management and movement studies, education, business, and the arts and sciences. It also offers doctoral programs in physical education, physical therapy, and counseling psychology. The college is ranked in the 2014 edition of "Best Colleges" in the top tier of "Best Regional Universities – North Region" by U.S.News Media Group, and is designated as a premier Leadership Development Center by the YMCA of the USA. More than 5,000 traditional, nontraditional and international students study at its main campus in Springfield, Mass., and at its School of Human Services campuses across the country.