Springfield College Veterans Day Ceremony 2020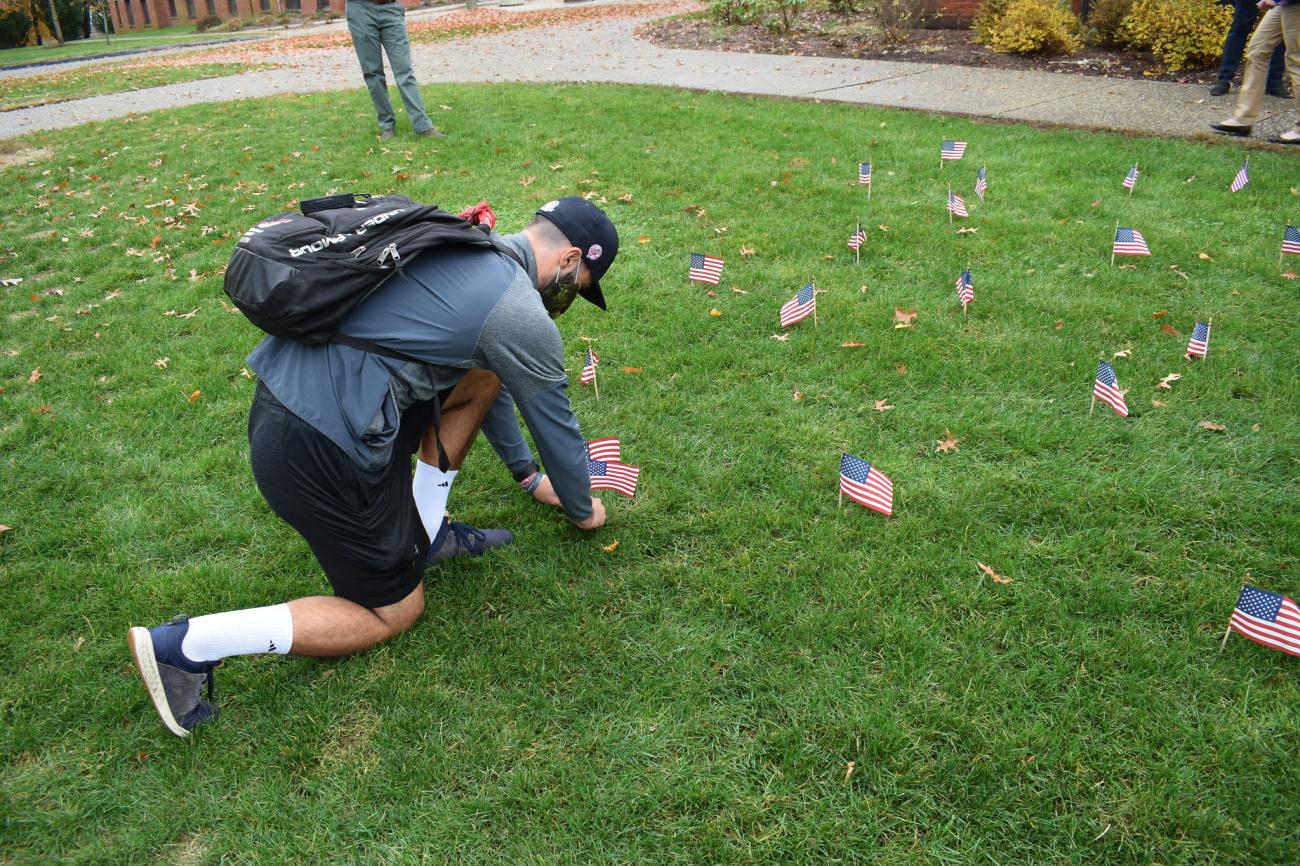 Springfield College annually recognizes all Veterans and on Wednesday, Nov. 11, the campus community once again recognized all the brave individuals who have served, and are serving in the military.
As part of today's ceremony, the Office of Spiritual Life led a Roll Call and Flag Planting ceremony for students and their families who identify as Veterans. Watch Full Veterans Day Ceremony...
In addition, individuals can light a candle and share a remembrance, prayer, or other brief thought on the following virtual platform: https://bit.ly/SCVeterans20. Thank you to all Veterans on this special day!
The Student Alumni Association sponsored a Humanics in Action project, asking campus community members to write holiday post cards to our troops to coincide with Veterans Day week. The Alumni Office staff works with Operation Gratitude to ensure that active servicemen and servicewomen will receive these holiday greetings from the Springfield College campus community.