Springfield College Welcomes New Incoming Students with Move In Day and Convocation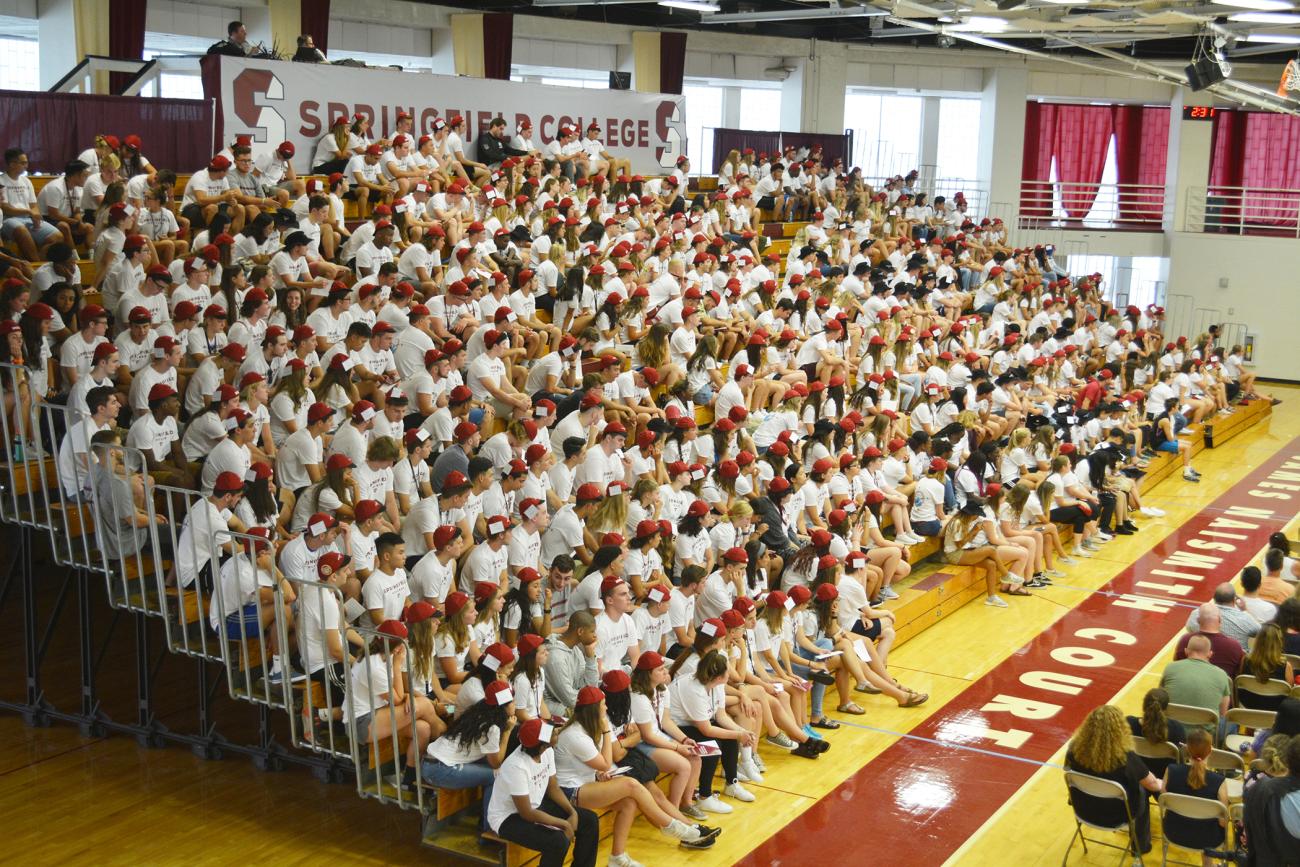 Springfield College Move-In Day occurred on Friday, August 31, as more than 600 traditional undergraduate first-year students and their families were officially welcomed to the main campus by returning students, faculty, staff, and alumni. Also, more than 400 new incoming graduate students were welcomed to the main campus. In true Springfield College tradition, the campus community assists all incoming students in moving into their residence halls as soon as they arrive on the main campus.
During the afternoon session of Move-In Day, the Class of 2022 was greeted by Springfield College President Mary-Beth Cooper as part of the New Student Convocation ceremony in Blake Arena. The keynote speaker was professional cyclist, cancer survivor, and adventurer Connor O'Leary.
"Class of 2022, we welcome you to Springfield College, the fabric of Springfield College is only strengthened by your presence," said Cooper. "This is a campus community that will greet you with warmth and kindness, and will support you along your journey." 
Following convocation, incoming students take part in New Student Orientation (NSO), a student-led program that provides an opportunity for all students to interact before classes start. NSO allows incoming students to become comfortable with their academic, residential, and social lives at Springfield College prior to classes starting on September 4.
Springfield College is a private, coeducational institution founded in 1885. Nearly 5,000 students, including 2,500 full-time undergraduate students, study at its main campus in Springfield, Mass., and at its regional campuses across the country. Springfield College inspires students through the guiding principles of its Humanics philosophy – educating in spirit, mind, and body for leadership in service to others.