Springfield College William Simpson Fine Arts Series Presents Theater Performance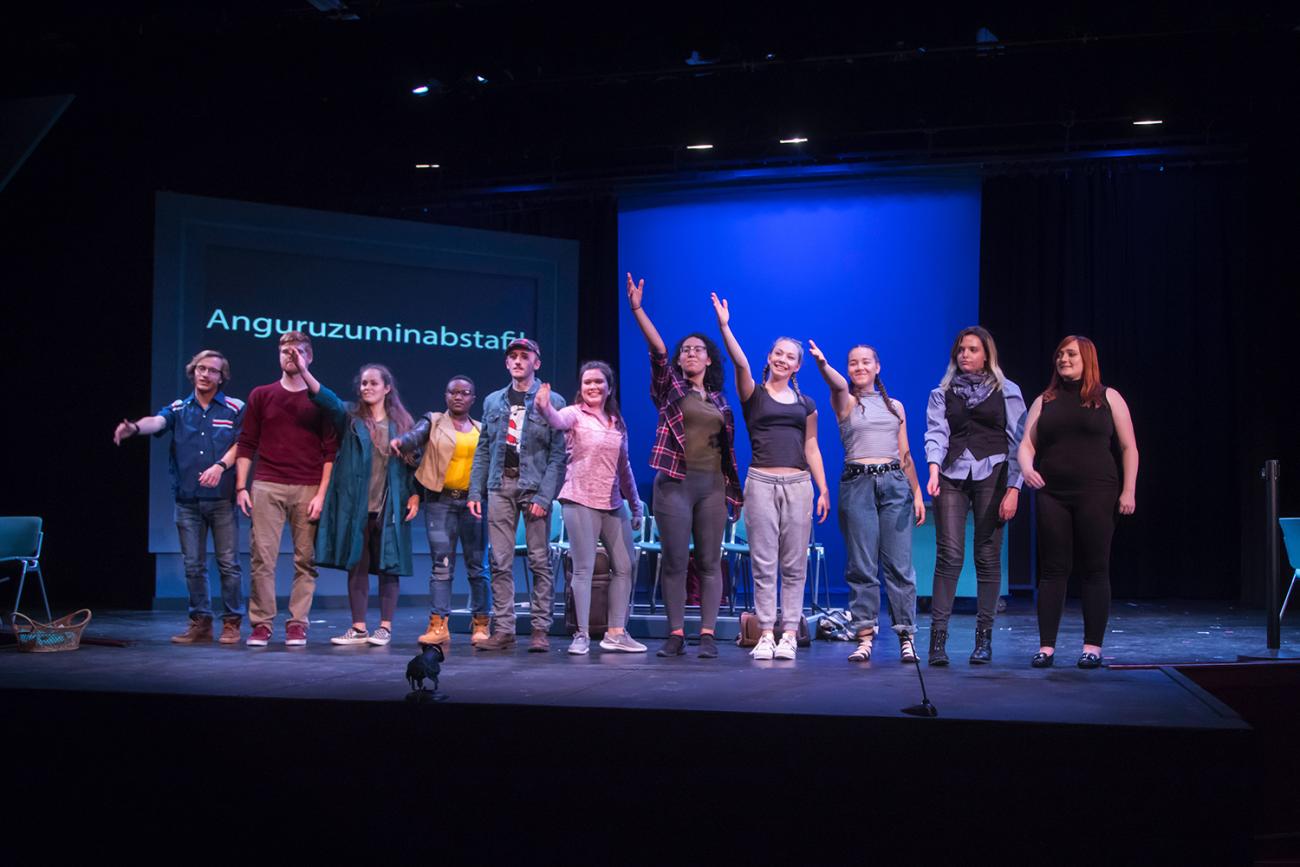 The Springfield College Department of Visual and Performing Arts hosted an original interdisciplinary performance starting on Thursday, Nov. 15 through Sunday, Nov. 18 in the Fuller Arts Center. The performance was created by Springfield College students and directed by Martin Shell, with collaboration from Sarah Zehnder, Josiah Durham, and Sabrina Hamilton.
This original event included a combination of theater, dance, music, video, and digital design that explored how to survive and how to thrive in these anxious and chaotic times.
A team of Springfield College students, faculty, and guest artists worked collaboratively to create this new show entirely by scratch. The performance included their own stories of survival, along with reflections about our media obsessed world and playful interpretations of ancient tales of catastrophes, real and imagined.