Top 10 Facebook Stories of 2020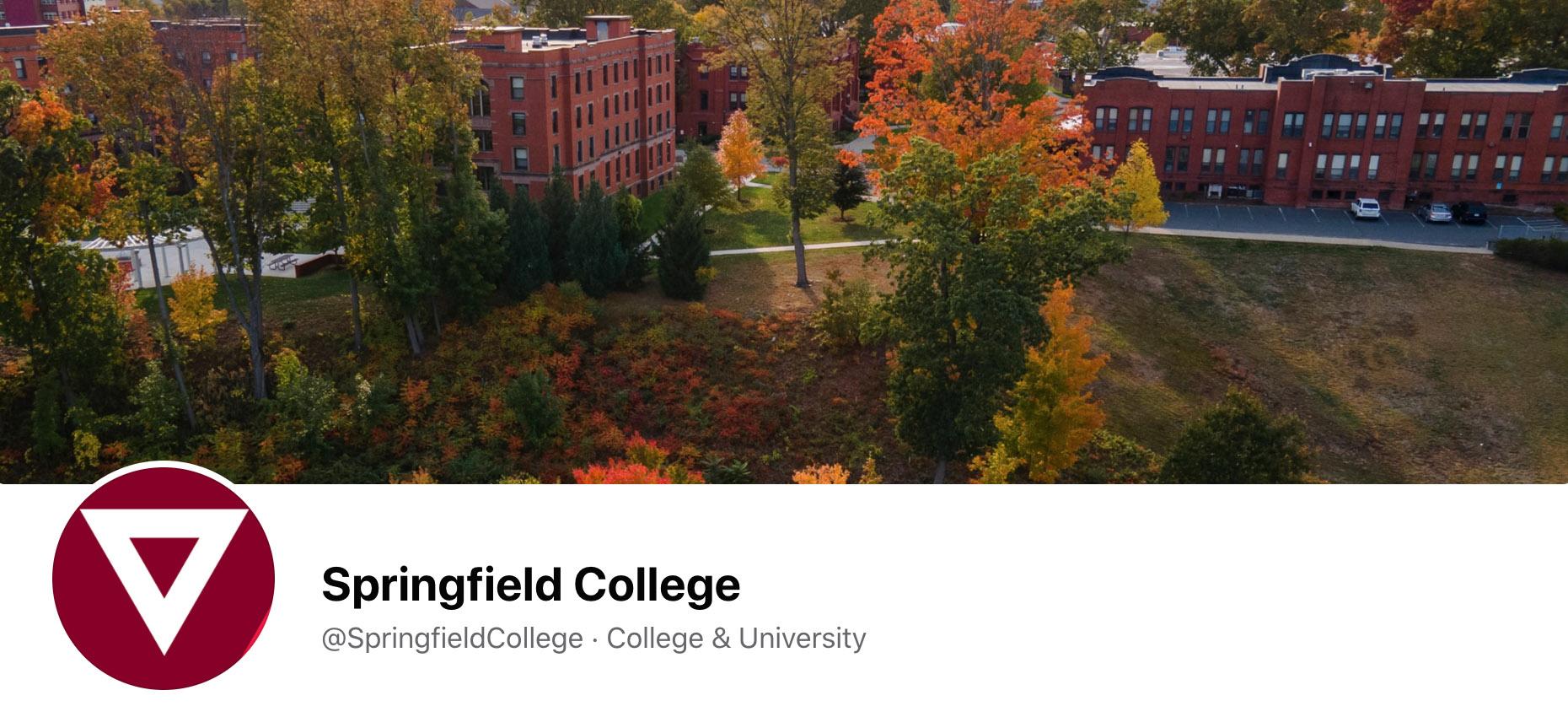 2020 was certainly a newsworthy year. Here are the 2020 fan favorite, feel-good stories from our Facebook page. 
---
10. Springfield College Welcomes University of Hassan Students
Sept. 12, 2020
Despite the challenges of international travel this year, Springfield College was able to welcome five graduate students from Morocco to the campus with a special ceremony. Students Hasnae Benjouida, Badr Hassouni, Lamiyaa Laayali, Saad Magani, and Maria Sabti earned their undergraduate degrees from ENCG Casablanca, the national school of commerce and management at the University of Hassan/Casablanca, and they are now enrolled in the Master of Business Administration program at Springfield College.
9. Springfield College Ranked in Top Tier of U.S.News Rankings in Best Regional Universities – North Region
Sept. 14, 2020
Springfield College once again ranked in the Top Tier in the category of "Best Regional Universities – North Region" in the 2021 U.S.News Best Colleges report. The College ranked 26 in the category, marking the sixth-consecutive year Springfield College is ranked in the top 30 in the "Best Regional Universities – North Region."
The constant ranking in the top tier is spurred by improved graduation rates and improved retention of first-year students. The ratings are based on such variables as peer assessment, graduation and retention rates, student selectivity, class size, alumni giving, and student-faculty ratio.
8. A Student Business in the Tradition of Humanics
April 18, 2020
Chloe Dewhurst, sport management major and a track and field high-jumper at Springfield College, likes to keep busy. Over spring break she bought a sewing machine, taught herself how to use it, and began making scrunchies. When she got back to campus, everyone wanted one, and her business BBE (Brave Bold Energy) Scrunchies (@bbe.company on Instagram) was born. Through word of mouth, her scrunchies, which sell for $3 each, have taken off, so much so that she is able to donate considerable proceeds to charity. And, any scrunchie that's purple, 100 percent of the sale price goes to charity. 
7. March for Action on Alden Street
Oct. 15, 2020
Springfield College students took a stand to combat racism on campus in a student-led initiative, March for Action on Alden. Today we were led by these powerful voices, but the work does not stop there. Springfield College is committed to further action and education and is honored to be working with an extraordinary group of young leaders.
6. Welcome Home
Aug. 14, 2020
After an abrupt end to the spring 2020 semester and a summer of uncertainty, Springfield College was excited to be able to bring students back to the campus for the fall with new guidelines and safety measurements in place. Staff and faculty gathered (safely) to make a special Welcome Home video for the students as they anxiously anticipated their arrival. 
5. M. Susan Guyer Named Dean of Springfield College School of Physical Education, Performance and Sport Leadership
Aug. 6, 2020
Springfield College Provost and Vice President for Academic Affairs Martha Potvin announced that M. Susan Guyer, DPE, was named dean of the School of Physical Education, Performance and Sport Leadership. Guyer had been serving as interim dean since January 2020.
Guyer has been a faculty member at Springfield College since receiving her Doctor of Physical Education degree from Springfield College in 2003. Most recently, Guyer served as the chair of the Springfield College Department of Exercise Science and Athletic Training for the previous four years.
4. Springfield College Board of Trustees Extend President Cooper's Contract to 2025
Oct. 28, 2020
In an executive session of the September Board meeting, the Board of Trustees, in recognition of the exemplary work of President Cooper, recommended an extension beyond her existing contract scheduled to conclude on June 30, 2022. Chair of the Board of Trustees James Ross said the 34-member board enthusiastically endorsed a contract extension for President Cooper.
3. Lebron James attends the Basketball Hall of Fame HoopHall Classic
Jan. 21, 2020
Every year the Basketball Hall of Fame HoopHall Classic, Blake Arena is filled with proud parents and families. This year, LeBron James was among the crowd as he cheered on son, Bronny. 
2. Springfield College Answers the Call for Supplies
March 22, 2020
Right at the start of the pandemic, Springfield College responded to an urgent request for supplies from our local hospitals, Mercy Medical Center and Baystate Health Center. Within an hour of the request going out, Chair of the Springfield College Physician Assistant Department Charles Milch delivered the supplies. 
1. Fall 2019 Dean's List
Jan. 16, 2020
There's nothing we like to celebrate more than our students, so it shouldn't come as too big of a surprise to find out that our number one story of 2020 was from early January when we posted the Fall 2019 Dean's List. We continue to be impressed by our hardworking students who excel in their studies despite the curveballs this year has thrown their way.