Top 10 Facebook Stories of 2021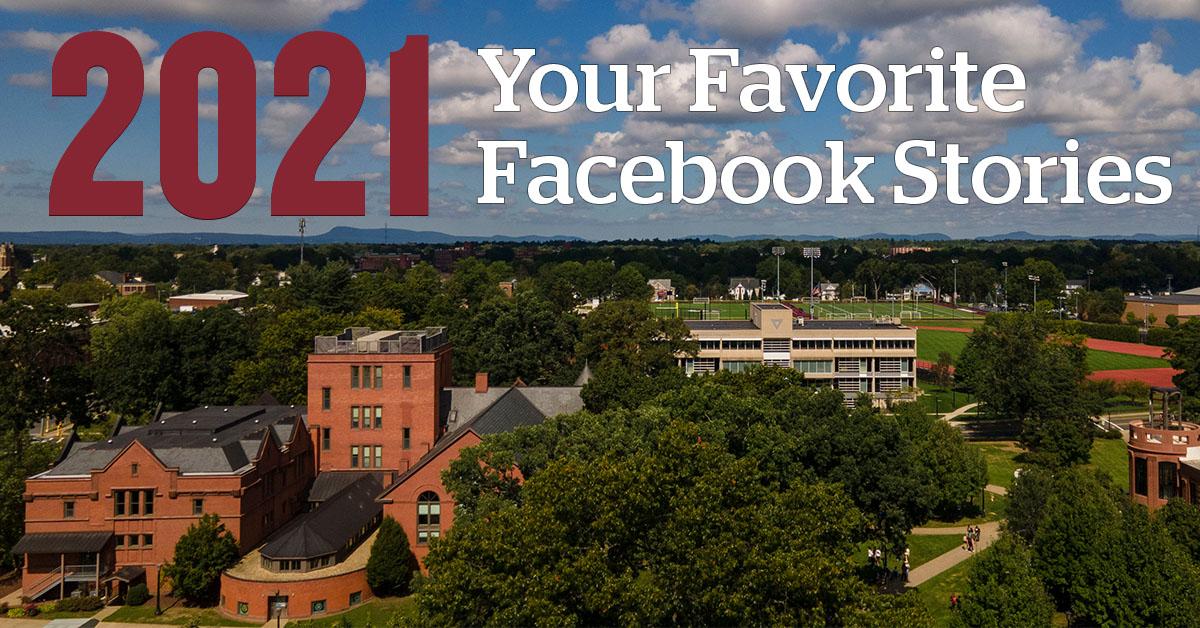 In 2021, our audience across social media engaged with a lot of our news, photos, and updates. These are the top ten most popular stories (based on engagement) from our Facebook page.
1. Student-Athlete Mikaili Charlemagne at the Olympics
As part of our "embrace the moment" viewpoint during the pandemic, Springfield College decided to take advantage of new ideas and existing resources to create safe opportunities for students to gather despite ongoing COVID precautions. The temporary skating rink on Naismith Green was a big hit, as was the subsequent temporary beach. The Green is back to its original state, but students and parents were grateful for the opportunities these outdoor activities afforded students during a difficult time. 
Read about the rink in Triangle Magazine: 
View the posts on Facebook: 
Installing the Rink.  Curling Tournament.  Cleaning Up the Rink/Beach
4. Springfield College Welcomes New Staff and Faculty
As with any year, Springfield College welcomed new staff and faculty in 2021. Our Facebook audience was quick to make them feel at home in their new community and engaged with the posts announcing their appointments. Here are some of the staff whose arrival we announced on social media. 
Welcome to Nicole D. Coakley, Assistant Director for the Center for Service and Leadership:
Welcome to Slandie Dieujuste, Vice President for Student Affairs: 
Welcome to Beth Zapatka, Vice President for Institutional Advancement: 
Welcome to Rachel Rubinstein, Dean of the School of Arts and Sciences: 
5. Our Physician Assistant Program Produces Another 100 Percent Pass Rate
The 2021 graduates of our Physician Assistant Program had a 100 perfect pass rate of their Physician Assistant National Certifying Exam (PANCE) on their first attempt. After a rigorous 27-month graduate program, these students deserve some serious recognition and our Facebook audience was there to give it to them. 
Read the news article: 
Springfield College Physician Assistant Program Again Produces Perfect Pass Rate
View the Facebook post: 
PA Program Receives 100% Pass Rate
6. Bald Eagles Make Their Home on Campus
At the beginning of the year, our community began spotting majestic bald eagles on the Springfield College campus. We eventually realized that the birds had a nearby nest. During a trying time in our nation, these birds and national emblems were a welcome sight and reminder of our strength as a country. Staff, students, faculty, and visitors would catch glimpses of these beautiful birds for months to come. 
View Facebook posts: 
January 20, 2021.    January 30, 2021
7. Seasonal Beauty
Alden Street has a lot to offer in all seasons, but fall and spring are particular crowd pleasers when it comes to aesthetics. It comes as no surprise that some of our most engaging posts on Facebook were campus beauty shots that showed off the beautiful flowers of spring and foliage of fall. 
View the Facebook posts: 
8. Shamar Martin '20 Throws Out Opening Day Pitch for the Sox
The Red Sox Opening Day is always an exciting one for Massachusetts-based Springfield College, but this year was extra special. Shamar Martin '20, an alumnus, a member of the National Guard, and a staff member of the Red Sox organization, was asked to be among those to throw out one of the Opening Day pitches. Our community is so proud of Shamar and his continued work, as evident by how they cheered along on Facebook. 
Read the news article: 
Shamar Martin '20 Part of Red Sox Opening Day Ceremony
View the Facebook post/video: 
Shamar Martin '20 Throws Out the First Pitch
9. Springfield College Hosts its First Pride Parade
In April, the College kicked off Rainbow Week, an on-campus commemoration to show support for the LGBTQ+ community, with a Pride Parade. While it was the first of its kind on Alden Street, as President Cooper put it: "it certainly won't be the last." Later in the year, to celebrate Pride Month, the College raised the Pride Progress flag—a symbol that we welcome everyone to live and love freely without fear and shame.
Read the news article: 
Raising of the Pride Progress Flag
See the Facebook posts: 
Pride Parade Photo Post      Pride Parade Video Post
10. We Celebrate Our Graduates
In addition to celebrating our 2021 graduates, we finally had a chance to have an in-person ceremony to recognize our 2020 graduates this year. Needless to say, there was a lot to celebrate for both classes as they persevered through some particularly difficult semesters. We are so proud of all they accomplished and it's clear our Facebook community felt that way as well. 
Class of 2020: 
Class of 2021: 
---
Follow us on social media for more great content and news: 
Facebook: Springfield College  Instagram: @springfieldcollege    Twitter: @spfldcollege     TikTok: @springfieldcollege     LinkedIn: Springfield College