Organizational Leadership
About This Program

Admissions Contact

Faculty Contact

Curriculum and Delivery

30-credit program
Courses offered 100% online
A blend of academics and practitioners provides students with the theoretical and practical applications to organizational change and leadership development
Brightspace learning management environment is flexible and intuitive, and lets you focus on what is most important—your learning
Get the attention you deserve in right-sized classes where professors get to know you, and where you develop connections with your professors and classmates
Graduate with a capstone project and technical report that documents the application of your newly acquired skills and profound learning through work with a community organization

Start Dates and Duration

Start in September (Fall semester) or January (Spring semester)
Courses are offered full- or part-time
Full-time complete in 4 semesters
Part-time complete in 5 semesters

Paying for Your Education

Upcoming Events

Stay tuned for information on upcoming events!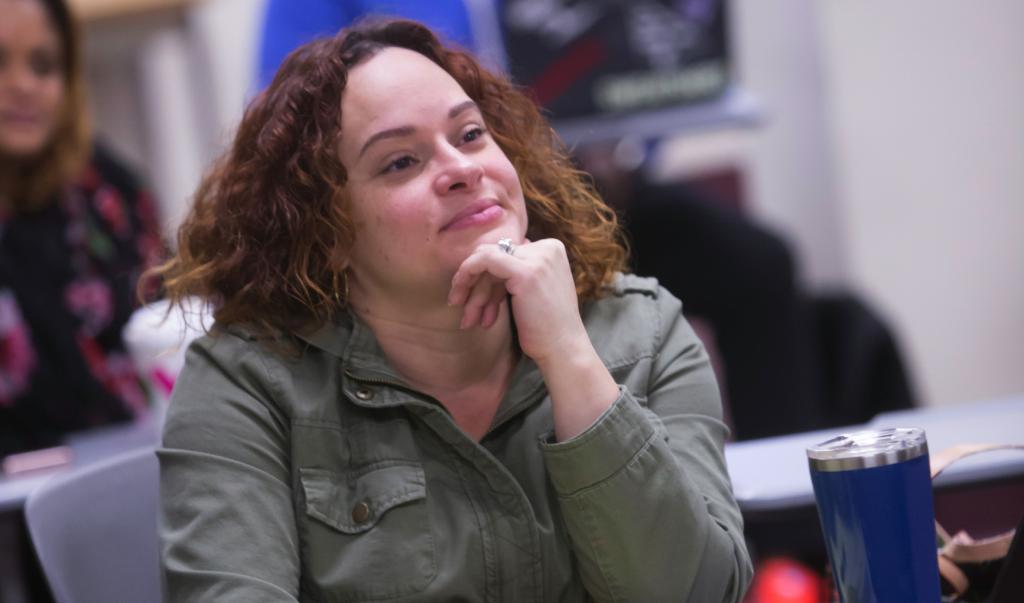 The MS in Organizational Leadership at Springfield College explores leadership as a critical skill in cultivating healthy, productive, and inclusive organizational culture in the 21st century. Due to rapid and constant change in our society, we need leaders who understand the application of theory and the use of data to evaluate one's own leadership skills and in the human services arena. You will be able to demonstrate expertise in leadership, organizational change, building organizational culture, increasing employee engagement, data analysis, and relationship building to influence social change.
Students develop leadership and team-building skills needed for implementing and coordinating organizational activities and managing change.
Students gain the analytical skills to understand, and how to structure, data in order to generate the best possible decisions from clients/consumers/participants, organizational stakeholders, or senior leadership.
Students will enhance their ability to integrate organizational history/communication and management techniques to lead in a constantly changing environment.
Our organizational leadership program offers the opportunity for students to access their courses in a variety of ways; we call this hybrid delivery which may be a combination of face-to-face, synchronous, and asynchronous virtual or online coursework.
How to Apply:
Admissions Requirements
Complete the FREE online application: Once your application form is processed you will receive an email with your application portal login credentials and instructions for submitting supplemental materials as listed below.

Essay: In two to three double-spaced pages, please describe significant life experiences that have contributed to your interest in your field, your understanding of this field, your occupational objectives, and why you have chosen Springfield College. 

Resume: Please include any college activities, out-of-school leadership experiences, work history, and community involvement to support your interest in or qualifications for graduate study. 

Three letters of recommendation: Recommenders will receive an email when you submit your application and will be able to upload your letter to your application.

Interview: This program requires an interview.

GRE Optional: It is optional to upload your GRE scores. The GRE is not required for the PsyD program. The Springfield College GRE code is 3763. You will be able to input your scores on your application. If you would like your GRE scores to be a part of your application, please make sure your official scores are submitted.

Transcripts: An official transcript from each college/university you have attended is required. In order to be considered official, transcripts must be received directly from the original source, by email to graduate@springfield.edu or mailed to the college address: 
Springfield College
Office of Graduate Admissions
263 Alden Street
Springfield, MA 01109
International Applicants
In addition to the above admissions requirements, all international applicants from non-English speaking countries are required to submit:
Proof of English language proficiency by way of the TOEFL or IELTS: Other tests may be accepted on a case-by-case basis. Please refer to our language requirements for more information on acceptable tests, minimum scores, exemptions, and conditional acceptance. If your undergraduate degree was earned in the United States and you successfully completed college-level English, we will consider English language proficiency met.
Please note: Transcripts must be in English. If the transcript is not in English you will be required to submit a professional credential evaluation completed by any member of the National Association of Credential Evaluation Services (NACES). For this we recommend SpanTran, with its customized portal for Springfield College applicants. World Education Services or Josef Silny & Associates, Inc. are also recommended for your credential evaluations.
The Office of International Admissions can assist you with questions you may have about enrolling at Springfield College as an international student by emailing intladmissions@springfieldcollege.edu.
Application Deadlines
Domestic Students:
Fall 
Application Deadline: July 15

Supporting Materials Deadline: August 1
Spring 
Application Deadline: December 1

Supporting Materials Deadline: January 1
International Students:
Fall 
Application and Supporting Materials Deadline: May 1
Spring 
Application and Supporting Materials Deadline: September 1