Sport Management and Recreation
Master of Education or Master of Science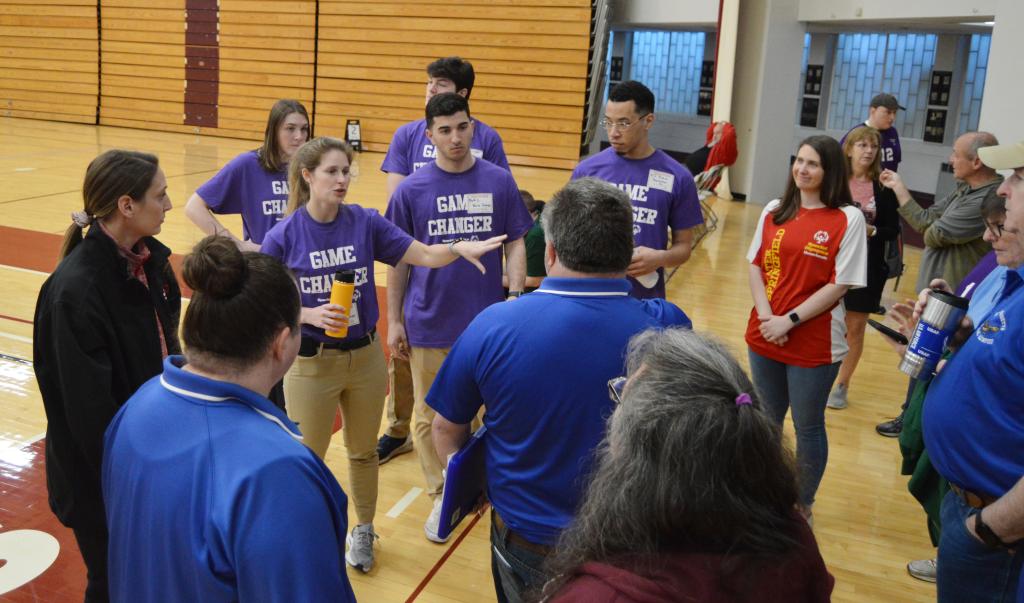 This MEd/MS in Sports Management and Recreation at Springfield College prepares students to become leaders in the world of sports business, both in for profit and non-profit businesses. Master's degree students will be immersed in project-based learning environments with classes such as marketing/ branding, performance management, event planning, budgeting and managing Finances, and Strategy and Leadership. Educational opportunities are enhanced by active partnerships with distinguished organizations, such as Major League Baseball, the American Hockey League, the Red Sox Foundation, the Special Olympics, and more. Through a hands-on curriculum calling for leadership and management, students learn to meet the current needs within the sport management field.
The ideal student within this program is action oriented, eager to learn and take chances; a leader, willing to take on our unique practical education approach; a difference-maker, looking to enhance their life with the Humanics mission of Springfield College; and a networker, seeking to make connections with our extensive and active alumni network.
What makes our program unique?
Educational experiences that benefit both for-profit and nonprofit leadership
Hands-on experience that prepares students for leadership roles within a career
Extensive alumni network offering advice and assistance
Professional content that is informed by our unique Humanics philosophy
Creative and accessible faculty focused on student success and development
How to Apply:
Admission Requirements
Complete the FREE online application: Once your application form is processed you will receive an email with your application portal login credentials and instructions for submitting supplemental materials as listed below.
Essay: In two to three double-spaced pages, please describe significant life experiences that have contributed to your interest in your field, your understanding of this field, your occupational objectives, and why you have chosen Springfield College.
Resume: Please include any college activities, out-of-school leadership experiences, work history, and community involvement to support your interest in or qualifications for graduate study.
Two letters of recommendation: Two letters of recommendation from a faculty member or direct supervisor: Recommenders will receive an email when you submit your application and will be able to upload your letter to your application.
Transcripts: An official transcript from each college/university you have attended is required. In order to be considered official, transcripts must be received directly from the original source, by email to graduate@springfield.edu or mailed to the college address:
Springfield College
Office of Graduate Admissions
263 Alden Street
Springfield, MA 01109
International Applicants
All international applicants from non-English speaking countries are required, in addition to the items listed above, to submit:
Proof of English language proficiency by way of the TOEFL or IELTS. Other tests may be accepted on a case-by-case basis. Please refer to our language requirements for more information on acceptable tests, minimum scores, exemptions, and conditional acceptance. If your undergraduate degree was earned in the United States and you successfully completed college-level English, we will consider English language proficiency met.
Please note: Transcripts must be in English. If the transcript is not in English you will be required to submit a professional credential evaluation completed by any member of the National Association of Credential Evaluation Services (NACES). For this we recommend SpanTran, with its customized portal for Springfield College applicants. World Education Services or Josef Silny & Associates, Inc. are also recommended for your credential evaluations.
The staff in the Office of International Admissions can assist you with questions you may have about enrolling at Springfield College as an international student by emailing intladmissions@springfieldcollege.edu.
Application Deadlines
Domestic Students:
Application and Supporting Materials Deadline: August 15
International Students:
Application and Supporting Materials Deadline: May 1