Harold Amos '41
Harold Amos earned a master's degree and a PhD in the Division of Medical Services at Harvard University, the first African American to earn a doctoral degree from that division. He later served as a faculty member at Harvard Medical School for almost 50 years. Amos was well known for his work in animal cell culture, bacterial metabolism and virology, specializing in cell metabolism, including its effects on gene expression. In 1988, he became professor emeritus and then the first African American to head a department at Harvard Medical School. After retirement, he became the first national director of the Robert Wood Johnson Foundation Minority Medical Faculty Development Program, which was later renamed the Harold Amos Medical Faculty Development Program.
---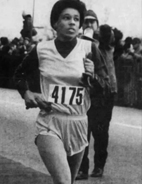 Marilyn Bevans, G'77
Marilyn Bevans has earned a number of firsts in her life. She was a champion marathon runner with several impressive accomplishments to her credit, including becoming the first Black American female to win the Maryland Marathon in 1977. In that same year at the Boston Marathon, she became the first Black American female to earn a medal, taking second place. Two years earlier at the Boston Marathon, Bevans became the first Black American female to finish the marathon in under three hours (2:55:52). She felt that running gave her a sense of pride and self-esteem.
---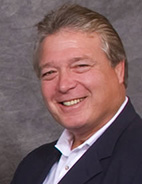 Jeff Blatnick '79
Jeff Blatnick was an Olympic wrestling gold medalist. Blatnick was inducted into the Springfield College Athletic Hall of Fame in 1987, and received an honorary Doctor of Humanics that same year.
---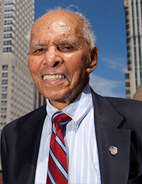 Roscoe Brown '43
Valedictorian of the class of 43. Brown flew 68 missions as part of the Tuskegee Airmen, a group of African American pilots who served with heroism and distinction during World War II. (Brown and other Tuskegee Airmen received the Congressional Gold Medal from President Bush in 2007.) After the war, Brown earned a master's and PhD at New York University (NYU), and from there, dedicated 60 years to higher education. He went on to direct the prestigious NYU Institute of African-American Affairs, followed by serving 16 years as president at Bronx Community College. He also later conducted policy research at the Graduate Center at the City University of New York.
---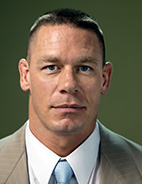 John Cena '99
John Cena is a philanthropist, actor, and pro wrestler with the WWE who has granted nearly 600 wishes for the Make-A-Wish Foundation, the most wishes granted by a single individual. In 2018, Cena received the Sports Illustrated Muhammad Ali Legacy Award in recognition of his leadership as a philanthropist. A center on the Springfield College football team, Cena was inducted into the Springfield College Athletic Hall of Fame in 2015.
---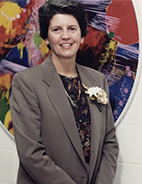 Nancy Darsch '73
Nancy Darsch was an assistant coach for two U.S. women's basketball Olympic gold medal teams—the first in 1984 and the second in 1996. She also has served as a head coach and assistant coach for WNBA teams. Darsch was inducted into the Springfield College Athletic Hall of Fame in 1994.
---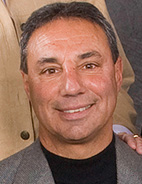 Tony DiCicco '70
Tony DiCicco coached the U.S. women's soccer team from 1994 to 1999, leading the team to an Olympic gold medal win in 1996. DiCicco was inducted into the Springfield College Athletic Hall of Fame in 1995.
---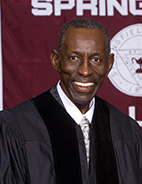 James Frank, G'56, DPE'63
James Frank was the first African-American NCAA president. Frank also served as the commissioner of the South Western Athletic Conference from 1983 to his retirement in 1998.
---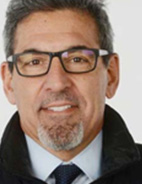 Bill Holiber '77
Bill Holiber is the president and CEO of New York Daily News and U.S. News World Report.
---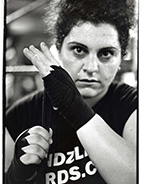 Sonya Lamonakis '97
Sonya Lamonakis is a professional heavyweight boxer and, in December 2014, she became the International Boxing Organization's female heavyweight world champion. Lamonakis is the no. 1 ranked female heavyweight in the United States and is tied for no. 3 in the Women's International Boxing Association.
---
Sue Peterson Lubow '75
Sue Peterson Lubow was the first and only female athletic director at a U.S. federal service academy. She spent 25 years in that role for the United States Merchant Marine Academy in Kings Point, N.Y. Lubow was inducted into the Springfield College Athletic Hall of Fame in 1991.
---
William Morgan, Class of 1894
William Morgan invented the game of volleyball. Originally named mintonette, the game was renamed volleyball at an exhibition game at Springfield College. Morgan was inducted into the Springfield College Athletic Hall of Fame in 1978.
---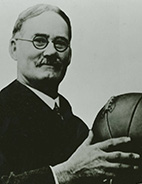 James Naismith, Graduate Class of 1891
James Naismith was a graduate student and instructor when he invented the game of basketball at Springfield College in 1891. Naismith was inducted into the Springfield College Athletic Hall of fame in 1972 and received an honorary degree from the College in 1910.
---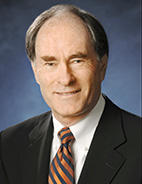 Neil Nicoll, G'73
Neal Nicoll is the immediate past president and CEO of the YMCA of the USA. Nicoll stepped down from the role, which he's held since 2006, at the end of 2014. He took on the role of president emeritus in 2015.
---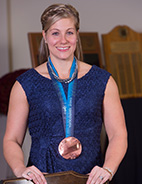 Erin Pac Blumert '03
Erin Pac Blumert won a bronze medal in the 2010 Olympic Winter Games as part of the U.S. bobsled team. Blumert was awarded the Springfield College Young Alumni award in 2013, and was inducted into the College's Athletic Hall of Fame in 2010.
---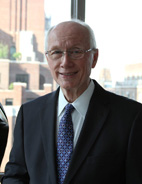 Carlton Sedgeley '63
Carlton Sedgeley is founder and president of Royce Carlton, Inc., which represents nationally known figures who are available for speaking engagements.
---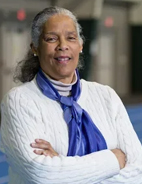 Branwen Smith-King '78, G'79
As a student at Springfield College, Branwen Smith-King was heavily involved in the battle for gender equality in athletics and Title IX funding. She stayed true to her passions, and in her career, she served for 18 years as the head women's track and field coach and 15 years as assistant director of athletics at Tufts University. Originally from Bermuda, Smith-King moved back there to work for the Bermuda Olympic Association as the secretary general. She was a member of the Bermuda national track and field junior and senior teams from 1971 to 1979 and won gold for Bermuda at the 1971 Caribbean Free Trade Association Games.
---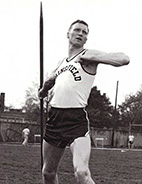 Tom Waddell '59
Tom Waddell founded the Gay Games in 1982. The Gay Games is an all inclusive, international athletic and culture event held every four years. He was an infectious disease specialist and provided medical service for many years in Africa, Asia, and Saudi Arabia. He placed sixth out of 33 competitors in the decathlon at the 1968 Olympics. Waddell was inducted into the Springfield College Athletic Hall of Fame in 1990.
---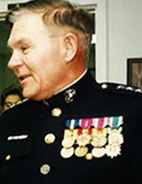 General Robert Winglass '57
Gen. Robert Winglass is the highest-ranking three star general, U.S. Marine Corps retired. Winglass was named the Springfield College Tarbell Medallion recipient in 2006.
---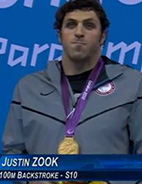 Justin Zook '08
Justin Zook is a gold medalist U.S. Paralympic Games swimmer. He has taken home gold in the 100 meter backstroke S10 three times—in 2004 in London, 2008 in Beijing, and 2004 in Athens.