Project Overview
One-of-a-kind Intercollegiate and Adaptive Baseball Park
Springfield College is building a one-of-a-kind intercollegiate and adaptive baseball park to replace Berry-Allen Field. The adaptive baseball park will include a custom-designed field with a cushioned, rubberized surface that makes it accessible for players with special needs to get from base to base.
First of its Kind
The first of its kind, this project will incorporate the new adaptive field within a new traditional field. The new facilities will include an artificial turf field, bullpens, and batting cages; installation of a new grandstand and press box; and a new scoreboard, sound system, and sports lighting system. Renovations will also include broadcasting capabilities and landscaping.
Renderings / Gallery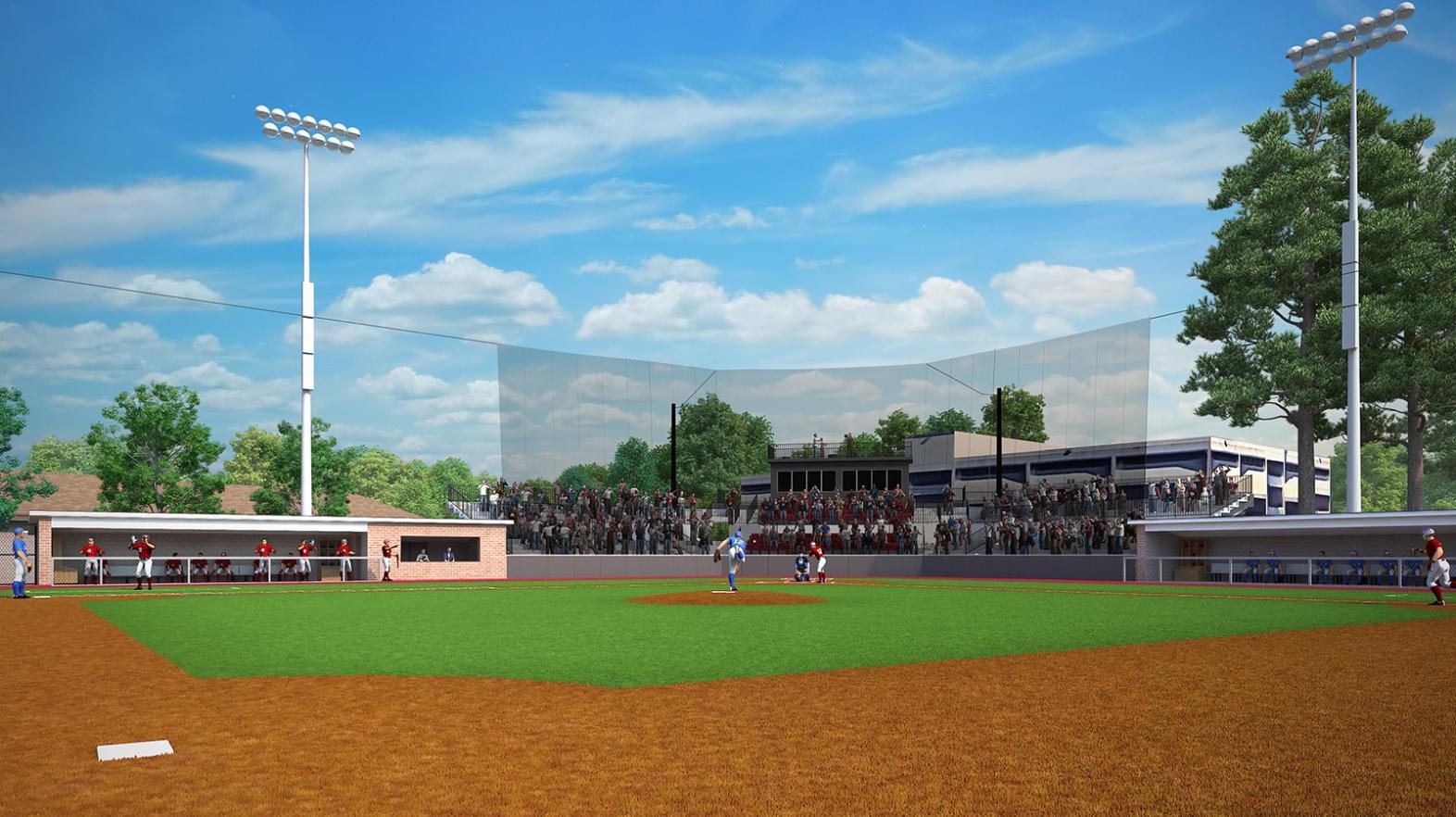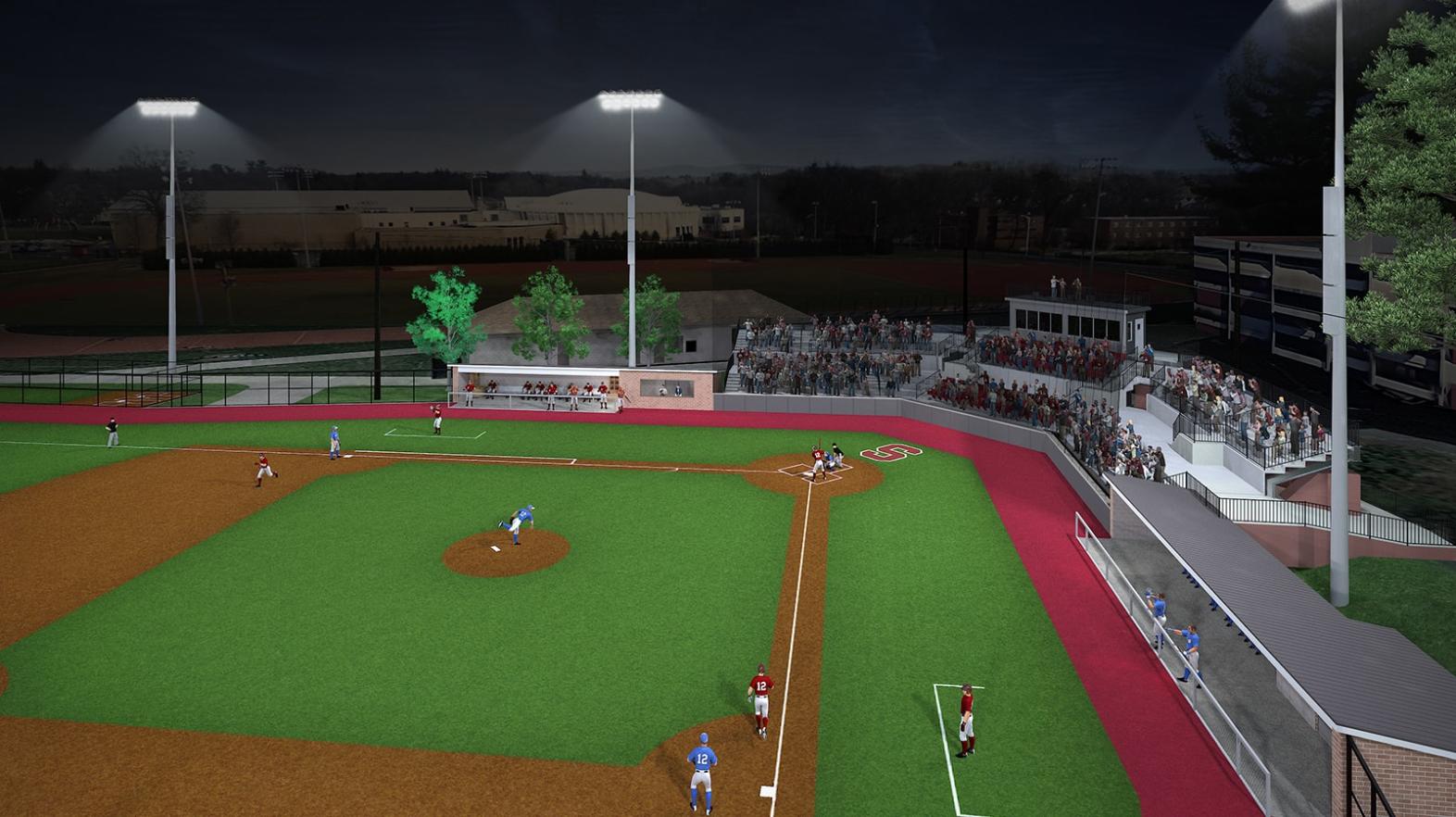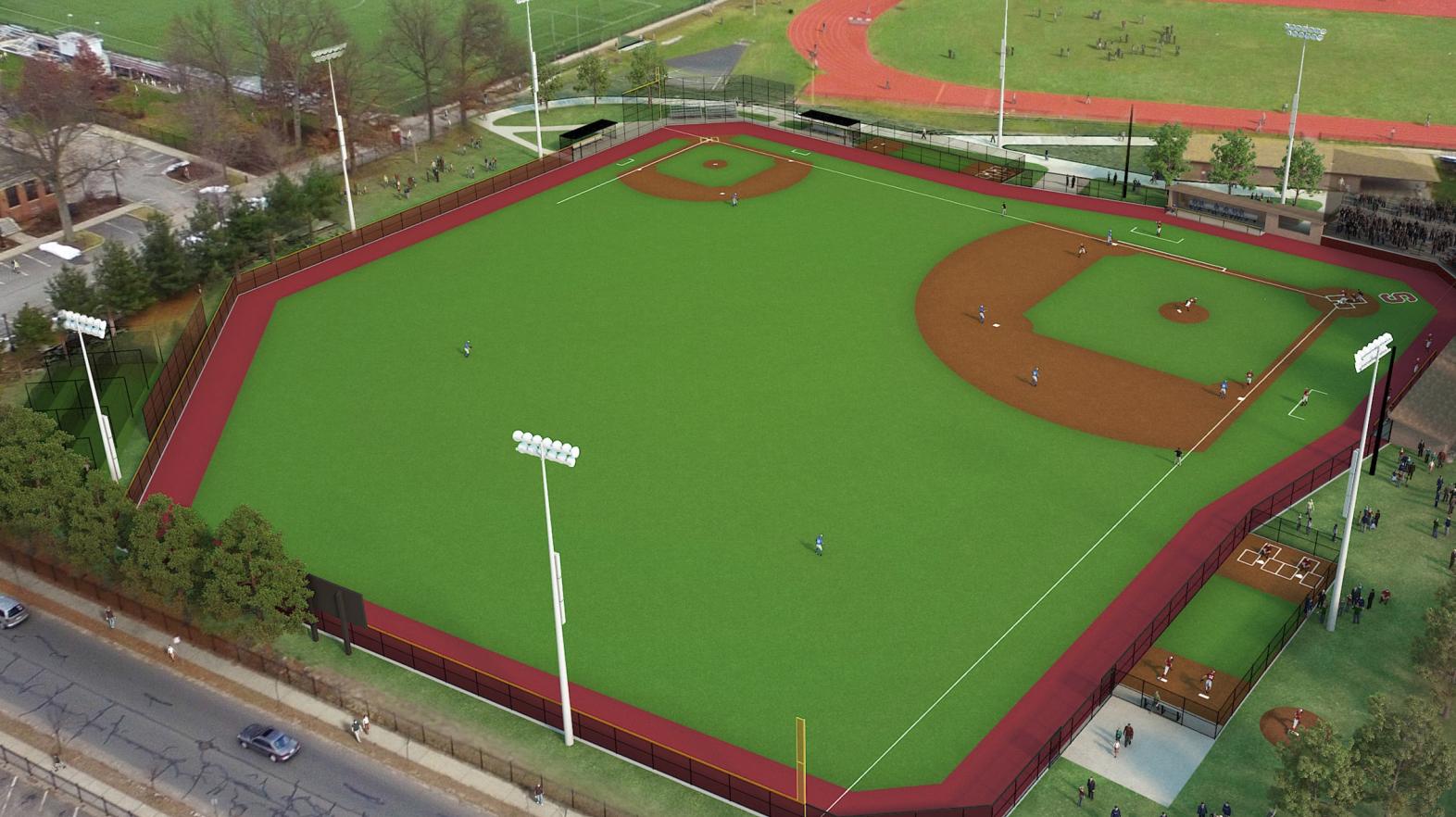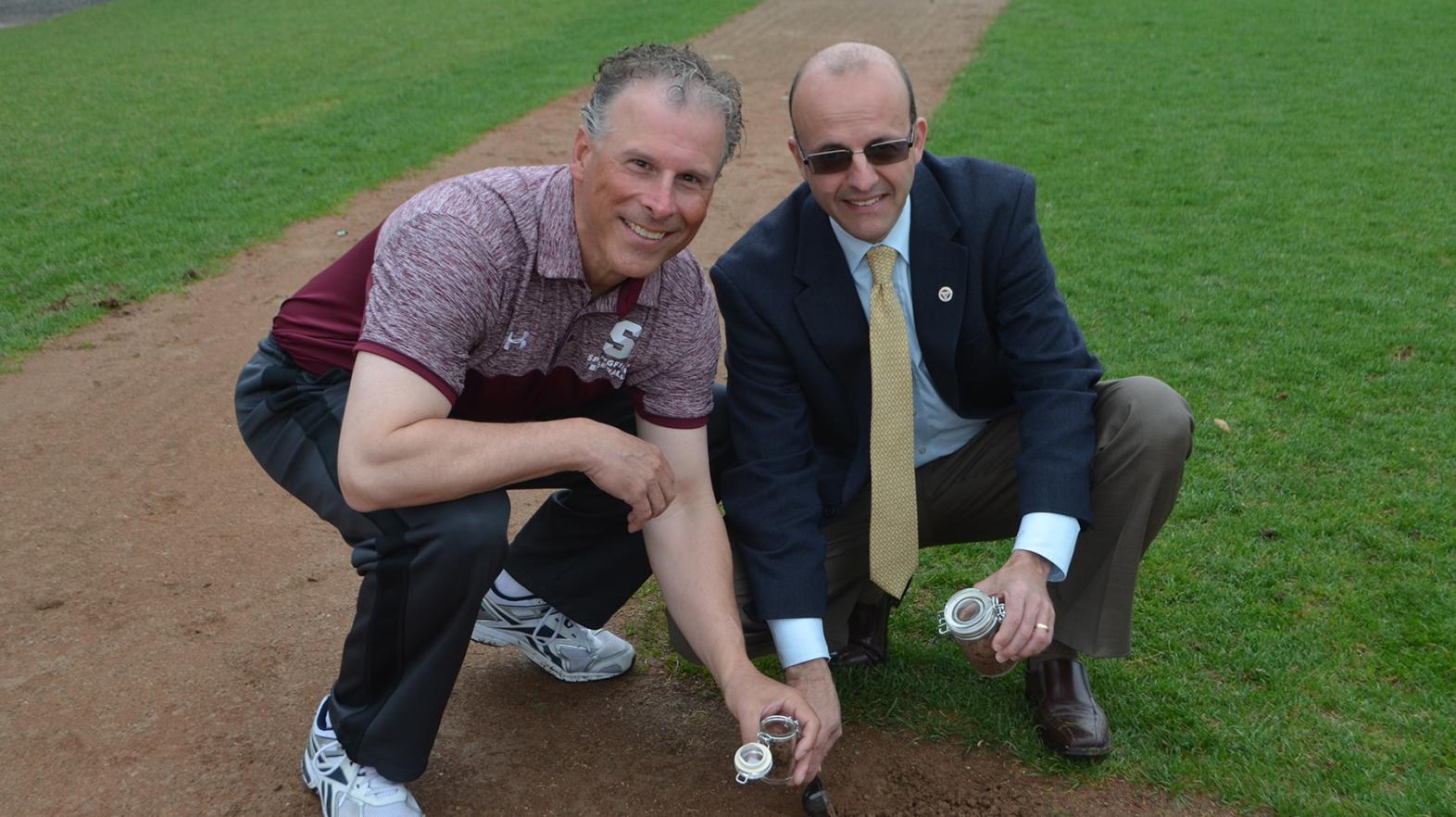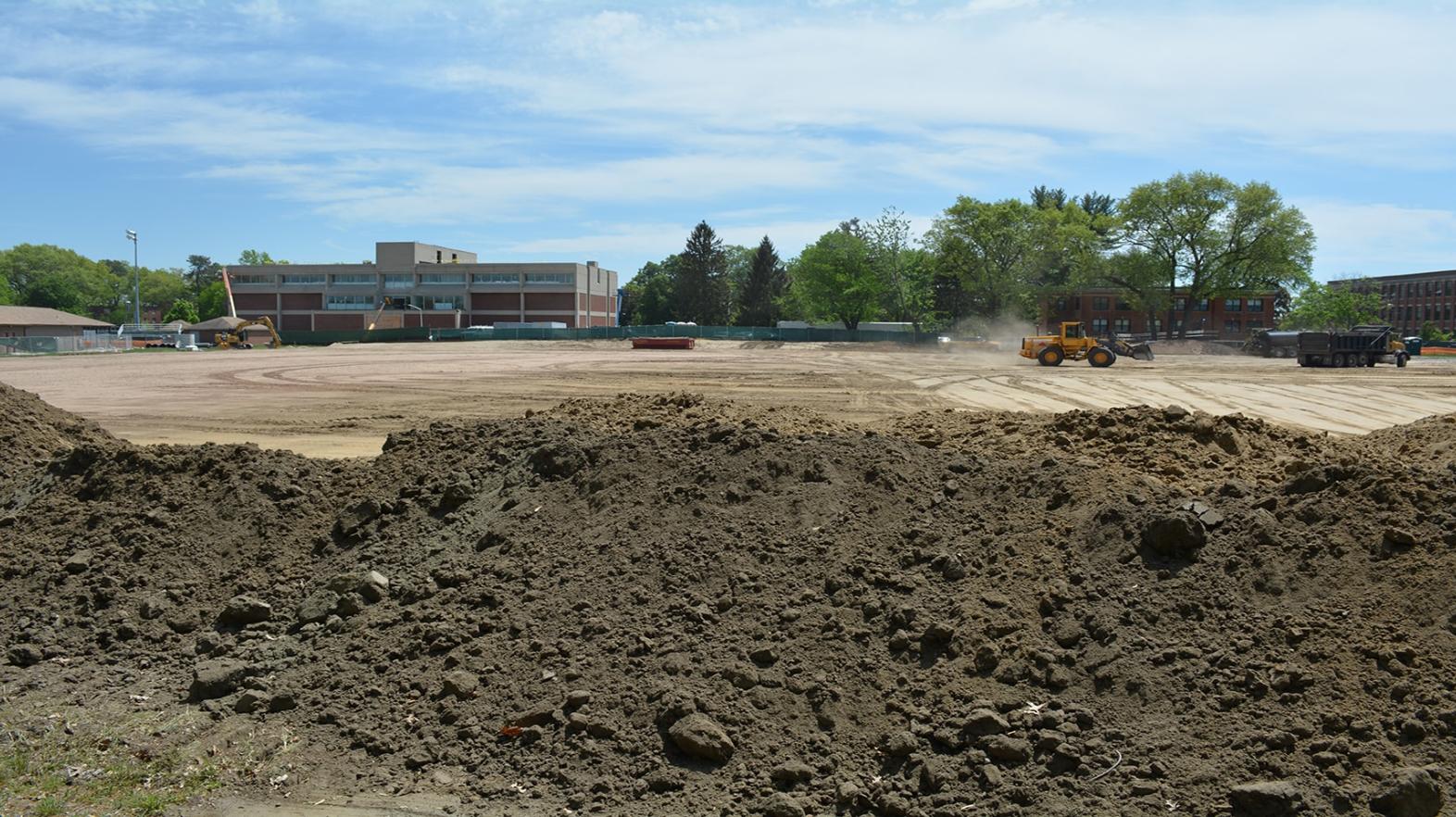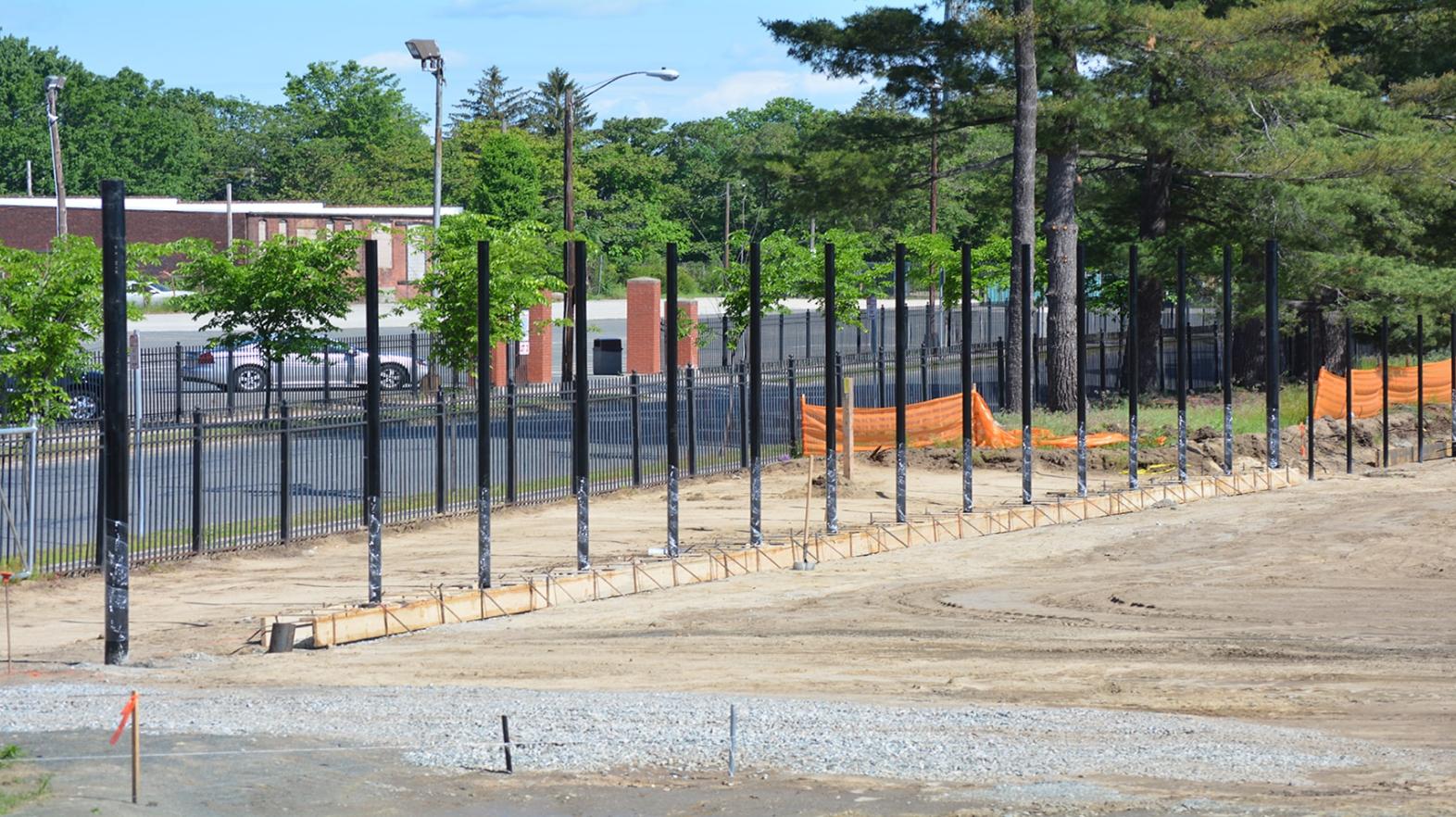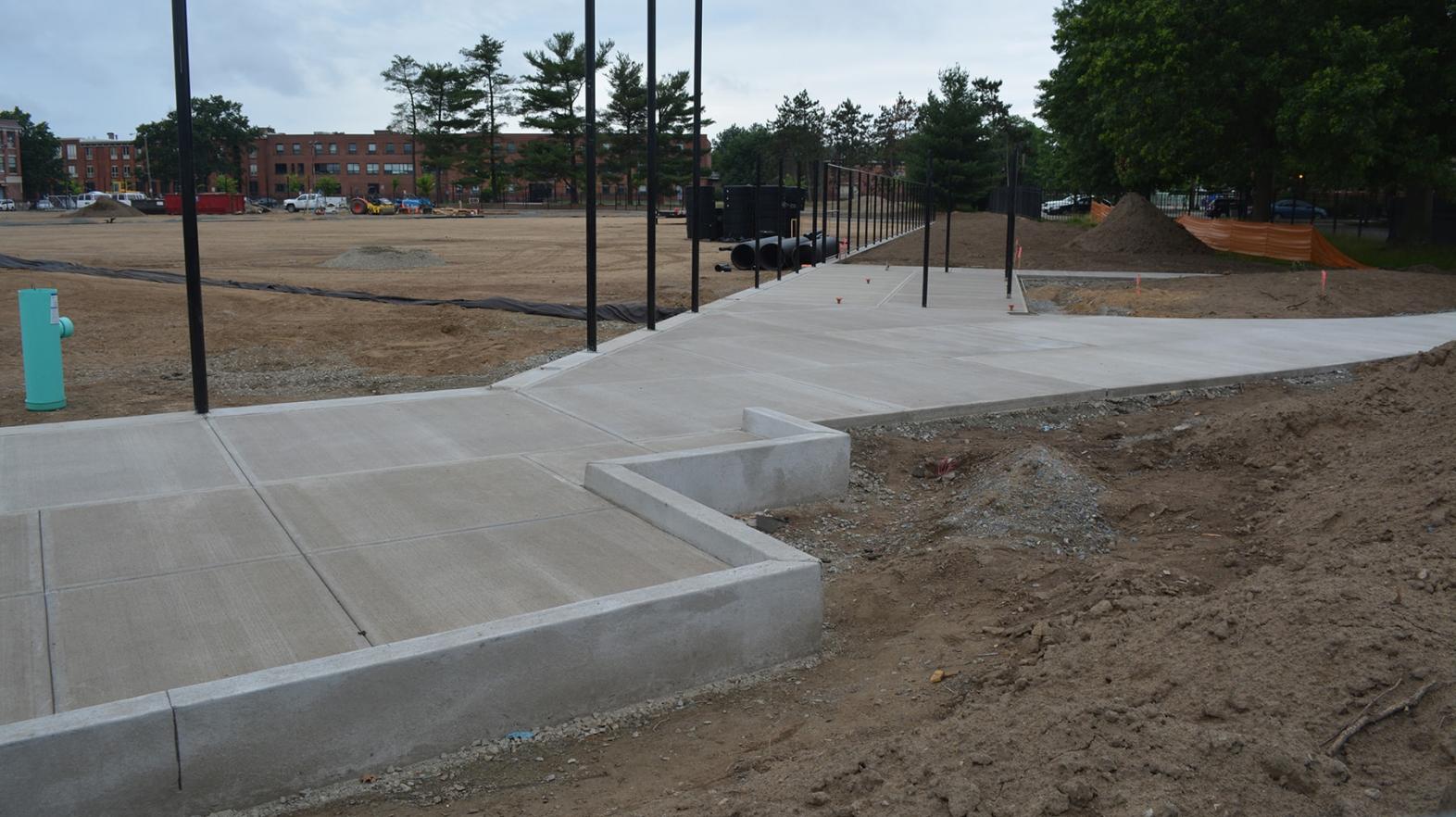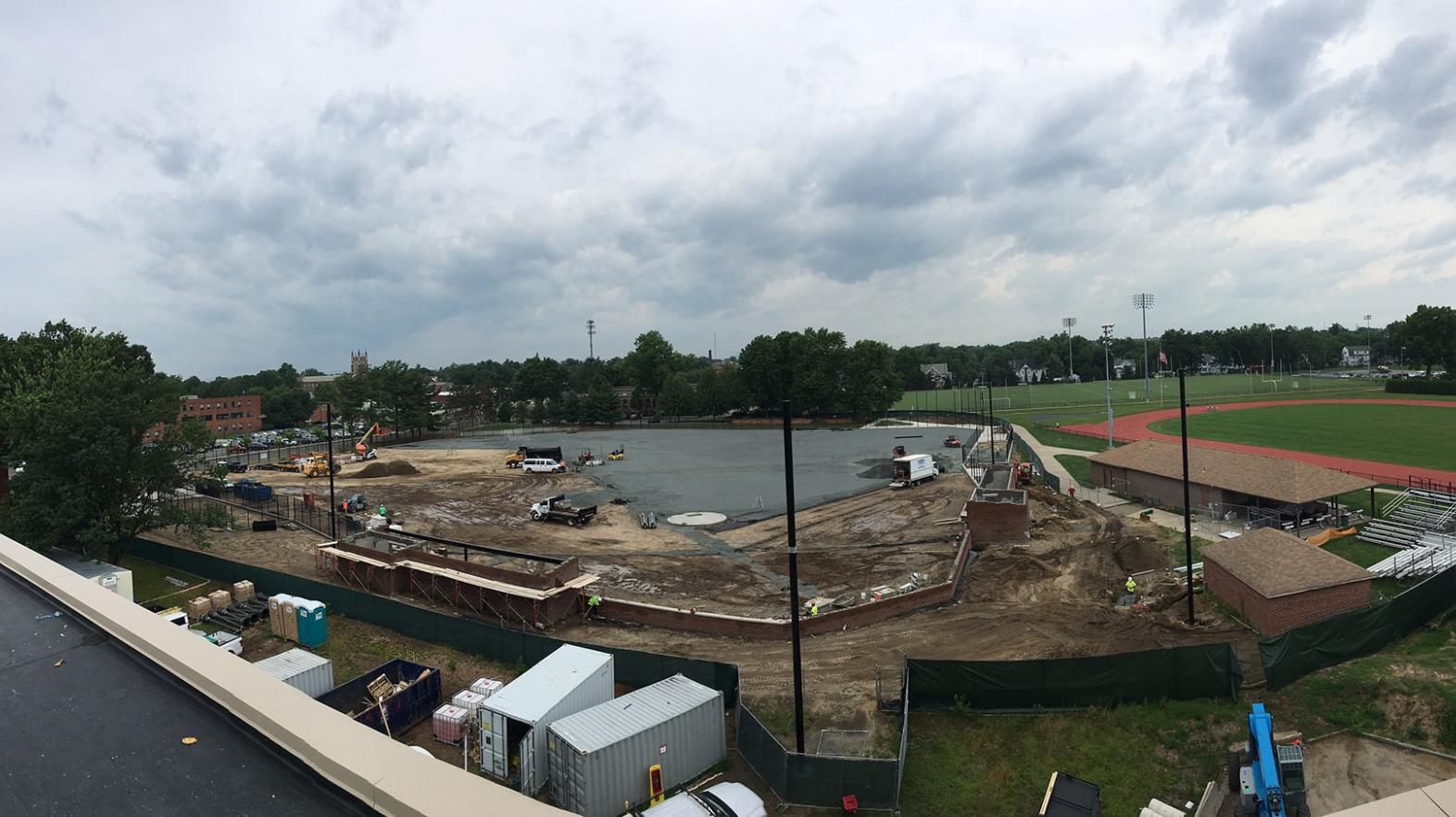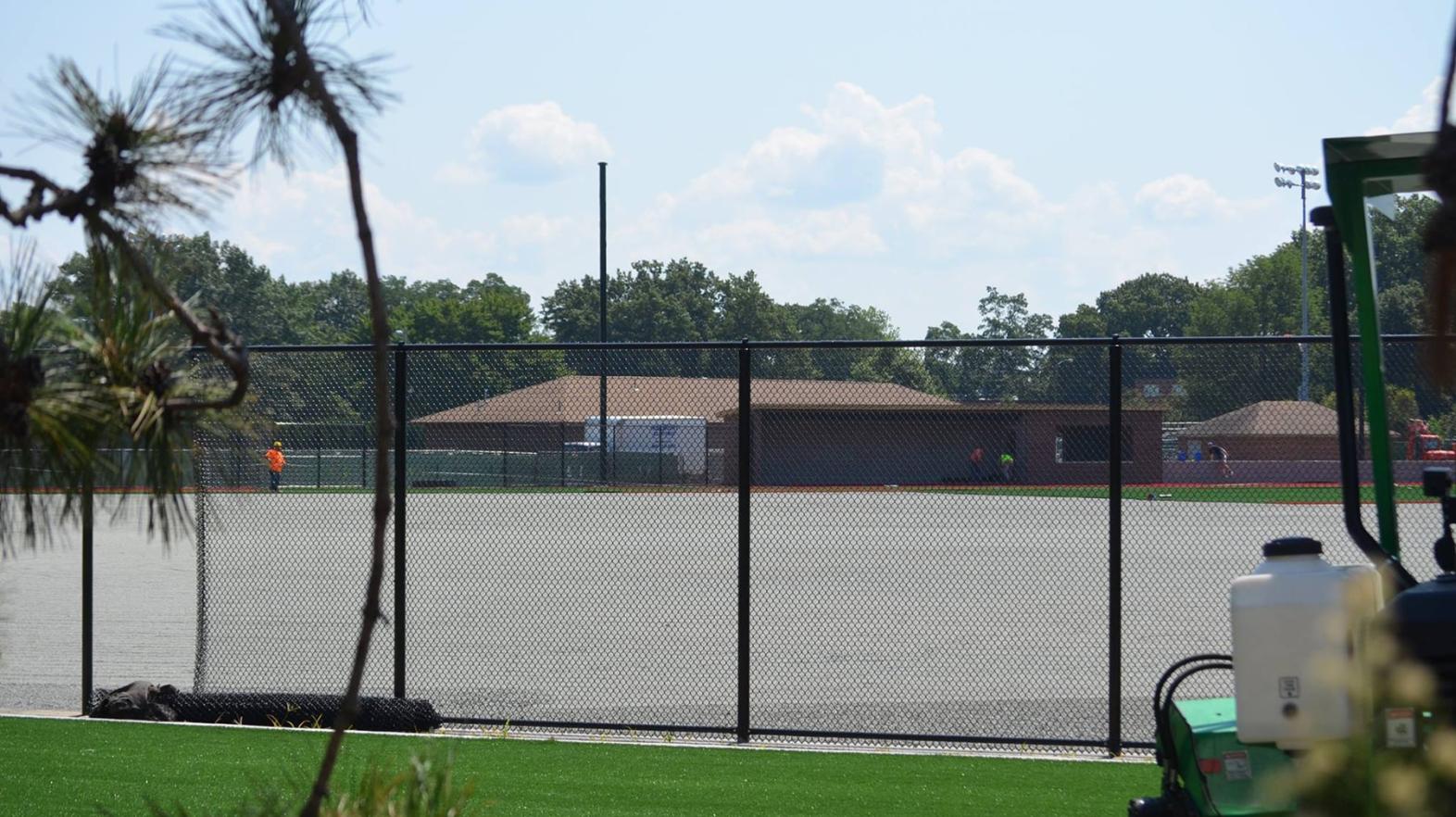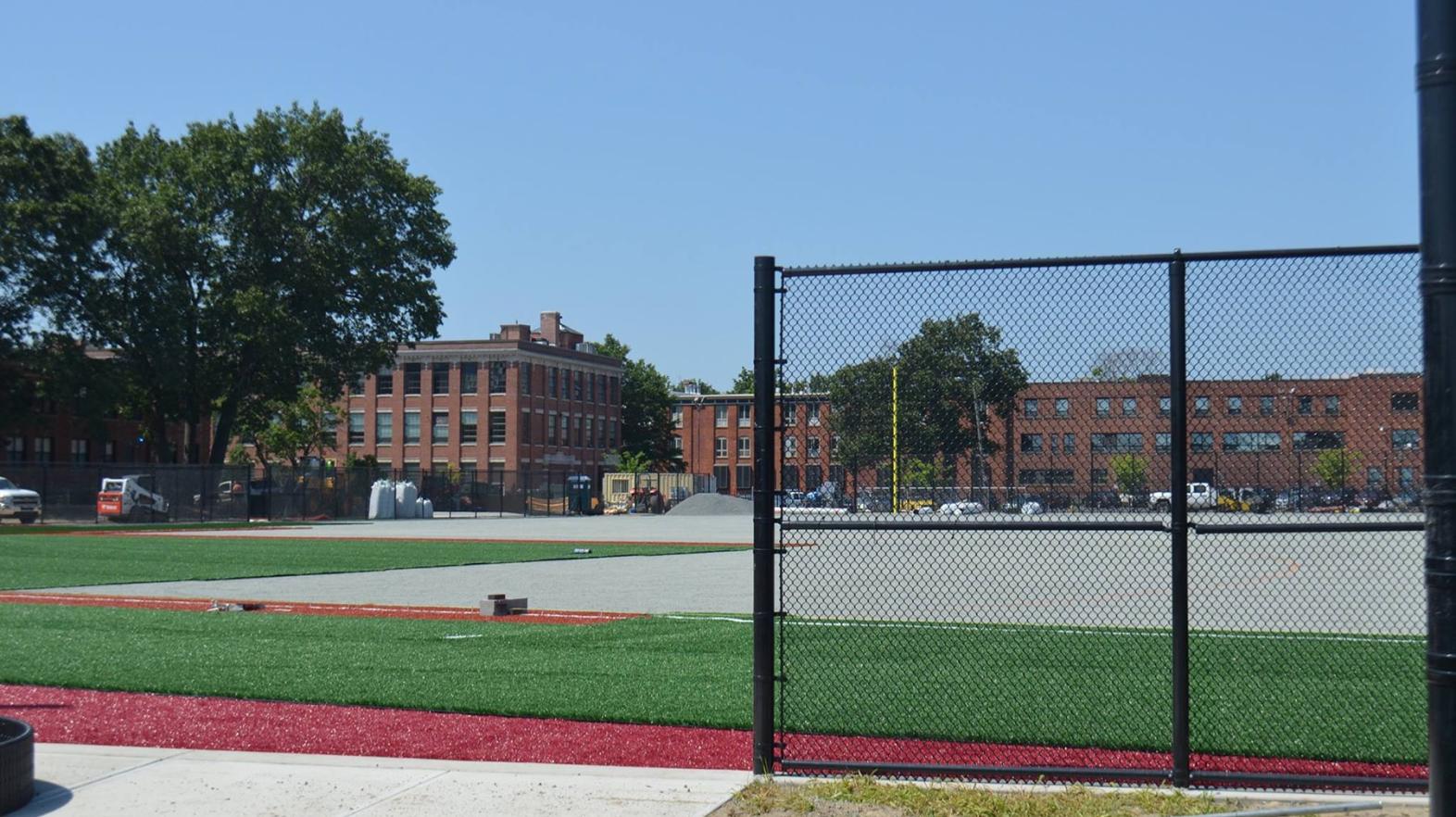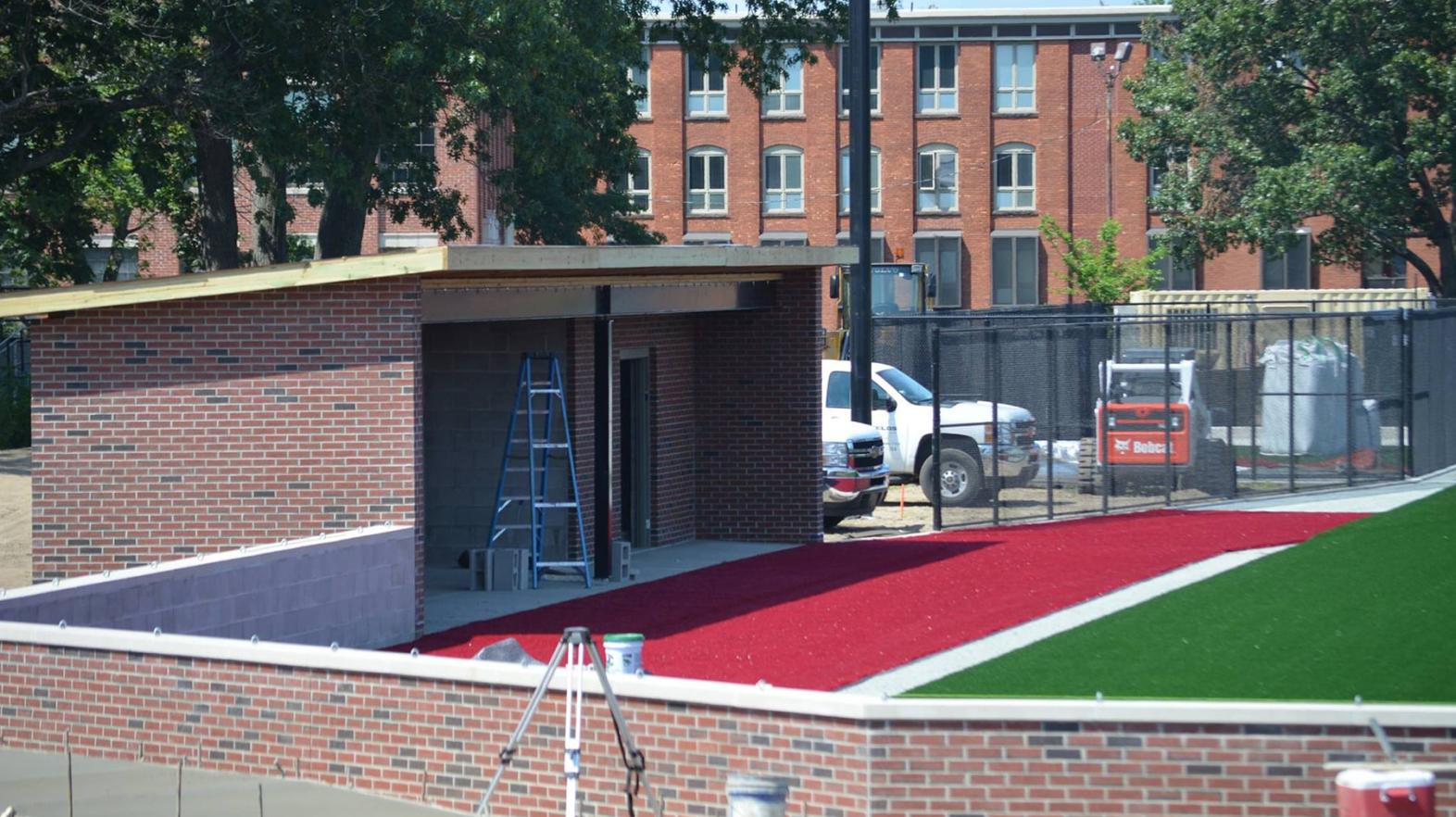 Partnerships
Miracle League / Cal Ripken Sr. Foundation
Springfield College has partnered with Hall of Famer Cal Ripken, Jr. and the Cal Ripken, Sr. Foundation to jointly design and build this one-of-a-kind intercollegiate and adaptive baseball park to replace Berry-Allen Field. The foundations has referred to the project as "The Springfield Model."
The project fits with both the mission of Springfield College to educate students in spirit, mind, and body to serve others, and the mission of the Cal Ripken, Sr. Foundation to build character and teach critical life lessons to at-risk young people through sports-themed programs.
"As a foundation, we are always striving to create opportunities for youth to excel not just on the playing field, but in the game of life. We are proud to work together with Springfield College to develop a multifunctional field that will not only benefit its student-athletes, but provide a safe place for local community members of all abilities to play, learn and grow,"said foundation board chair Mark Butler.
Springfield College will collaborate with local organizations to complete the project, including the Miracle League of Western Massachusetts.
"We are obviously very excited about this great opportunity and the impact it will have on the local community," said Miracle League of Western Massachusetts co-founder Ernie Fitzell. "This facility will help the Miracle League and its continued growth, and we are very thankful to both Springfield College and the Cal Ripken, Sr. Foundation for this partnership."
Groundbreaking for the new adaptive field started on April 24, 2017, with completion anticipated for September 1, 2017, the opportunity for all individuals to play will be that much more convenient. Youth athletes from the Miracle League, Special Olympics, and local baseball programs are all expected to benefit from the renovation.
Phase I & II
Through our partnership with the Cal Ripken Sr. Foundation, Springfield College is able to rebuild Berry-Allen Field. Support from the foundation has made Phase I possible. The major work for Phase I of this project includes the installation of the Adaptive Field with seating and dugouts; replacement of the existing baseball diamond and outfield with a synthetic turf field; along with creating new bullpens, and batting cages. With a total Phase I cost of $2.5M, the Cal Ripken Sr. Foundation and Springfield College have made everything "inside the fence" a reality.
We are seeking support from alumni, families and friends to complete Phase II of the reconstruction project, which includes:
Video scoreboard
production quality lighting
expanded grandstands
broadcast capabilities
contest management box
landscaping
We consider these items to be "outside the fence" options to enhance the facility. Springfield College, the Cal Ripken Sr. Foundation, corporate partners and foundations will be providing resources needed to complete construction of the "inside the fence" portion (turf, adaptive field, dugouts, bullpens, etc.)
Naming Opportunities
Space
Gift Amount
Park Complex
$1,000,000
Baseball Field
$500,000

Grandstands (Main Diamond)
$350,000
Ability Field
$350,000
Home Plate Plaza
$250,000
Ability Field Plaza
$250,000
Grandstands (Ability Field)
$250,000
Scoreboard
$200,000
Event Management Suite
$150,000
Home Dugout
$125,000
Visiting Dugout
$100,000
Center Field Batting Cages
$100,000

Concession Pavillion
$75,000
Home Ability Dugout
$75,000
Away Ability Dugout
$75,000
Equipment Shed
$50,000
Home Bullpen
$50,000
Visiting Bullpen
$50,000
Home Equipment Storage
$50,000
Visitor Equipment Storage
$50,000
Rest Rooms
$50,000

Clay Pitching Mound
$25,000

Knee Wall (center pad)
$20,000
Portable Hitting cage (Turtle)
$20,000
Field Plow / Bobcat
$20,000
Make a Gift
SUPPORT THE FUTURE OF SPRINGFIELD COLLEGE BASEBALL
The Berry-Allen Field renovation will enable Springfield College Baseball to continue its mission to offer an educational experience that promotes development guided by the values of tradition, integrity, commitment to excellence, respect, and relationship building. You can help make this facility a reality and be part of Springfield College Baseball's future. Your donation will give our baseball student-athletes the opportunity to be successful in their studies and on the field.
If you are interested in learning more about the project or ways that you can support it, please contact Joe Long '95, G'97, major gifts officer, at (413) 748-3775 or hlong@springfieldcollege.edu.