Chelsea Allison
Chelsea Allison
Assistant Professor of Nutrition and Exercise Science
Office
133




Wellness & Recreation Complex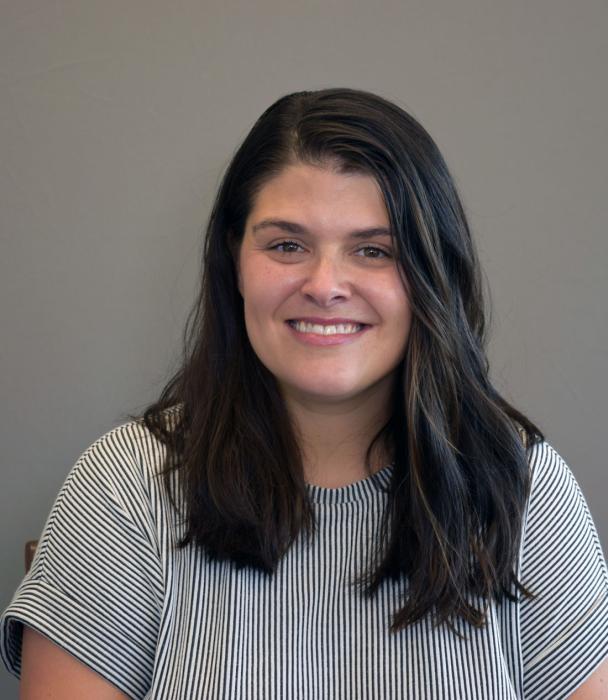 Doctor of Philosophy, University of Tennessee, Knoxville, Tennessee, 2021
Bachelor of Science, University of Tennessee, Knoxville, Tennessee, 2016
Chelsea Allison graduated from the University of Tennessee Knoxville in 2021 with a Doctor of Philosophy in Nutritional Sciences and a concentration in Community Nutrition. She completed her Dietetic Internship in 2020 and took the exam to be a Registered Dietitian in 2021. Her research interests include focusing on sustainable food systems in the community and in the classroom by integrating the two to create stronger projects. She hopes to promote health equity and increase food security in and around the Springfield community in the years to come.
Courses Taught
Introduction to Nutrition
Advanced Nutrition and Metabolism
Applied Nutrition
Certifications and Memberships
Registered Dietitian
Society of Nutrition Education and Behavior
American Public Health Association
Academy of Nutrition and Dietetics
Selected Works
Presentations
Allison C, Patrick L, Anderson Steeves E, Hellwinckel C, Zhou W, Colby S. Process Evaluation of a Sustainable Food Systems Course for First Year College Students. J Nutr Educ Behav. 2020;52(7): Supplement.
Allison C, Riggsbee K, Hall E, Mathews A, Olfert MD, Colby S. Development and Validation of a Tool to Assess Top Health Priorities of College Students. J Nutr Educ Behav. 2020;52(7): Supplement.
Allison C, Black M, Payne M, Russomanno J, McElrone M, Griswold S, Spence M. Implementation and Evaluation of a Policy to Increase WIC-Farmers Market Nutrition Program Voucher Redemption. American Public Health Association Annual Meeting & Expo. Philadelphia, PA. November 2 – 6, 2019 (oral presentation).
Publications
Colby S, Zhou W, Allison C, Mathews A, Olfert MD, Morrell J, Byrd-Bredbenner C, Greene G, Brown O, Kattelmann K, Shelnutt K. Development and validation of the Short Healthy Eating Index (sHEI) survey with a college population to assess dietary quality and intake. Nutrients. 2020;12(9):2611.
Allison C, Colby S, Opoku-Acheampong A, Kidd T, Kattelmann K, Olfert MD, Zhou W. Accuracy of self-reported BMI using objective measurement in high school students. Journal of Nutritional Science. 2020;9(e35):1-8.
Colby S, Moret L, Olfert MD, Kattelmann K, Franzen-Castle L, Riggsbee K, Payne M, Ellington A, Springer C, Allison C, Wiggins S, Butler R, Mathews D, White AA. Incorporating technology in the iCook-4H intervention program for youth and adults. JMIR Pediatr Parent. 2019;2(2).
Sowers MF, Colby SE, Allison CL, Zhou W. Development and validation of a B. E. A. N. survey for college students. Journal of Food and Nutrition Sciences. 2018;6(2):37-45.