Emily Lyons
Emily Lyons
Assistant Professor of Education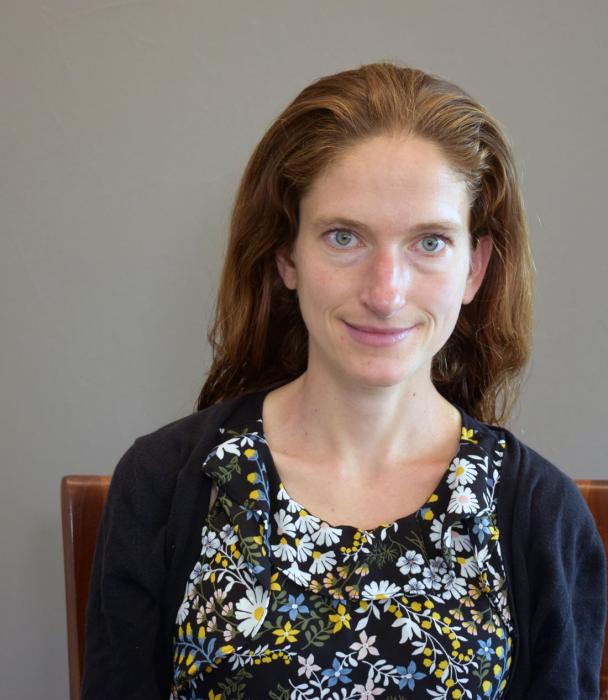 Bachelor's of Science, Cornell University, Ithaca, NY (2009)
PhD, University of Chicago, Chicago, Il (2019)
Emily Lyons, Ph.D., brings over a decade of experience as a STEM educator and researcher. She has experience teaching K-12 science as well as conducting mixed methods research with students, teachers and parents in both classroom and laboratory contexts. Emily's research is aimed at understanding how classroom environments, individual psychological processes, and instruction together impact achievement outcomes in K-12 settings. One particular area of interest is how experiencing increased pressure impacts students' learning, interest and motivation in STEM. Emily holds a B.S. in Biology and Society from Cornell University and a PhD in Comparative Human Development from The University of Chicago.
Courses Taught
Development of Mathematical Concepts in Young Children
Childhood and Adolescent Development in Educational Settings
Independent Study Proposal Design
Selected Works
Presentations
The Role of Gender in Shaping Mathematics Trajectories (2019, April). Paper presented at the American Educational Research Association Annual Conference, Toronto, CA 
Cognition under Pressure: Relationships between Anxiety, Executive Functions, and Mathematics (2018, July). Paper Presented at the Cognitive Science Society Annual Conference, Madison, WI.
Publications
Keels, M. & Lyons, E. (2020). Out of Thin Air: When One's Academic Identity is Not Simply an Extension of One's Family Identity. In (Keels, M.) Campus Counterspaces: Black and Latinx Students' Search for Community at Historically White Universities. Cornell University Press.
Richland, L., Naslund-Hadley, E., Alonzo, H., Lyons, E. & Teska, E. (2020) Teacher and Students' Mathematics Anxiety and Achievement in a Low-Income National Context. Mind Brain and Education, 14 (4):400-414. https://doi.org/10.1111/mbe.12253
Lyons, E., Simms, N., Begolli, K.N., Richland, L.E. (2017). Stereotype Threat Effects on Learning From a Cognitively Demanding Mathematics Lesson. Cognitive Science. https://doi.org/10.1111/cogs.12558.
Begolli, K.N., Richland, L.E., Jaeggi, S. M., Lyons, E., Klostermann, E., Matlen, B. (2018), Executive Function in Relational Reasoning: Incorporating Everyday Classrooms into the Science of Learning. Thinking and Reasoning. Pp. 280-313 https://doi.org/10.1080/13546783.2018.1429306