John Cipora, EdD
Assistant Professor of Early Childhood Education / Early Childhood Concentration Coordinator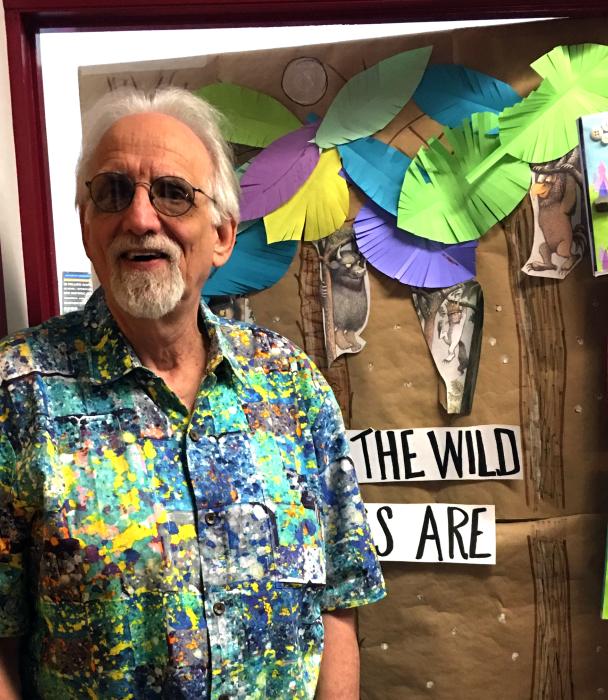 Doctorate of Education, University of Massachusetts Amherst, Amherst, Mass., 2008
Master of Education, University of Massachusetts Amherst, Amherst, Mass., 1995
Bachelor of Arts, Brandeis University, Waltham, Mass., 1969
I have been fascinated by the development of young children for more than thirty years and began investigating the field academically in 1990.  I'm delighted to share my insights with my students, who invariably are equally beguiled by the intriguing arena of teaching young children, and of learning from them.
As a non-traditional student myself (I went back for my Master's degree in my forties, for my Doctorate in my fifties), I have the deepest respect for our adult learners as well as a sound understanding of the challenges they face on a daily basis. I often say' and absolutely mean' that my students are my heroes: they overcome obstacles that would leave the average person hiding under the covers and go on to accomplish remarkable things. I am especially delighted to have as teaching colleagues at the St. Johnsbury campus two peers who were undergraduate students of mine when I first started teaching for PCS. I am proud to have been part of their educational trajectory, to have helped mentor them through their Master's programs, and now to see the exemplary impact they are having as they pay it forward by teaching the next generation of Springfield College St. Johnsbury students. I'm also deeply pleased to see how many of our undergraduate students now go on to earn advanced degrees, whether with PCS or with other fine institutions of higher education, at both the Master's and the Ph.D. levels. So impressive, and so inspirational!
My career path has been eclectic and expansive, incorporating experience in design, construction, and fabrication (especially of accessible playgrounds and children's museum exhibits); working with adolescents and adults with diagnoses of intellectual challenges or mental illness, and teaching at levels from Pre-K through graduate school. One main focus of my work has been to support efforts of disenfranchised groups, whether differently-abled children, teens from families of limited means, adults seeking to change professions, or families striving to support members with mental health challenges. PCS provides me a perfect venue in which to tap all of these interests and skills in teaching our exemplary, experienced, deeply motivated, and social justice-directed adult students. Early Childhood Education is one of the most rapidly developing fields in the country, and it is my privilege to be the ECED Coordinator for all our PCS campuses. We have stellar faculty in the concentration, at every campus as well as online: our students are fortunate to benefit from such expert professionals.
Research/Professional Interests
I am especially interested in family involvement in children's education
In learning that takes place in informal venues such as children's museums and science centers
In community-based advocacy endeavors
In sustainable architecture and the tiny-house movement
In environmental education
Research in play-based and nature-centered early learning
Advances in understanding the neurobiological development in infants and toddlers
Effects of the current opioid crisis on young children, particularly as it impacts the capacity of children's services organizations to support children dealing with trauma
Promising practices in creating effective partnerships across all sectors supporting early care and education professionals statewide
Best practices in adult education, especially providing financial support throughout the trajectory from Associates degree through graduate-level degree acquisition
Courses Taught
Diversity and Multiculturalism in Early Childhood Education (online and face-to-face)
Integrative Core Seminar I: Education, Oppression, and Resistance
Writing for Human Services
Foundations of Early Childhood Education
Advocacy and Policy Analysis
Economics of Social Change
Professional Certifications and Memberships
Vermont Professional Preparation and Development Committee (a committee of Building Bright Futures, Vermont's Early Childhood State Advisory Council, 2010-2016)
Advisory Committee, TEACH Vermont (Teacher Education and Compensation Helps Early Childhood Project, 2014-2016)
Higher Education--Early Childhood Education Committee (a limited-duration work group convened by the Vermont Agency of Education to support efforts undertaken by the Early Learning Challenge Grant, 2016)
Community Service and Volunteer Work
Member, Board of Directors, NEARI (New England Adolescent Research Institute, Holyoke, Massachusetts, 2001-2016