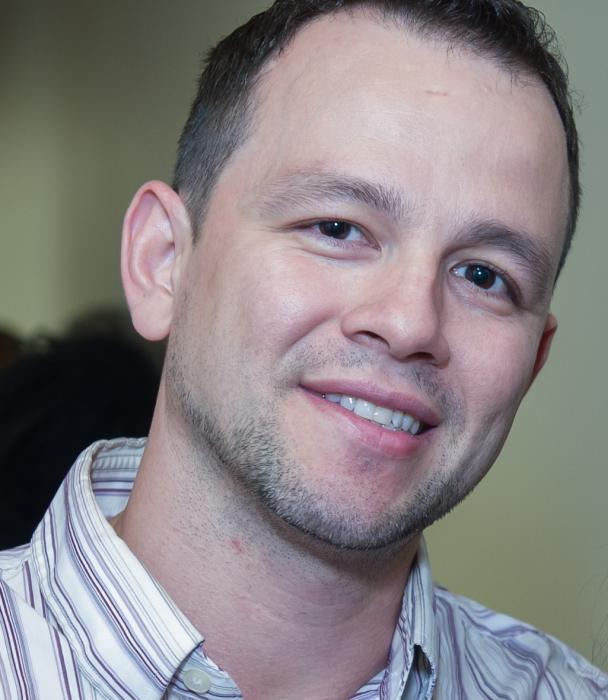 Master of Science, Curriculum and Instruction. University of Wisconsin-Milwaukee. Milwaukee, Wis., 2014
Master in Education, Adult Education, University of Wisconsin-Platteville. Platteville, Wis., 2010
Bachelor of Science, Mathematics and Spanish, Carthage College. Kenosha, Wis., 2007
Bachelor of Arts, Philosophy and Religious Studies. MIES and East Catholic University. Colombia, 2002
In addition to teaching at Springfield College Milwaukee, Jose Elias Garcia has worked in Milwaukee Public Schools where he is a bilingual teacher and department chair. He has provided curriculum review and updates within the department, directed ongoing educational in-service for the department with presentations and workshops. At Marquette University he taught in the EOP Program, he is involved with TEAM UP at Milwaukee Public Schools, is an instructor for the Edgenuity – Education 2020. He works with the Boys and Girls Club, and is an after school coordinator and teacher for SPARK Early Literacy.
Campus coordinator of the Early Childhood Education concentration, School of Professional and Continuing Studies
Research Interests
The Impact of Technology and Mathematics Software on the Engagement and  Math Achievement of ELL/Bilingual Students
Patterns of Achievement and Language identity in Elementary English Language Learner students
Courses Taught
Early Childhood Development
Building Multicultural Communities and Organizations
Ethical and Professional Standards for Early Childhood Educators
Early Childhood Education Internship
Early Childhood Education Classroom Management
Professional Certifications and Memberships
Teaching License (K–12), 2010
Wisconsin Department of Public Administration, Cardinal Stritch University
Certificate to Teach Online, 2012
Adult Basic Education certification
Wisconsin Technical College System, 2013
Wisconsin Early Childhood Association, 2015
Community Service and Volunteer Work
Hispanic Professionals of Greater Milwaukee
Voces de la Frontera (Voices of the Border)
MICAH Empowers
First Hispanic Elder of the Missouri Lutheran Church in Milwaukee
Selected Works
Publications
"Patterns of Achievement and Language identity in Elementary English Language Learner students "