Julia Chevan
Professor of Physical Therapy / Chair of the Department of Physical Therapy
Office
Room 129




Health Sciences Center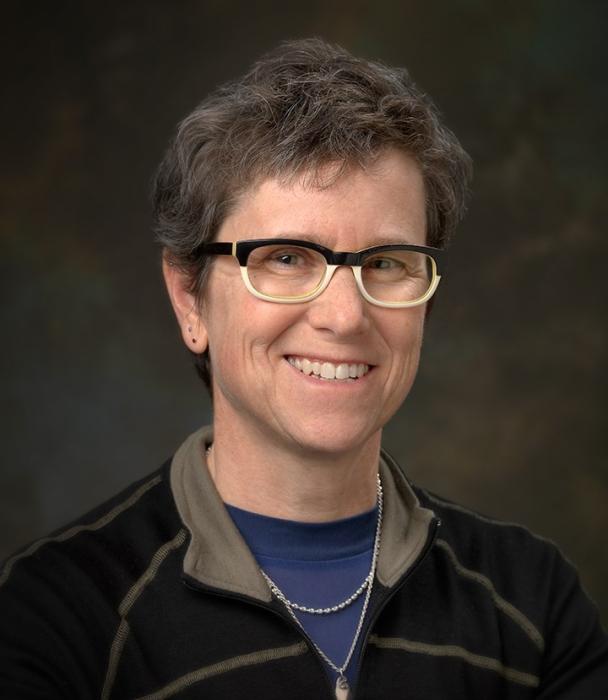 Doctor of Philosophy, Virginia Commonwealth University, Medical College of Virginia, Richmond, Va., 2006
Master of Science, Quinnipiac University, Hamden, Ct., 1995
Master of Public Health, University of Massachusetts, Amherst, Mass., 1988
Bachelor of Science, Boston University, Boston, Mass., 1985
Julia Chevan, PhD, joined the Department of Physical Therapy in 1993. She was instrumental in the development of the Doctor of Physical Therapy program and has been a leader in faculty governance. She is a former Fulbright Scholar and is an investigator publishing in the area of health services research. Her interests in global health have taken her to Armenia, Liberia, Haiti and Rwanda. Beyond her academic work, she is active in her community serving in positions of leadership on both private and public boards
Research Interests
Application of health services and research methods/models in physical therapy
Provider supply
Physical therapy service access
Social detriments of access and health behaviors on physical therapy
Courses Taught
Evidence Based Practice and Clinical Research
Applied Research in Physical Therapy
Certifications and Memberships
American Physical Therapy Association Educational Leadership Institute Fellow
American Board of Physical Therapy Specialties Board Certified Clinical Specialist in Orthopaedic Physical Therapy
Certified Strength and Conditioning Specialist, National Strength and Conditioning Association
Certificate in Mechanical Diagnosis and Therapy, McKenzie Institute USA
Selected Works
Publications
Chevan J, Riddle DL, Reed SD. Out-of-pocket spending for ambulatory physical therapy services from 2008 to 2012: a national panel survey. Phys Ther. 2015;95:1680-1691.
http://ptjournal.apta.org/content/95/12/1680.long
Lefebvre KM, Chevan J. The persistence of gender and racial disparities in vascular lower extremity amputation: an examination of HCUP NIS data (2002-2011). Vasc Med. 2015;20(1):51-59.
http://vmj.sagepub.com/content/20/1/51.long
Chevan J, Haskvitz EM. Reported characteristics of participants in physical therapy related clinical trials. Phys Ther. 2015;95(6):884-890.
http://ptjournal.apta.org/content/95/6/884.long
Chevan J, Roberts DE. No short-term savings in health care expenditures for physically active adults. Prev Med. 2014;63:1-5.
http://www.sciencedirect.com/science/article/pii/S0091743514000851
Chevan J, Campbell AA. Peripheral arterial disease is an overlooked women's issue. Top Geriatr Rehabil. 2013;29(3):155-160.
http://journals.lww.com/topicsingeriatricrehabilitation/Abstract/2013/07000/Peripheral_Arterial_Disease_Is_an_Overlooked.3.aspx
M'kumbuzi VRP, Biraguma J, Chevan J. The completeness of physiotherapy patient registers in Kigali, Rwanda. Rwanda Journal of Health Science. 2013;2(1):55-60.
http://www.ajol.info/index.php/rjhs/article/view/85427
Chevan J, M'kumbuzi VRP, Biraguma J. Culture, language and resources: overcoming impediments to research collaboration with physical therapy faculty in a developing country, an example from Rwanda. J Phys Ther Educ. 2012;26(1):50-54.
http://search.proquest.com/openview/15cf8a41c6cf60d89a642dcbaa71dc42/1?pq-origsite=gscholar
Chevan J, Riddle DL. Factors associated with care seeking from physicians, physical therapists or chiropractors by persons with spinal pain: a population-based study. J Orthop Sports Phys Ther. 2011;41(7):467-476.
http://www.jospt.org/doi/full/10.2519/jospt.2011.3637
Machlin SR, Chevan J, Yu WW, Zodet MW. Determinants of utilization and expenditures for episodes of ambulatory physical therapy among adults. Phys Ther. 2011;91(7):1018-1029.
http://ptjournal.apta.org/content/91/7/1018.long
Lefebvre KM, Chevan J. Sex disparities in level of amputation. Arch Phys Med Rehabil. 2011;92(1):118-124.
http://www.archives-pmr.org/article/S0003-9993(10)00810-5/abstract
Kaufman RR, Chevan J. The Gender Gap in Peer Reviewed Publications by Physical Therapy Faculty Members: A Productivity Puzzle. Phys Ther. 2011;91(1):122-131.
http://ptjournal.apta.org/content/91/1/122.long
Wilkinson SG, Chevan J, Vreeman D. Establishing the centrality of health informatics in physical therapist education: if not now, when? J Phys Ther Educ. 2010;24(3):10-15.
http://search.proquest.com/openview/ac6b6febf3a81acbca4dbc1d73cc736e/1?pq-origsite=gscholar
Chevan J, Haskvitz EM. Do as I do: exercise habits of physical therapists, physical therapist assistants and student physical therapists. Phys Ther. 2010;90(5):726-734.
http://ptjournal.apta.org/content/90/5/726.long
Chevan J. Demographic determinants of participation in strength training activities among U.S. adults. J Strength Cond Res. 2008;22(2):553-558.
Spring 2017 Laurels Submissions
Julia Chevan, PhD, professor of physical therapy and interim dean of School of Health Sciences and Rehabilitation Studies, co-authored "Application of a contextual instructional framework in a continuing professional development training program for physiotherapists in Rwanda" published in Disability and Rehabilitation in March 2017.