Mark D. McCarthy
Assistant Professor of Literacy Education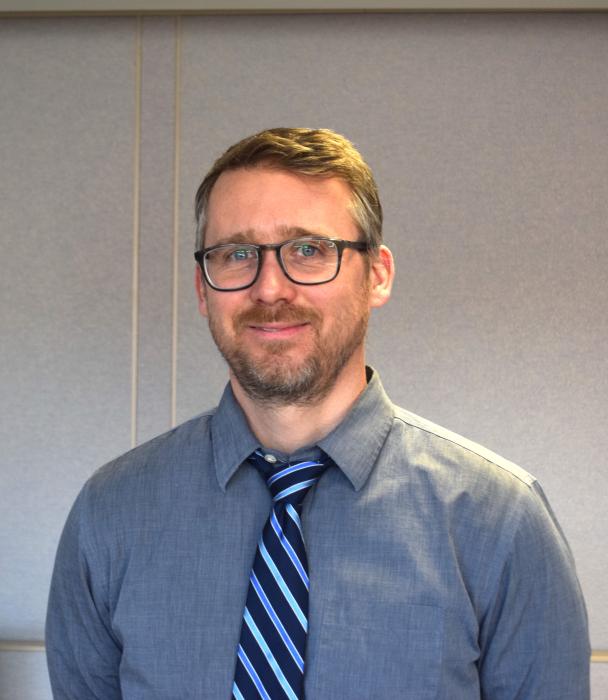 Ph.D., Michigan State University, East Lansing, MI, 2018
M.A., Michigan State University, East Lansing, MI, 2011
B.A., St. John's University, Jamaica, NY, 2005
Mark's research draws from poststructuralist approaches and qualitative methodologies to investigate teacher preparation for literacy instruction, including the teaching of children's literature. Interests bridging his research and teaching include language and discourse, complexity, and critical multicultural education.
Courses Taught
Methods of Teaching Reading/Language Arts
Foundations of Literacy
Sheltered English Immersion
Children's Literature
Research Interests
Literacy Education
Qualitative Research
Critical Teacher Education
Certifications and Memberships
Interdisciplinary Qualitative Studies (Graduate Certificate)
Selected Works
Publications
McCarthy, M. D. (2021). The paradox of authentic relationships in service-learning involving prospective teachers. Journal of Community Engagement and Scholarship, 13(2), 4-15.
McCarthy, M. D. (2020). Othering authors in the name of authenticity: Critiquing colonialism with The Arab of the Future. Bookbird: A Journal of International Children's Literature, 58(4), 22-30.
McCarthy, M. D. (2018). Critically teaching criticality?: Modeling social and pedagogical inquiry with literary texts. Studying Teacher Education, 14(2), 174-193.
McCarthy, M. D., Apol, L., & Roue, B. (2018). "But I've never been to Lebanon..." and other reflections on unrelatable texts. WOW Stories: Connections from the Classroom, V(4), 6-12.