Mary Ellen Hluska
Mary Ellen Hluska
Assistant Professor of Art Therapy / Director of Art Therapy
Office
Room 200A




Herbert P. Blake Hall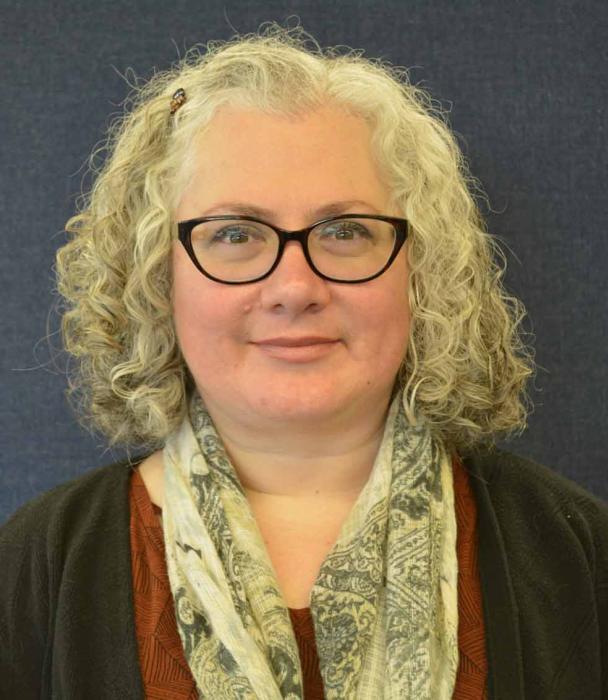 Doctor of Philosophy, Lesley University, Cambridge, Mass., 2016.
Master of Arts, Hofstra University, Hempstead, N.Y., 1992
Bachelor of Fine Arts, The Cleveland Institute of Art, Cleveland Ohio, 1989
Mary Ellen Hluska comes to Springfield College with a strong clinical background using art therapy in acute medical and psychiatric hospital settings. Her practice in art therapy has always been based on the incorporation fine arts skills to promote developmental mastery of milestones in at-risk children, adolescents and their families. Creative thinking encourages problem solving, which initiates innovative thought processes, so children and adolescents can make sense of their world. Her teaching philosophy is similar and incorporates fine arts skills with mastery of core concepts to help students understand the material. Hluska believes that student work should reflect a solid understanding of all of the core components that make the field unique. This includes understanding becoming a therapist and also understanding how to instill art making as an integral mechanism for growth in clients. She has taught research as an adjunct and continue to explore research methods for the artist and art therapist.
Research Interests
Incorporation of Language of Fine Arts Pedagogy into Art Therapy
Courses Taught
Introduction to Art Therapy
Methods and Materials in Art Therapy
Special Populations in Art Therapy
Art Therapy with the Elderly
Printmaking for the Art Therapist
Qualitative Research Design
Advanced Seminar: Medical Art Therapy
Introduction to Art Therapy Research
Master's Research project
Certifications and Memberships
Board Certified Art Therapist
Licensed Clinical Professional Art Therapist (Massachusetts and Maryland)
Local Arrangements Committee Membership Coordinator, 2016 National American Art Therapy Association's Conference in Baltimore, Md.
American Art Therapy Association
The Art Therapy Credentials Board
The New England Art Therapy Association
The Connecticut Art Therapy Association
Selected Works
Presentations
Understanding the Roles and Uses of Art Making in Art Therapy, Dissertation Defense, August, 2016.
Publications
Dissertation: Understanding the Roles and Uses of Art Making in Art Therapy (2016, Lesley University, ProQuest #10182396)