Samuel A. E. Headley
Samuel A. E. Headley
Professor of Exercise Science / Program Director of Exercise Physiology
Office
Room 214




Athletic Training and Exercise Science Facilities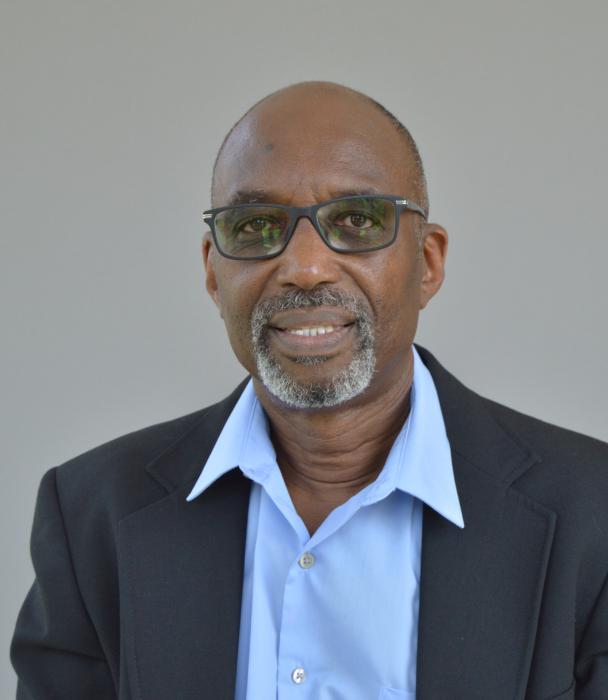 Doctor of Exercise Physiology, Temple University, Philadelphia, Pa., 1991
Master of Science, Kings College, London, England, 1985
Bachelor of Arts, Birmingham University, Birmingham, England, 1982
Samuel Headley completed his undergraduate degree in Physical Education from Birmingham University in the U.K. and then a master's in Human and Applied Physiology from the University of London in England. He then came to the United States and completed his doctorate in Exercise Physiology at Temple University. Having completed his degree, he was a sabbatical replacement at Gettysburg College for one year before coming to Springfield College in 1992. When he came to Springfield College, he developed the Sports Nutrition class and taught that class for more than 20 years. Headley also helped to develop the Clinical Exercise Physiology program. He has been involved in research studies from the time he came to Springfield College with his research initially focusing on the impact of exercise training on blood pressure in Black individuals with hypertension. He then formed a close collaboration with nephrologist within the Springfield community, notably Dr. Michael Germain. The two have been working collaboratively to use lifestyle interventions to assist patients with chronic kidney disease. God willing, Headley's goals are to continue this line of research.
Research Interests
The impact of lifestyle interventions (dietary modification and exercise training) in persons with chronic kidney disease

Using lifestyle changes to assist individuals with hypertension to lower their blood pressure, particularly in the Black population

Improving muscle function in chronic disease states
Courses Taught
AEXS 561 (ECGs)

AEXS 602 Exercise Biochemistry

AEXS 603 Cardiopulmonary Exercise Physiology

AEXS 672 Medical Physiology

AEXS 675 Graded exercise testing and ECG
Certifications and Memberships
Board of Trustee Member for the American College of Sports Medicine

Founding member and a past president of the Clinical Exercise Physiology Association

Certified Clinical Exercise Physiologist (ACSM)

Fellow of the ACSM

Member of the American Society of Nephrology
Selected Works
Presentations
The Impact of Lifestyle Modifications in Persons with Chronic Kidney Disease. Presented for National Kidney Foundation-Council on Renal Nutrition of New England October 2020 

The Impact of Lifestyle Interventions in Persons with Chronic Kidney Disease. Presented at the NEACSM conference in November 2019

The effect of lifestyle interventions on cardiopulmonary function in CKD patients. Presented at the MAACVPR January meeting in 2019.
The Relevance of Sedentary Behavior Reduction to the Clinical Exercise Physiologist. Presented at the New England American College of Sports Medicine Annual Meeting, Fall 2017 in Providence Rhode Island
CEPA Update. Presented with Professor Peter Ronai, at the New England American College of Sports Medicine Annual Meeting, Fall 2017 in Providence Rhode Island
Publications
Jaramillo-Morales,J, Korucu B, Pike, M, Lipworth, L Stewart, , Headley, S.A.E., Germain, M, Begue, G, Roshanravan, B, Tuttle, K, Himmelfarb, J Robinson-Cohen, Ikizler, A, Gamboa, J. Effects of caloric restriction and aerobic exercise on circulating cell-free mitochondrial DNA in patients with moderate-to-severe chronic kidney disease. American Journal of Physiology-Renal Physiology 322: F68–F75, 2022. 

Pack QR, Shea M, Brawner CA, Headley S, Hutchinson J, Madera H, and Keteyian SJ. Exercise Prescription Methods and Attitudes in Cardiac Rehabilitation: A NATIONAL SURVEY. J Cardiopulm Rehabil Prev 2022. 

Shea. M., Headley, S, Mullin, E, Brawner, CA, Schilling, P, Pack, QR. Comparison of Ratings of Perceived Exertion and Target Heart Rate Based Exercise Prescription in Cardiac Rehabilitation: Randomized Controlled Pilot Study. J. Cardiopul. Rehabil. Prev 2022,Vol 42, (5) p 352-358 

Headley SA, Chapman DJ, Germain MJ, Evans EE,, Hutchinson J, Madsen KL, Ikizler TA, Miele EM,Kirton K,, O'Neill E, Cornelius A,Martin B,Nindl B, & Vaziri ND The effects of 16-weeks of prebiotic supplementation and aerobic exercise training on inflammatory markers, oxidative stress, uremic toxins, and the microbiota in pre-dialysis kidney patients: a randomized controlled trial-protocol paper. BMC nephrology [BMC Nephrol], ISSN: 1471-2369, 2020 Nov 26; Vol. 21 (1), pp. 517; Publisher: BioMed Central; PMID: 33243160 

Headley, S Hutchinson J, Wooley S, Dempsey K, Phan K, Spicer G, Xanne Janssen, Laguilles J, & Matthews, T (2018) Subjective and objective assessment of sedentary behavior among college employees. BMC Public Health, 18:768 https://doi.org/10.1186/s12889-018-5630-3 

Ikizler TA, Robinson-Cohen C, Ellis C, Headley SAE, Tuttle K, Wood RJ, Evans EE, Milch CM, Moody KA, Germain M, Limkunakul C, Bian A, Stewart TG, Himmelfarb J. Metabolic Effects of Diet and Exercise in Patients with Moderate to Severe CKD: A Randomized Clinical Trial. J Am Soc Nephrol. 2018 Jan;29(1):250-259. doi: 10.1681/ASN.2017010020. Epub 2017 Oct 16 

Headley, SA, Germain, M, Wood, R, Joubert, J, Milch, C,Evans, E, Poindexter, A, Cornelius, A, Brewer, B,Pescatello, LS,& Parker, B. (2014)Short-term aerobic exercise and vascular function in CKD stage 3: A randomized controlled trial. Am J Kidney Dis. 64(2):222-229. 

Headley, SA, Germain, M, Milch, C, Pescatello, L, Coughlin,M,Nindl, BC, Cornelius, A, Sullivan, S, Gregory, S, & Wood, R (2012). Exercise Training Improves HR responses and VO2peak in Predialysis Kidney Patients. Med.Sci.Sports Exerc. Vol. 44, No. 12, pp. 2392–2399.