Adapt with Pride at Springfield College 2018
Outreach Event Co-Sponsored by CHD Disability Resources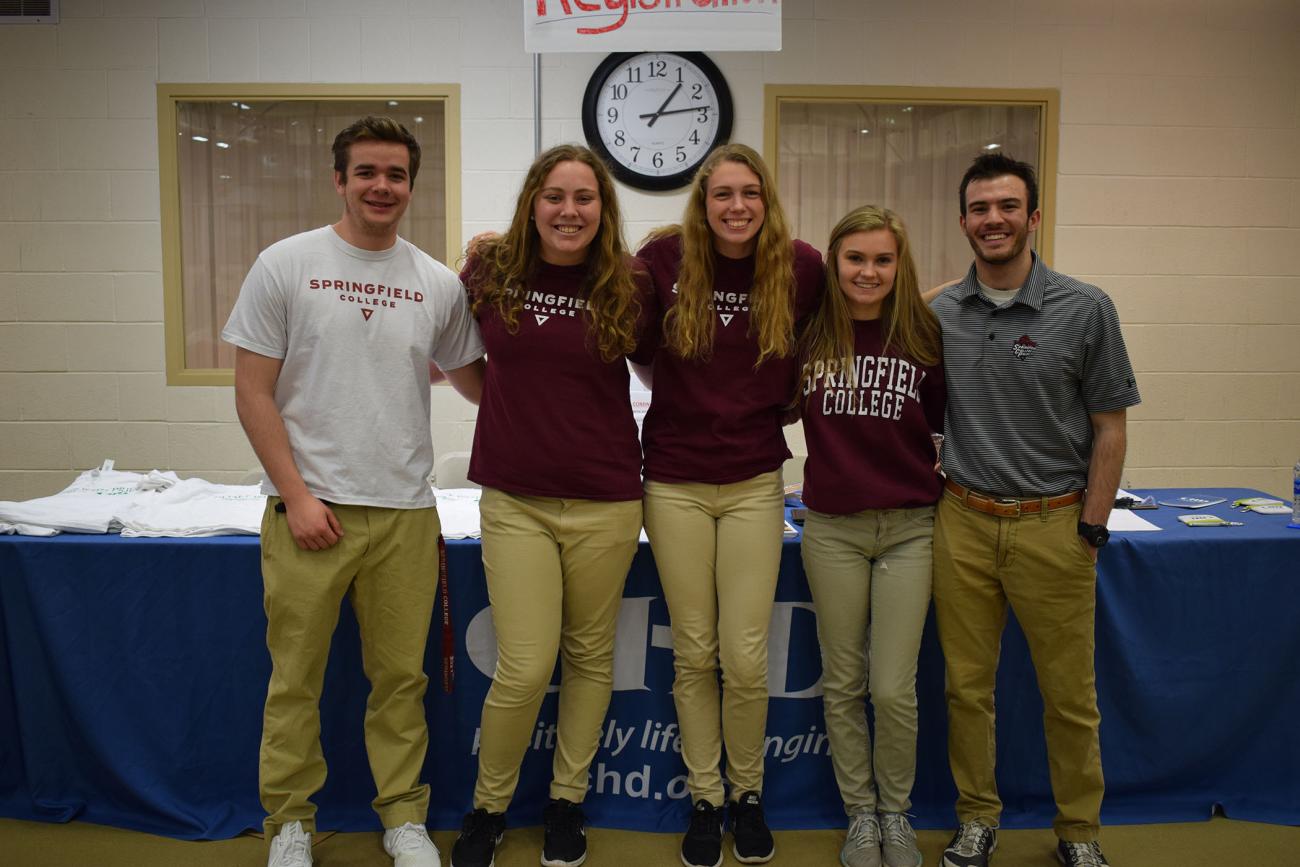 Springfield College, in collaboration with CHD Disability Resources, hosted Adapt with Pride, a sports sampler community outreach event to engage area families in conversations and explorations of adaptive supports and recreational opportunities available through Disability Resources. The event took place on Sunday, April 15 in the Field House on the main campus of Springfield College.
Adapt with Pride showcased several adaptive sports and activities and build awareness for area programs for youth and adults with disabilities as well as their families. There were hands-on opportunities to try a variety of adaptive sports and activities, including wheelchair basketball, adaptive volleyball, sled hockey, and arts & crafts. By sampling the programs, participants gained a better understanding of the fundamentals of the programs, which will help to reduce barriers that commonly prevent individuals from participating in community programs.
"Service to the community is an essential component of what we are about here in Springfield College," said Ariel Rodríguez, Ph.D., Associate Professor, Recreation Management Program Director in the Department of Sport Management and Recreation at Springfield College.  "Through this course, students contribute to the College's mission while gaining a deeper understanding of what it takes to design and implement special events in the community. Professor Bob Accorsi has been working with agencies that provide services for people with disabilities for many years now. When the semester began, I mentioned that I wanted to collaborate with an agency to put on a special event. Professor Accorsi and our chair, Dr. Kevin McAllister, mentioned CHD might be a good partner, especially as we've been looking for ways to strengthen our relationship."
The Adapt with Pride event is the responsibility of undergraduate students enrolled in a course called Event Management and Promotions. Most of these students are in the Recreation Management program at Springfield College. The development and implementation of this event fulfills a large portion of the experiential portion of the class. By working on a real-life project and collaborating with CHD and program participants, the students gain relevant, career-focused experience.
For decades, CHD has been fully committed to the health and wellness of the disabled population, according to Jessica Levine, M.S., Program Manager for CHD Disability Resources. "Our staff is dedicated to providing creative thinking and personal service that helps our clients find individual success by emphasizing what they can do," said Levine. "Adapt with Pride at Springfield College provides a great opportunity for individuals and families to investigate new options, participate in activities that are exciting and fun, and meet people and families with similar interests."
Founded in 1972, Center for Human Development (CHD) is a nonprofit, CARF-accredited organization providing a broad range of high quality, community-oriented human services to 17,000 children, adolescents, adults, and families each year. The organization is dedicated to promoting, enhancing and protecting the dignity and welfare of people in need.   www.chd.org