Charlie Sullivan Named to United States National Team Staff For 2016 Olympic Games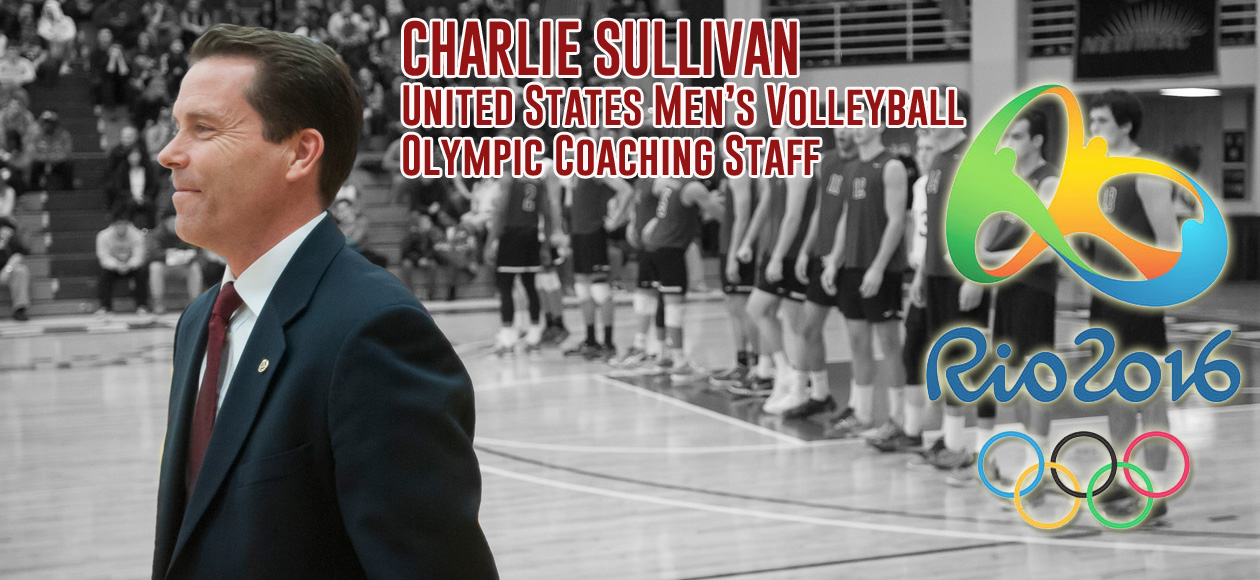 Springfield, Mass - April 27, 2016 - Springfield College head men's volleyball coach Charlie Sullivan will serve as a consultant coach and help lead the U.S. Men's National Team at the 2016 Olympic Games in Brazil this summer.
"I could not be more proud of the opportunity to represent both the United States of America and Springfield College at the 2016 Summer Olympic Games," said Sullivan.  "It has always been a dream of mine to coach at the most iconic sporting event in the world with the greatest athletes on the planet."
Sullivan spent nearly three weeks in September with the national team in Japan, working as a consulting coach and scouting upcoming opponents at the FIVB World Cup.  The U.S. went 10-1 over the course of the competition, defeating Argentina on Wednesday the Yoyogi National Gymnasium to secure the title and spot in the 2016 Olympic Games. It was the first time the U.S. Men won the World Cup since 1985 and the first time ever that they have qualified for the Olympics at the World Cup.
"I could not be more proud to say that we will have a teacher coach from Springfield College at the 2016 Olympic Games," said Springfield College Director of Athletics, Dr. Craig Poisson.  "What Coach Sullivan has been able to do at Springfield College is remarkable, and I know that our national team will benefit from his knowledge, insight, and competitive drive."
Sullivan just concluded his 18th season as head coach of the Springfield College men's volleyball team, and has established a pedigree of championship success, which includes his overall record of 336-174 for a .658 winning percentage.
Under his leadership, Sullivan has guided the Springfield College men's volleyball team to appearances in eight of the last nine Division III national championship matches, including seven-consecutive showings from 2010-2016.  As a program,  Springfield has captured nine Division III national championships, including winning three NCAA Division III Championships in 2012, 2013, and 2014.  Since the NCAA's inception of a Division III Championship in 2012, Springfield has appeared in every title contest.
In addition to his time with the U.S. National Team in the Fall of 2015, Sullivan served as the head coach for the United States men's volleyball team at the 2015 Pan American Games in Toronto, Canada.  Additionally, in the Summer of 2014, Sullivan guided the U.S. Men's Pan American Team to the silver medal of the IX Men's Pan American Cup in Mexico, the NORCECA region qualifier for the annual World League competition.