Craig Poisson Named Springfield College Director of Athletics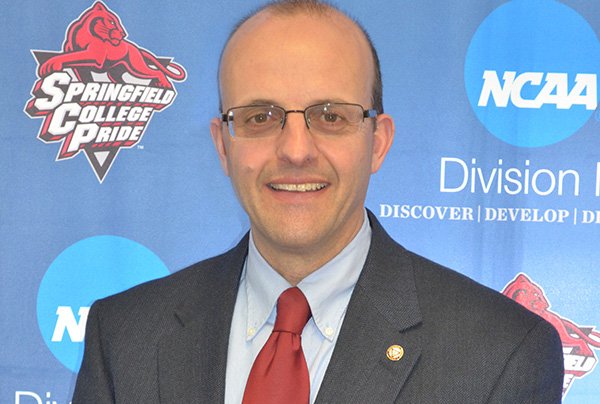 Dr. Craig Poisson has been named the Springfield College Director of Athletics, President Dr. Mary-Beth Cooper announced. Poisson has more than two decades of athletics administration experience, spending the previous 19 years as a member of the Springfield College Athletics staff and professor of physical education. The senior associate director of athletics at Springfield College since 2007, Poisson will begin his new role on 
July 1

. 
"I admire Craig's l
oyalty to Springfield College and his commitment to the field of collegiate athletics,
" said Dr. Mary-Beth Cooper, Springfield College president. "I look forward to working with Craig to maintain that standard and to lead our storied program forward as we strive to reach new goals."
Poisson has had the unique experience of working in varied and numerous capacities for the previous three directors of athletics at Springfield College: Dr. Edward Steitz, Dr. Edward Bilik, and outgoing director Dr. Cathie Schweitzer, who announced last fall that she would retire in June after 14 years in the position.  
Poisson's administrative duties as senior associate director have focused on scheduling and event management for the college's 26 varsity athletic programs. He has served as event manager or tournament director for numerous NCAA national championships.
"I could not be more excited to take this new step as the director of athletics at Springfield College," said Poisson. "I would like to express my thanks to President Cooper and the search committee for providing me the opportunity to lead an athletic program with such a rich and storied history. After spending nearly 20 years as a member of the Springfield College family, I am honored to continue the tradition of academic and athletic excellence and will keep the student-athlete experience as the driver for every decision that we make."
Prior to Springfield College, Poisson served as an athletic administrator and adjunct faculty member at Purchase College, SUNY. 
Poisson earned a Master of Education degree and a Doctor of Physical Education degree from Springfield College and was awarded a Bachelor of Science degree in elementary and secondary physical education from Southern Connecticut State University.