Department of Sport Management and Recreation hosts the 23rd Annual Weckwerth Lecture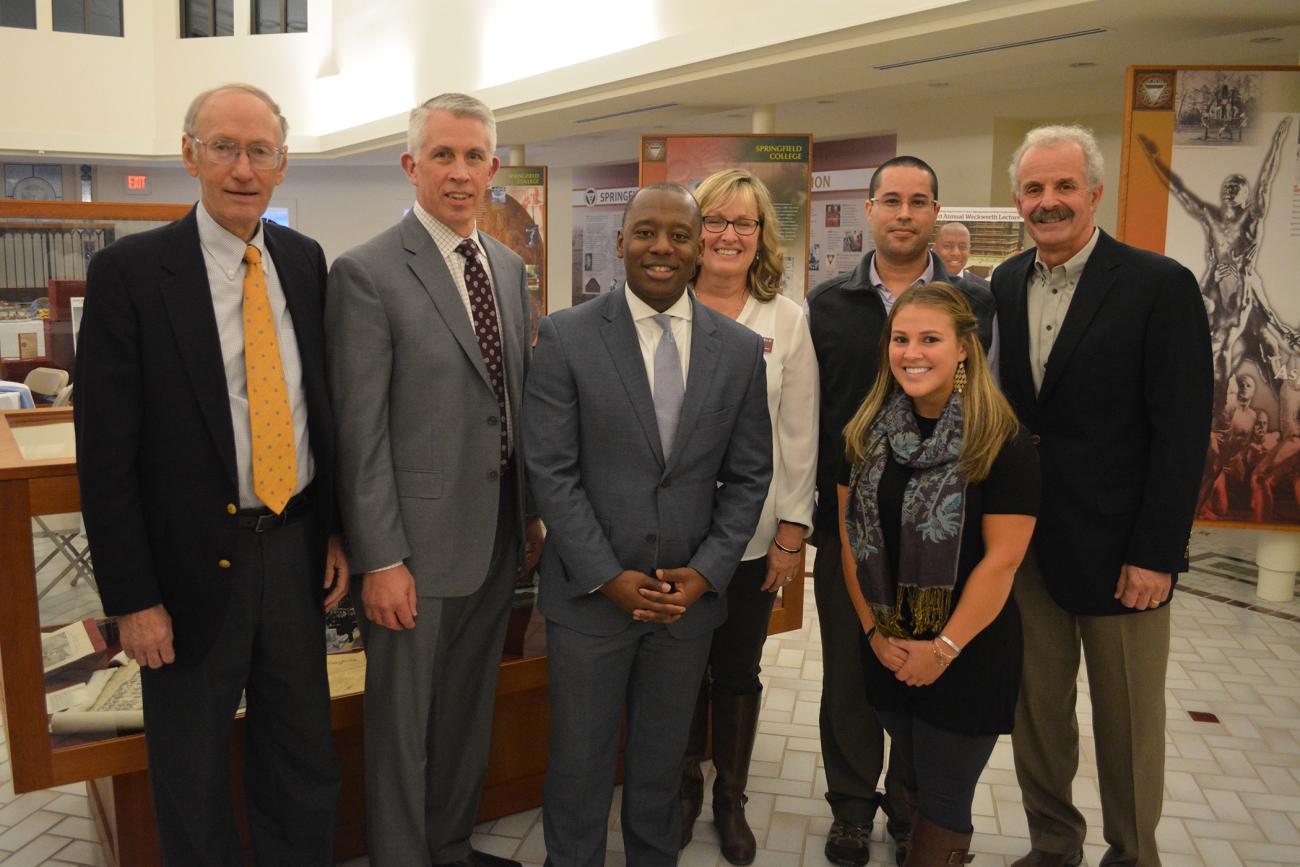 The Springfield College Department of Sport Management and Recreation hosted the 23rd Annual Weckwerth Lecture on Wednesday, November 8. This year's keynote speaker was delivered by Alex Dixon, General Manager, MGM Springfield Casino Resort Spa.
Dixon discussed how MGM produces entertainment to drive tourism in the city of Springfield. He touched on emerging trends in the tourism, hospitality, and recreation industries, while introducing how organizational culture contributes to the delivery of entertainment. 
Dixon is responsible for the day-to-day operations at the $950 million resort. He previously served for nine years as vice president and assistant general manager of Horseshoe Casino Baltimore with Caesars Entertainment. 
The Weckwerth Lecture is named in honor of the late Charles F. Weckwerth, who was a distinguished Springfield College professor of Humanics, and annually brings leading experts in the fields of sport management and recreation to Springfield College to address emerging trends in these fields.