Distinguished Springfield Professors of Humanics Host Scholarship Fall Fundraiser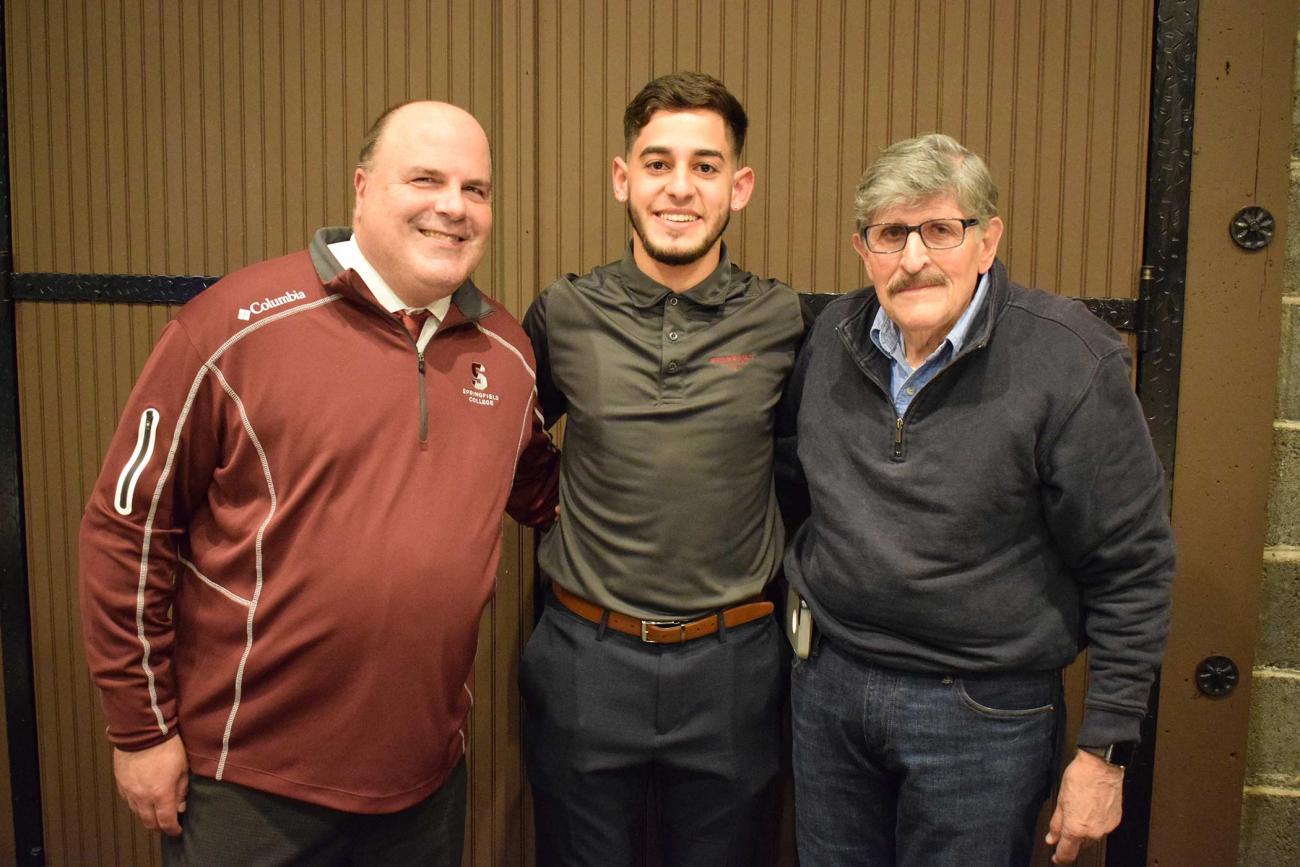 The Distinguished Springfield Professors of Humanics welcomed guests to the annual fall fundraiser on November 7 in the Pueblo at East Campus benefitting the Friends in Humanics Scholarship. The goal of the Friends in Humanics Scholarship is to put the Humanics philosophy into action by helping scholars realize their dreams – to graduate from Springfield College and carry our Humanics philosophy into the world.
The Friends in Humanics scholarship assists deserving Springfield College students who demonstrate financial need, academic scholarship, leadership on campus, care and concern for community, and embody the Humanics philosophy.
"I can't thank everyone enough for all of their support, it truly means a lot," said Springfield College Athletic Training major and Friends in Humanics Scholarship recipient Ronald Gonzalez-Rivera. "Because of the support of so many people helping make the Friends of Humanics scholarship a success, I am able to gain such a valuable education at Springfield College."
When Springfield College Emeritus Professor Peter Polito, served as the 1998-99 Distinguished Springfield Professor of Humanics, he used the theme of "Friends in Humanics of Springfield College" to further build community on campus and in the local neighboring community through his initiation of Humanics in Action Day, Winter Community Carnival, Spring Community Festival and the Friends In Humanics Scholarship. 
Since 1999, employees of Springfield College have had the opportunity to support this scholarship, and Springfield College undergraduates have been awarded this scholarship each year. Since fall 2011, present and past Distinguished Springfield Professors of Humanics have helped Professor Polito sponsor fundraisers, through which current and retired faculty and staff have contributed.  Annual distributions from the Peter and Claire Polito Friends In Humanics Scholarship Endowed Fund are added to this scholarship.
Each spring, the Office of Financial Aid and a committee comprised of distinguished professors, faculty, and staff solicit nominations from the campus community and select deserving students for this prestigious award. The recipients are announced at the annual Humanics Lecture in April.